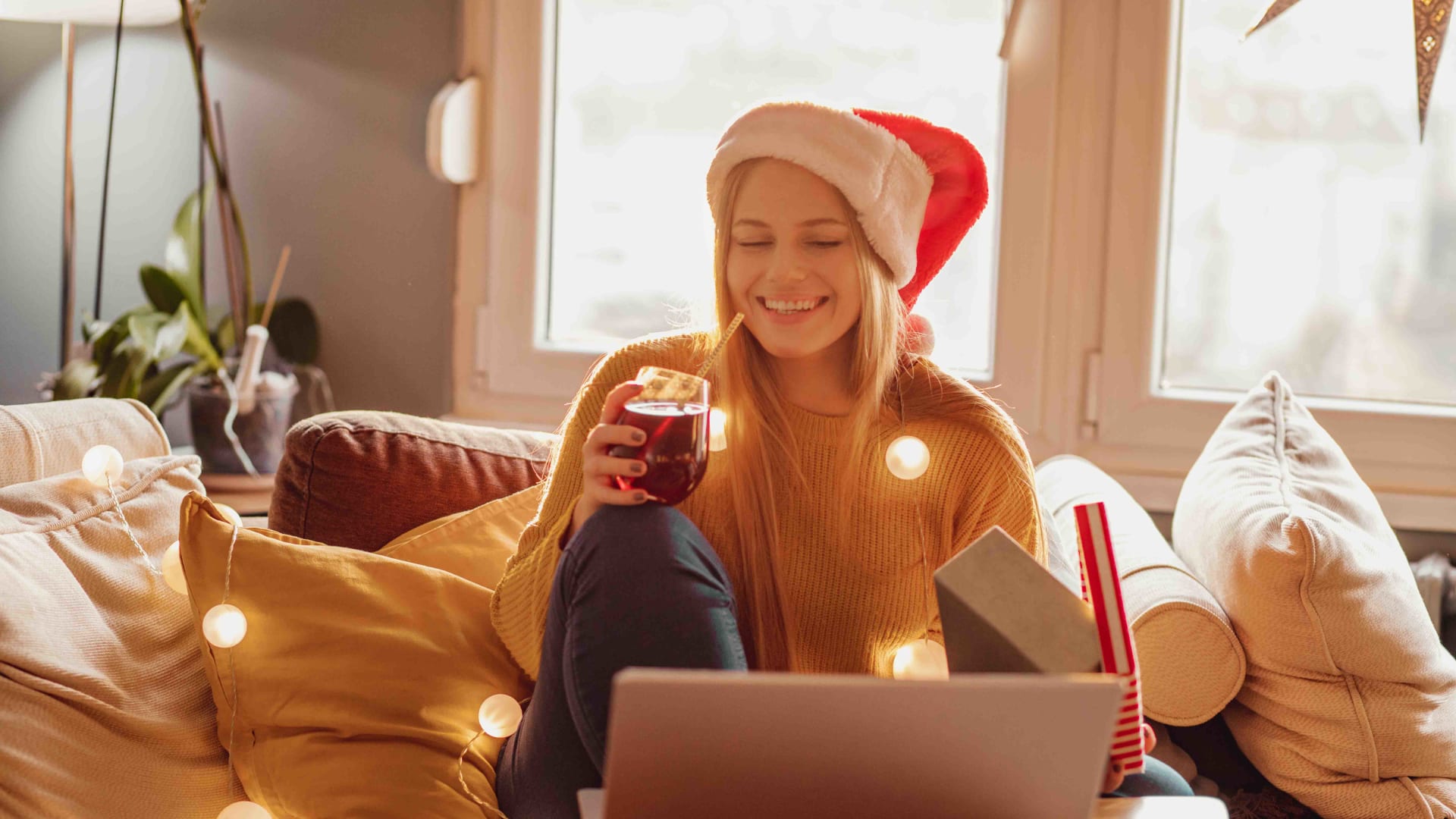 We're officially in the fourth quarter, so that means that if your business is giving out holiday or year-end gifts, now is the time to shop. But, we still have a lot of people working from home. What do remote workers want? Besides a bonus, of course. Everyone wants money. But sometimes presents and parties are fun too.
We sent gift cards to all inside a beautiful card. A note telling them we will all be together again and celebrate one day, but for now, please use this how you'd like and know how much you are appreciated.
Last year my company put the money they would spend on a party towards doing the 12 days of Christmas for our 300+ employees. We all got two large boxes shipped to us with wrapped presents inside--one for each of the 12 days. They encouraged taking pictures with the gifts and posting them on social media with a specific hashtag. Some of the gifts were interactive, like a gingerbread house kit to build. It was a big hit.
Last year we held a virtual holiday zoom party. Before the event, we sent everyone a personalized gift basket. All received a fuzzy blanket with embroidered logo, a candle, and a logo mug with hot chocolate and marshmallows. Then each person received something more personal in the $25-50 range, such as a wine set, zen garden, gift card, office putting green, favorite football gear, etc. We asked that everyone wait to open the gift until we were all at the zoom party together and to "grab a drink of choice and dress funny, formal or just normal!"
A hot chocolate bar. Send hot chocolate mix and an assortment of mix-ins, like fancy marshmallows, mints, sprinkles, or anything else you'd like in your hot chocolate.
I have received a lot of branded merchandise in the mail in the last year, and when I got this, I didn't think the Bluetooth speaker would be that useful, but I have absolutely loved taking it on trips! It's great for playing Spotify in a hotel room when I don't have my Alexas with me.
Last year, we did a box full of fabulous holiday stuff from local vendors in our city-- cookie decorating kids, chocolate, branded items ( like a branded light for their laptop for video calls), a $100 gift card ( in addition to their holiday bonus ), a blanket, etc. It went over very well.

We built a Google site and allowed everyone to choose their own gift. Options included: A stand-up desk, Bark Box for a year, Fab Fit Fun for a year, Craft beer subscription for a year, $325 gift card to Amazon, Apple, Best Buy, Target, Marriott hotels, Hilton hotels. You could only choose one item. Everyone seemed pretty happy with the options.

Last year HR had a virtual get-together, an adult beverage of your choice if you wanted. We are all over the country, so this was great. Plus, one person led whoever wanted to follow along in making a dessert. As a company, we all got a nice gift box that had a GC to our company, a bottle of wine, chocolate, hot chocolate bomb, cookies, etc. Separately, HR folks each received a nice pullover jacket with the company logo. Plus a nice Visa gift card. Along with a nice note with everything. It was a lot, but we sent it with an appreciation for how hard everybody worked through the pandemic.

Last year, at our virtual holiday party, we did trivia games, a Christmas carol emoji guessing game, and sent a gift (candle) to every employee.

We did a remote end-of-program party where we ordered funny hats for everyone (all different) that we were supposed to wear doing our Zoom meeting. We also sent them along with party blowers, confetti, candy, a book, and a door Dash gift card so we could all eat lunch and celebrate together. It was great fun!

Last year we shipped anyone who wanted to participate in a gingerbread house kit and did a gingerbread house decorating contest. It was fun!

Cocktail crafting kit and you craft together via Zoom. With or without alcohol, to be inclusive.

We did an online paint night via zoom. Supplies were shipped in advance and followed along with an online instructor.
If you want to do something, start planning now! Especially if you want to get merchandise with your logo on it!
Oct 18, 2021