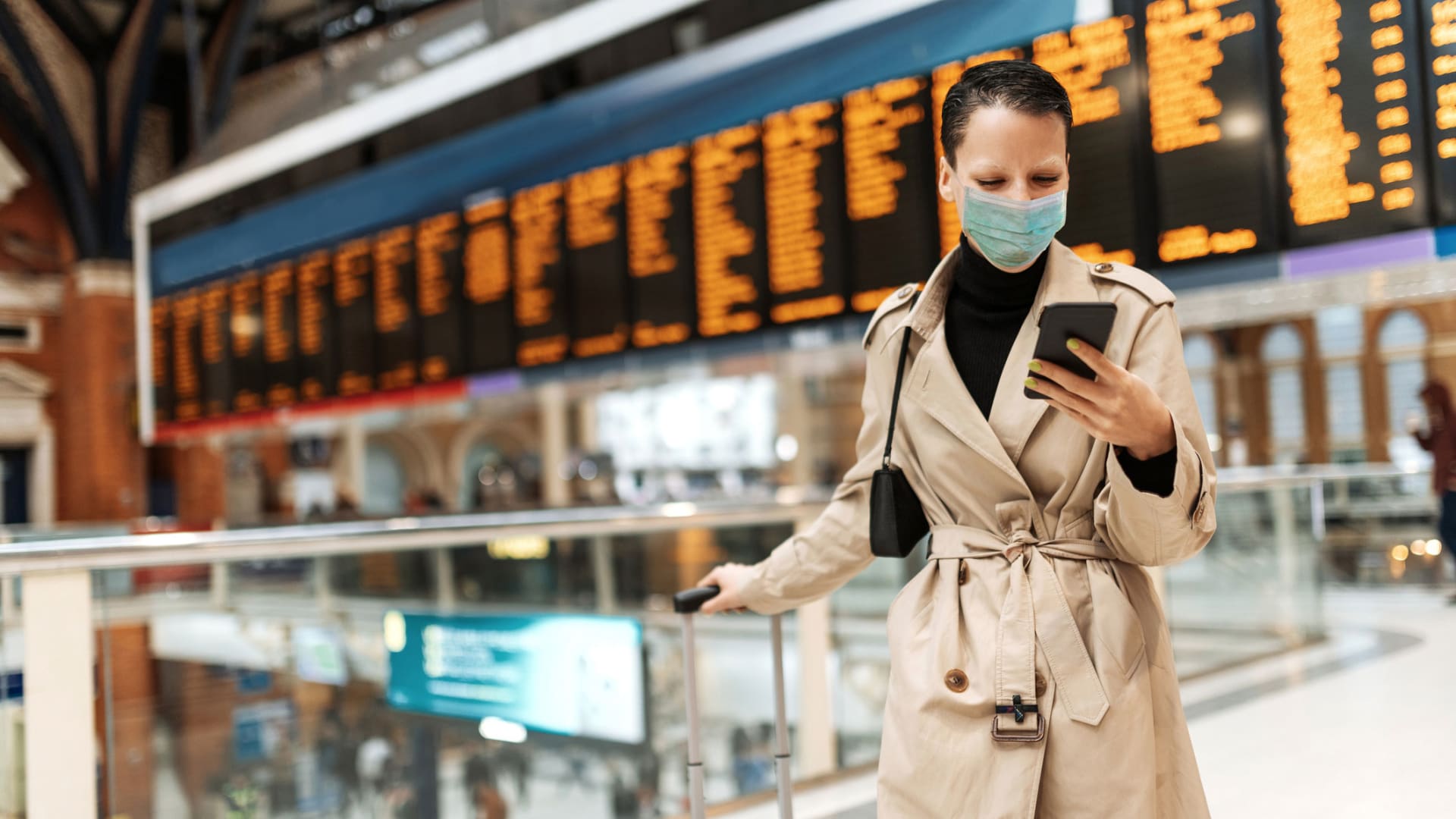 I'm fully vaccinated, but to get on a plane in Europe to come to the United States for a combination business trip and family vacation, I still had to jump through hoops. If your company is ready to start doing business travel again, you need to prep your employees. This is what I've learned this past week.
International travel still requires jumping through many hoops (if you can get a flight).
My flights from Switzerland to the U.S. changed at least four times between when I bought the tickets and finally took off. Why? Not many people are flying across the Atlantic, and airlines are cutting flights. Add to it varying Covid problems, and it can be a nightmare to get across the ocean.
You may book tickets for your employees, but there's no guarantee that they will end up on those flights, and they may have to go through circuitous routes to get to their destination.
To get on an international flight (depending on location), you'll probably need a negative Covid test, proof of vaccination, and a myriad of forms filled out. I live in Switzerland, but due to flight cancelations, I had to fly out of Frankfurt, Germany, change airports in London, and then on to the U.S. That meant I had to comply with three different countries' regulations. Switzerland and Germany were easy, but London required forms.
My children flew with their father, and they were routed through Spain, which came with its own set of regulations.
These regulations change all the time, so make sure your employees are up to date. I even have an electronic vaccine passport issued by the Swiss Government and the paper documentation, which wasn't enough to avoid more paperwork.
On the plus side, the transatlantic flights were practically empty, so flying was super comfortable!
Prepare for rules for your domestic flights.
I've spent time in Pennsylvania, New Jersey, Maryland, Texas, and Utah in the past seven days. Masks? Practically non-existent. My hotel in Pennsylvania had a big sign saying masks were required, so I put mine on, only to be greeted by an unmasked employee.
Your employees probably are not used to wearing masks in their daily tasks, but they will need them for their flights and for all their time in the airport. The man across the aisle from me on my flight from Philadelphia to Atlanta kept his mask below his nose. My seatmate politely asked him to raise his mask. He responded that masks were stupid and so he wouldn't.
I don't know whether he was traveling for business or pleasure, but what I do know is his combative attitude meant that the flight attendant had more work to do. Judging by the increasingly annoying reminder announcements to keep your mask covering your nose and mouth, he wasn't the only non-compliant person on the flight.
If you don't want to wear a mask on the flight, lobby the FAA or Congress. Don't make your flight attendant have to babysit you and your mask. Let your employees know that they will be responsible for any fines incurred for their rebellious behavior.
Airlines need to consider changing their baggage rules.
While my transatlantic flight was practically empty, all four of my domestic flights were full. This meant that the airline begged people to gate-check roller bags through to their final destination for free.
This is a waste of time and energy. They knew the flights would be full when people checked in originally. Why not offer people the option of checking a roller bag for free when they check in? You not only get the bags out of the overhead bins, but you can also speed up security checks.
As it is now, it's just more work for everyone.
It may make more sense for your employees to drive.
If the trip is less than five or six hours by car, it may be cheaper and more convenient for the employee to drive their own car. (The company should reimburse for mileage, of course.) Finding and paying for rental cars can be the most difficult part of the trip.
What if your employees aren't ready to travel?
Some travel is, of course, essential. But if your employees don't feel comfortable hopping on a plane or meeting with people face to face, consider if this is essential travel. It may not be. We've survived with Zoom for almost a year and a half, we can go a bit further.
I feel comfortable traveling, and I'm fully vaccinated, and I follow the masking rules, and I'm low risk for Covid. Your employees may be in a different situation. Take your employees' concerns seriously, and balance those with business necessities.
Jul 26, 2021