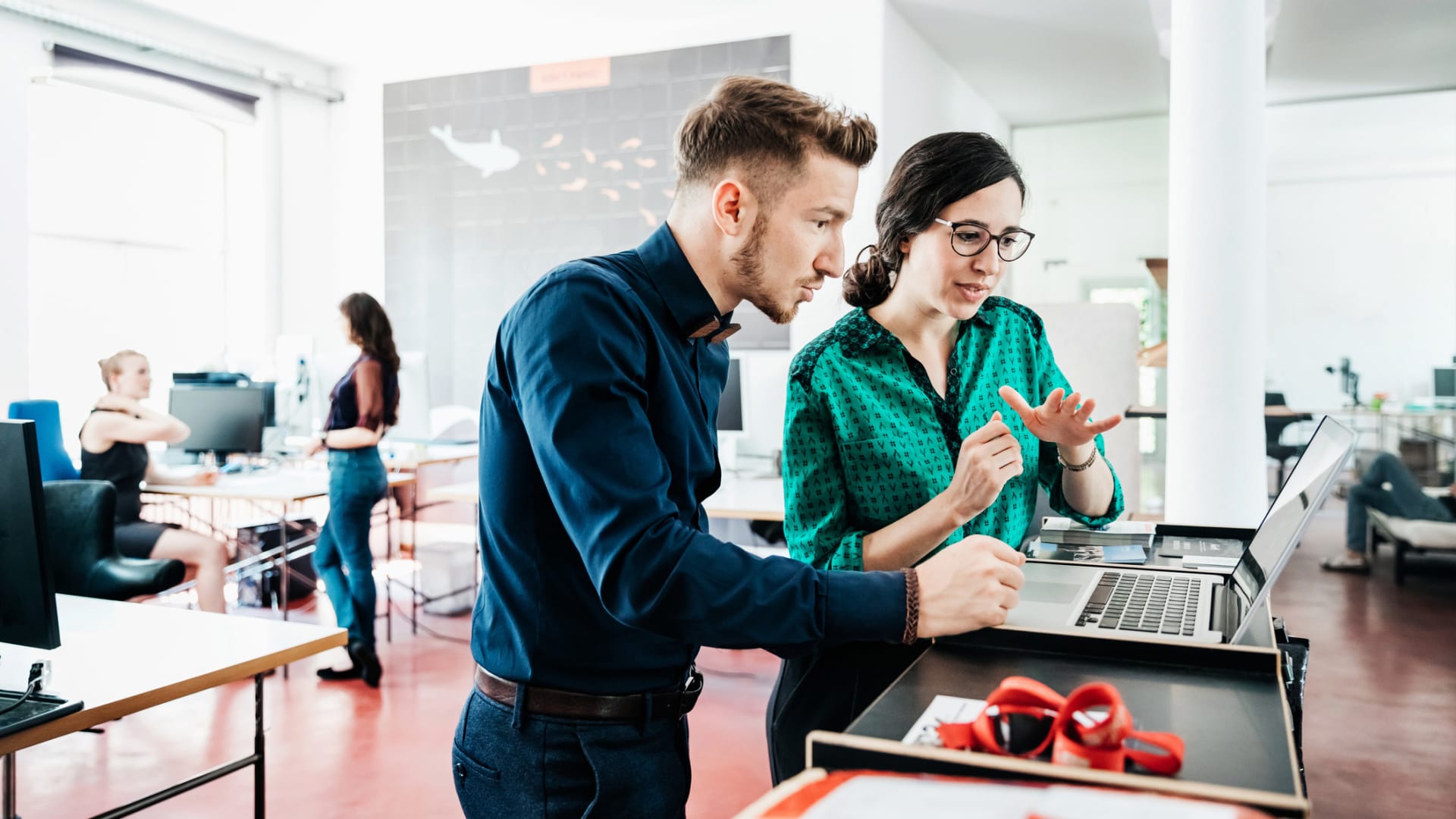 Some businesses run better when people work together in the same space. If your business is one of them and you are bringing people back to the office, it will be just as much of a challenge as it was to send everyone home in 2020. You're bound to make some mistakes. Here are five big ones to avoid:
1. Assuming people didn't want to return to the office.
I've worked at home exclusively for 13 years but having my oldest attending classes online has had me missing a nice office where no one asks me about clean laundry. Some people are grateful to be back in the office.
If you assume that everyone is miserable and constantly apologize for returning to the office, you'll get people focused on the downside. Just be straightforward: We work best when we're together, and I'm so happy to have everyone back in the office!
2. Ignoring ADA requests.
The Americans With Disabilities Act applies to every company with 15 or more employees, and some states require you to comply with fewer employees. The ADA requires you to make "reasonable accommodations" for people with qualifying disabilities. For years, companies have battled against the idea that telecommuting is a reasonable accommodation.
If the past 18 months have taught us anything, it's that lots of jobs can be done from home. Don't ignore an ADA request to work from home. If you deny it, be prepared to stand up in a courtroom and explain how the employee managed to work from home just fine for 18 months but now can't.
3. Forgetting about flexibility.
I'm not questioning your decision to bring people back to the office, but don't forget about the flexibility employees have grown used to. If there isn't a specific reason to be in the office at 8:00 on Tuesday, it's OK for someone to come in at 8:30 after dropping their kids off at school. If someone is expecting a washing machine repair person to come, they can work from home on that day. Remember, you want happy employees, and these things make a huge difference.
4. Trying to force bonding.
A bonded team does work better together, but that doesn't mean you can force it. Just because the restaurants and bars are open doesn't mean you can require everyone to go to happy hour.
You want people to work together; if they want to do things together outside of work, that's their choice. Yes, you can do team-building activities, but keep your employees' needs and personalities in mind. The best teambuilding comes from working together in a professional and supportive environment.
5. Forgetting about the pandemic.
Your state may have lifted all restrictions, but that doesn't mean Covid-19 has gone away. It's still there. Keep CDC and state masking guidelines in mind, and encourage everyone to receive a vaccination. (Now that the FDA formally approved the Pfizer vaccine, people should feel better about receiving the vaccine.)
Ignoring the pandemic doesn't make it go away -- in fact, it increases the amount of time we have to deal with it. Remain cautious as you re-open your offices.
Coming back to the office can be a great thing, but don't make these mistakes, or you may find yourself in the midst of the Great Resignation.
Aug 26, 2021