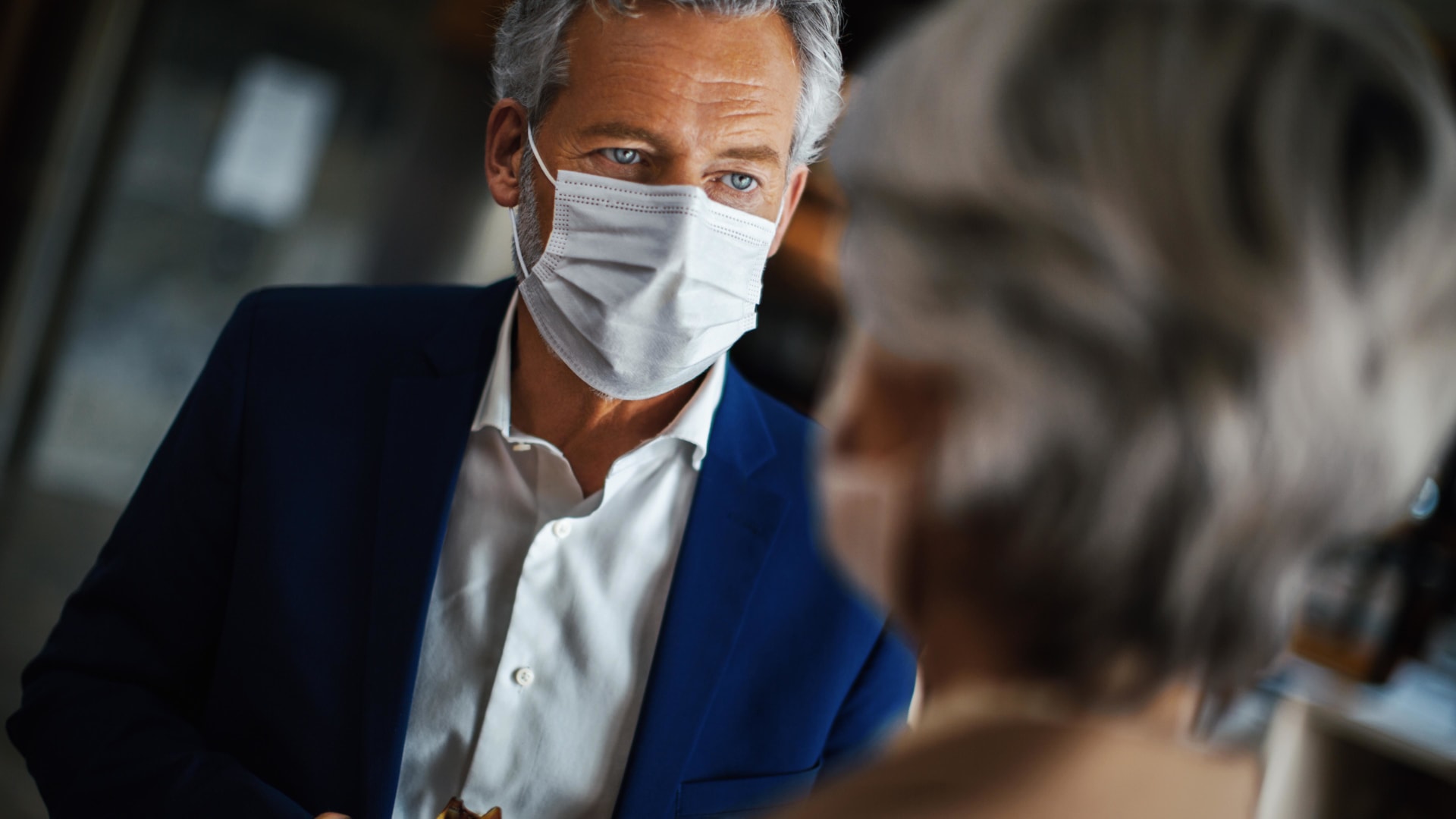 Now that the federal government is requiring contractors to be vaccinated in order to work on a government contract, how do I ask about someone's vaccination status without running afoul of HR laws and can we safely not hire for that reason alone?
This is an excellent question, so I put it to a couple of employment attorneys. Here's what they say:
Put the vaccine requirement on the application
You don't need to wait until an interview to let job candidates know that this job requires a Covid vaccine. Employment attorney and HR consultant Kate Bischoff recommends putting language like this on your application: "This position requires that you be vaccinated against Covid-19 unless you need a reasonable accommodation for religion or a health-related need."
Then, after you make a job offer, you ask for verification of vaccination or begin the process of working out a reasonable accommodation for someone with a medical or religious exemption.
Screen your candidates
Employment attorney and Shipman & Goodwin partner Dan Schwartz says you may consider asking candidates about vaccination as a screening question rather than waiting until the job offer. "Some employers may want to consider making vaccination status a screening question for job applicants because it is not a protected category under most state laws. But many employers will likely punt and make it a condition of a job offer subject to accommodation requests."
People who are not vaccinated may have neither a religious nor medical reason for their status, so it does not necessarily target a protected class, says Schwartz. He advises, however, discussing with counsel given the complexities in play.
Federal law supports (and sometimes requires) vaccine mandates
Regardless of how you approach this, compliance with federal law (and remember, state laws may vary) allows you to mandate Covid vaccination as long as you allow exemptions for medical reasons and sincerely held religious beliefs. If you're a federal contractor, you must come into compliance and have all employees vaccinated by December.
Don't require people to put their vaccine status on their résumé
Anything medical does not belong on a candidate's résumé, so don't expect that vaccinated candidates will note it on their résumé or their LinkedIn profile. You can ask, as Bischoff and Schwartz advised, but don't require them to be up front.
Likewise, don't reject someone for adding that information. Even though medical information doesn't belong on a résumé, it's understandable that someone would list it.in an environment where companies seek vaccinated employees,
Overall, you may find it difficult to get enough candidates, so now is not the time to be super picky. You can train just about anyone to do just about anything, but convincing an unwilling person to be vaccinated may be impossible. It's a candidate's market out there, so be up front about vaccines and plan to train.
Sep 30, 2021