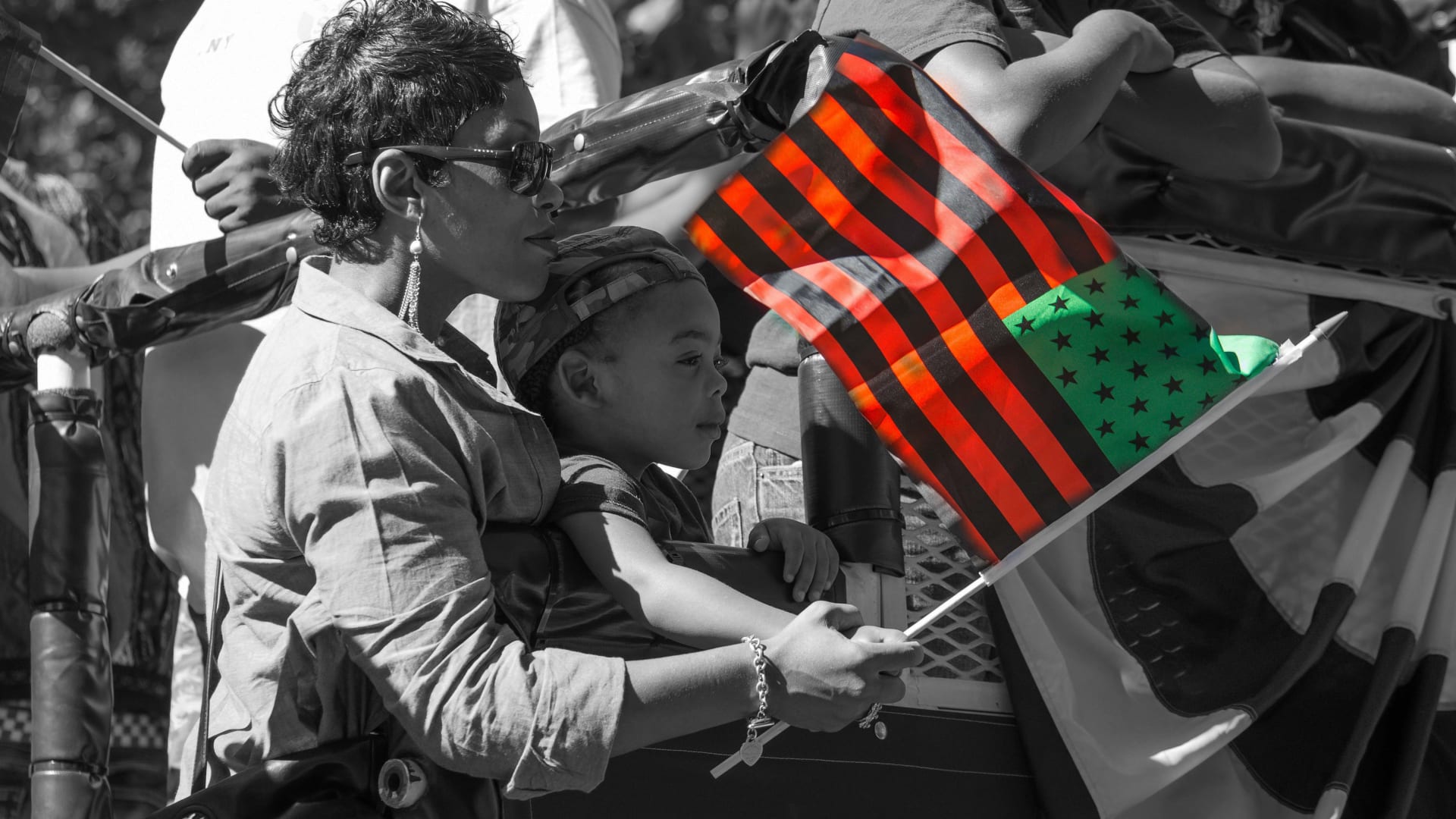 Although President Lincoln issued the Emancipation Proclamation in 1862 (effective January 1, 1863), the news didn't reach Galveston, Texas until June 19, 1865. This day has been celebrated for years, first in Texas and later nationwide, as Juneteenth. The official end of slavery in the United States is something to celebrate, and many businesses and states are saying now is the time.
Decorate a conference room, lobby or workspace with a Juneteenth theme to acknowledge the day's celebration. Bring the group together for refreshments and an explanation of Juneteenth.

An extended celebration could include artifacts, dance, skits, etc. The event should be celebratory, festive and in honor of African American history. Present co-workers with Juneteenth buttons, t-shirts, etc and encourage them to wear them the remainder of the day.

Challenge co-workers to present African American facts, de-bunk myths and stereotypes.
Discuss company diversity initiatives and ensure employees that race and gender will never be barriers to their progress within the company.
Bring in a guest speaker.
I think that Juneteenth is a necessary moment of observation because our government and, to a certain degree, our nation and our culture has not really acknowledged the trauma of 4 million enslaved people and their descendants. It hasn't acknowledged the impact this institution has had on this country and continues to have on this country. There hasn't been a national accounting, and I think the Juneteenth holiday is kind of a reminder of that. And it will continue to be a reminder and a haunting until we do. It's necessary, but it isn't sufficient in terms of what we need to when it comes to acknowledging this history.
We certainly need to acknowledge not only the dark history of slavery but the light of freedom. Things changed on June 19, 1865, and it's valuable to remember that. They can also change for the better going forward. Your business can be a part of that positive change.
Jun 19, 2020