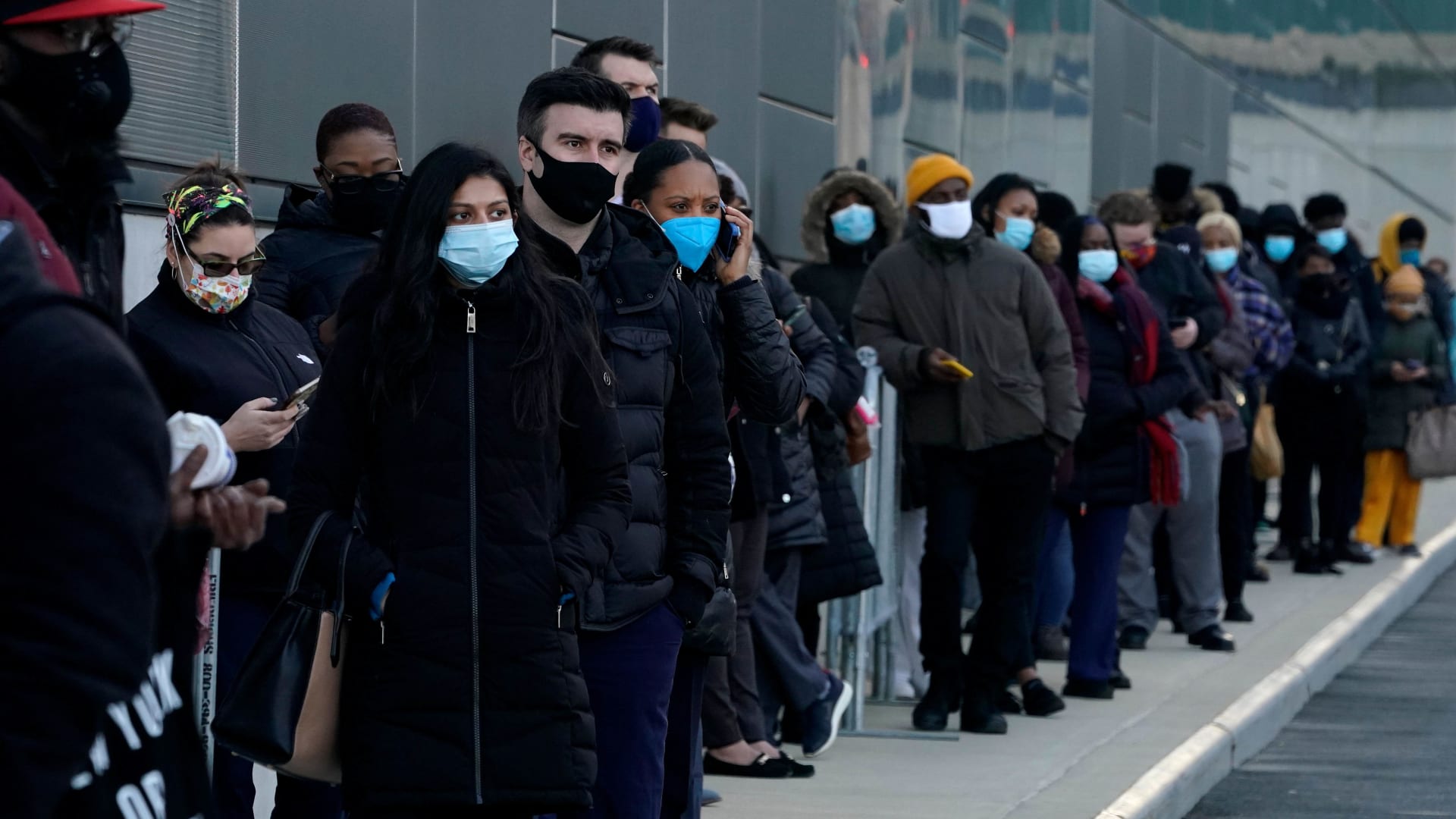 This means, with two shots required for Moderna and Pfizer vaccines, an employee receives eight hours of PTO, while if you opt for the one-and-done Johnson & Johnson vaccine, you receive four hours of PTO.
According to law firm Jackson Lewis, the rules are
All New York employees must receive a paid leave of absence for "a sufficient period of time" not to exceed four hours per vaccine injection. In other words, employees may be entitled to up to eight hours of paid time off if receiving a two-injection Covid-19 vaccine;
This leave must be paid at the employee's regular rate of pay; and
Employers cannot require employees to use other available leave (such as sick leave or vacation time) before providing this leave.
This law ends on December 31, 2022, so New York employees have time to get their vaccinations and get paid for them.
While New York is the only state (that I'm aware of) that has made this a requirement, you need to pay up anyway if you make the Covid-19 vaccine mandatory. Jon Hyman, an employment attorney with Wickens Herzer Panza, says:
If a vaccine is mandatory as a condition of employment, I'd view it as compensable working time. It's analogous to pay for mandatory medical exams. Department of Labor (DOL) regulations require that all time spent "waiting for and receiving medical attention on the premises or at the direction of the employer during the employee's normal working hours on days when he is working constitutes hours worked." There are also several DOL opinion letters which strongly suggest that employer-mandated off-duty medical examinations are also compensable. The bottom line? If you are going to mandate that employees are vaccinated you better pay them for their time spent meeting that job requirement.
It makes a lot of sense for many businesses to encourage rather than require vaccinations at this point. Right now, not everyone is eligible, and mandating something they can't receive is a waste of everyone's time. But, if you decide to mandate the vaccine (with exceptions for disabilities, pregnancy, and religion), make sure you pay people for their time.
For companies that encourage rather than mandate, following New York's lead is still a good idea--especially for your hourly paid employees. Non-exempt (eligible for overtime) employees often don't have large PTO banks to draw from, and Covid-19 has already walloped hourly workers. Ensuring that they will receive PTO to cover the time it takes to get a vaccination can raise compliance.
Even if you don't have New York-based employees, this may come to your state as well. Other legislatures may look at how effective this program is at getting people vaccinated. Get ahead of the curve and let your employees know they will receive paid time off for their shots.
Mar 17, 2021