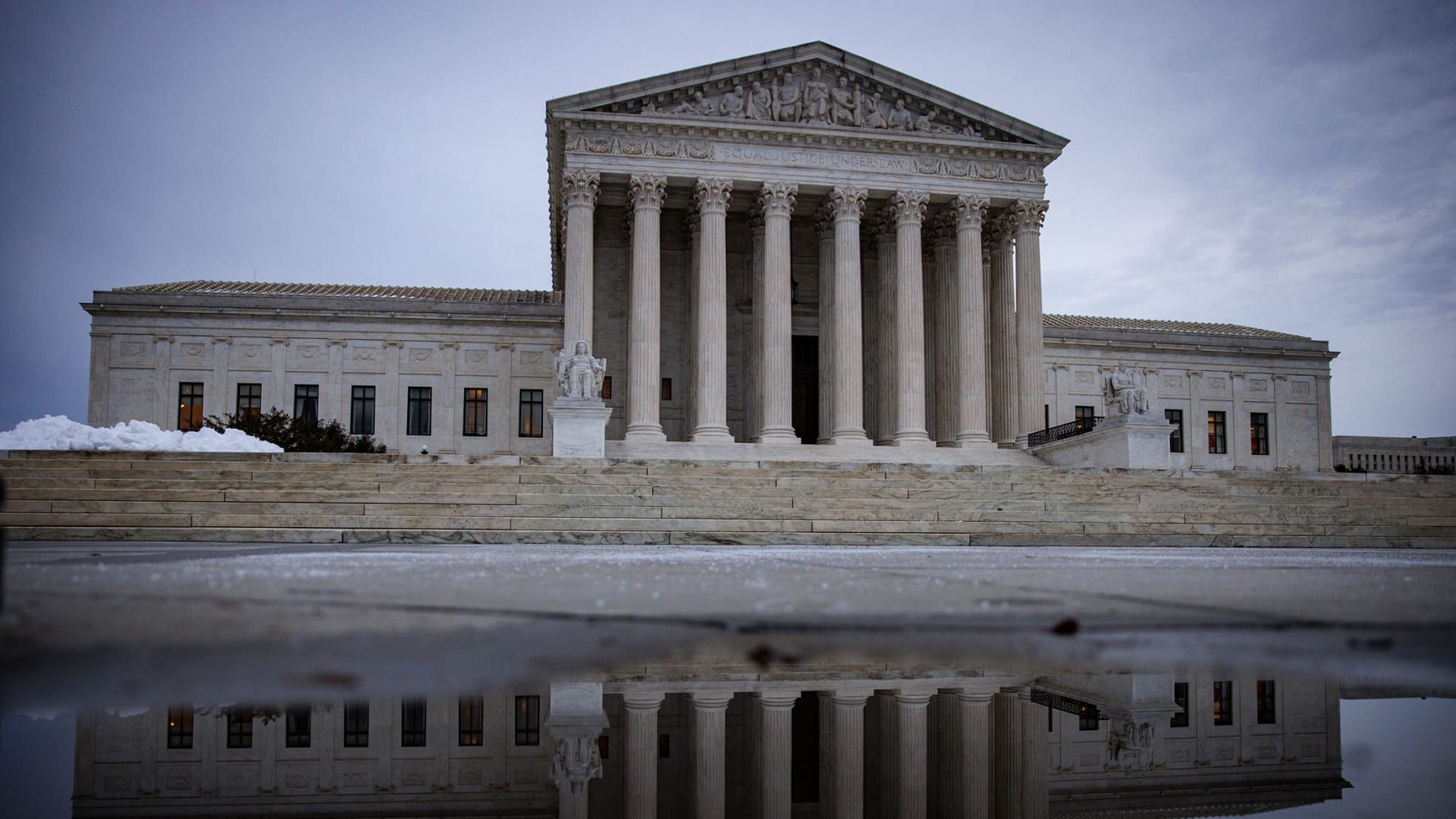 In a 6 to 3 vote, the U.S. Supreme Court on Thursday throttled President Biden's federal vaccination mandate, requiring that employers with at least 100 employees had to mandate Covid-19 vaccinations or submit to weekly testing. In a per curiam decision, which means that the author of the decision is not named, the court sent the case back to the lower courts for a ruling on the merits but effectively killed it.
The Supreme Court held that OSHA overstepped its bounds, writing that requiring "84 million Americans to either obtain a Covid-19 vaccine or undergo weekly medical testing at their own expense ... is no everyday exercise of federal powers."
While you no doubt still have questions about what to do about all of this, here are a few answers:
Can you still require vaccinations and masking?
The short answer is, it's up to your state law. Catherine Barbieri, the co-chair of the labor and employment department at Fox Rothschild, explains that "Barring state or local bans on vaccine mandates or testing requirements, employers that want to require their unvaccinated employees to be vaccinated or tested for COVID-19 will need to institute their policies without being able to point to a federal requirement."
You still have an obligation to keep your employees safe, even if OSHA lacked the authority to mandate tests, vaccines, and masks. As long as your state law allows for it, it's up to you.
You have to make your own decisions
While it's certainly easier to tell your employees your hands were tied when it's an unpopular decision, it's now up to you. Dan Schwartz, an employment attorney and partner at Shipman & Goodwin, warns that it's now up to you, and there are good reasons to think about mandates.
Employers still have wide discretion here to implement such a rule (subject to considering exemptions for medical and religious reasons). Ultimately, I think many employers will still consider doing so, as a way to reduce lengthy absences and minimize workplace disruptions.

But employers won't be able to use the OSHA ETS as the "excuse" or reason for doing so.
You still need a Covid plan
One of the ETS requirements was a Covid-19 safety plan. You do not have to do weekly testing for your unvaccinated employees or require them to wear masks, but you do need to have a safety plan in place for your employees. It should be updated to reflect the current best practices for keeping your employees safe.
This decision applies to private, non-health care businesses
Federal contractors and employees are also subject to different rules, which haven't been thoroughly tested at the Supreme Court level. If your business falls under these rules, rather than OSHA's rules, then you need to follow testing, vaccination, and masking policies mandated by those rules.
Jan 13, 2022