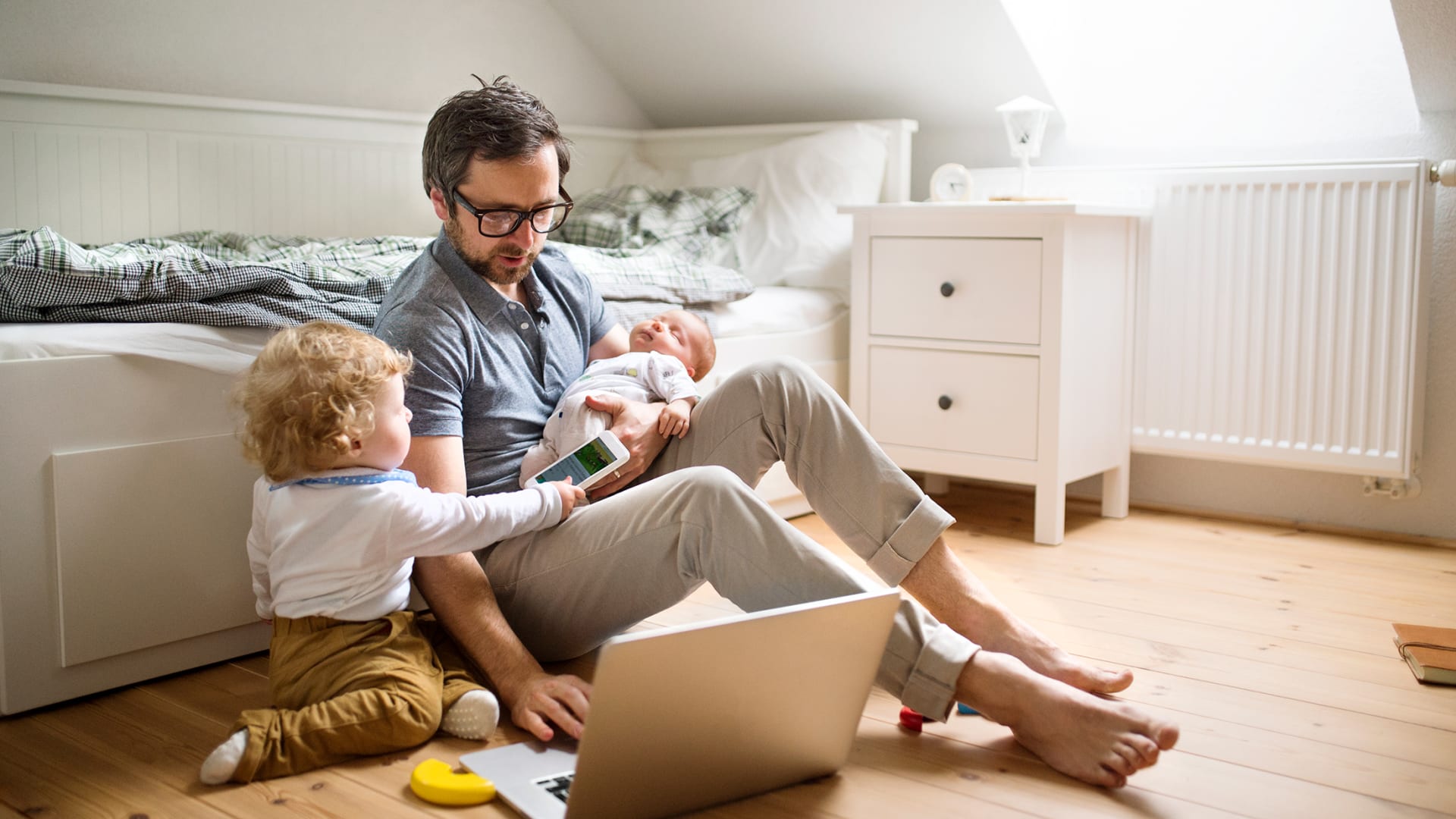 If you look at headlines, you'd think that the number one reason unemployed people turn down jobs is that they are getting massive unemployment payments.
Childcare work pays a ridiculously low wage--on average, $11 an hour. If these workers are part of the 1.8 million who turn down jobs because unemployment offers more, then higher wage earners can't turn to work either. If schools don't open reliably and daycare centers can't hire enough people, not everyone can return to work.
Even if unemployment insurance ends, why would you take a child care job for $11 an hour when you can walk across the street and get a job in retail or restaurants for $15?
Of course, child care is already costly, and raising childcare worker salaries will make it even more expensive. However, your business can help.
Working from home doesn't solve the childcare problem.
While people worked from home with their children around during the beginning of the pandemic, it's not a sustainable solution. Women left the workforce in droves because of childcare problems. Even if you are flexible and want to allow your employees to do two jobs at once (their paid work and child care), it doesn't work for many people. Especially for people with toddlers and babies.
You can, however, do things to help.
How you can directly help your employees.
You lose money when you don't have a fully staffed company. Childcare is undoubtedly holding people (again, especially women) back from working. Here are four things you can do.
Partner with a daycare center to subsidize costs for your employees. It may be cheaper than raising your wages higher and higher to attract candidates. If you can provide the daycare center with guaranteed clients at a guaranteed rate, they will be better equipped to recruit new daycare teachers.
Offer childcare subsidies. If partnering with a daycare center isn't practical, offering employees childcare subsidies may help as well. If an employee has more money to spend on childcare, then the daycare centers can raise the salaries for their employees, increasing their chances of hiring enough staff. More people working in child care means you can hire more easily in other positions.
Give people predictable schedules. While white-collar workers tend to have set schedules or even flexible schedules to use to their own benefits, blue-collar workers often don't. Giving your retail, tourism, or restaurant employees predictable schedules can reduce their childcare stress.
Make sure you offer a childcare flexible spending account (FSA). Employees can put aside up to $5000 for childcare in pretax dollars and you can contribute part of that. Every penny helps when trying to find quality child care. (If you want to lobby Congress for changes, this is a good place to start: even the state with the cheapest child care costs are more than $5000 a year, with median child care costs over $8000 a year).
Other reasons for turning down jobs.
13.8 percent: Childcare obligations
13.0 percent: Covid-19 or any combination of reasons associated with the pandemic
13.0 percent: I receive enough money from unemployment insurance without having to work
13.0 percent: Health/medical limitations
12.1 percent: I was not given enough money to return to work
11.4 percent: The job was not within my desired industry/function area
11.0 percent: The job didn't allow remote work
10.0 percent: School/training
10.6 percent: The job required fixed working hours/not enough flexibility
9.6 percent: Family/personal obligations
9.5 percent: The job didn't offer enough hours of work
8.8 percent: The job required too many hours of work
Your business can do things to tackle all of these problems, but remember, childcare is the biggest problem.
Jul 29, 2021