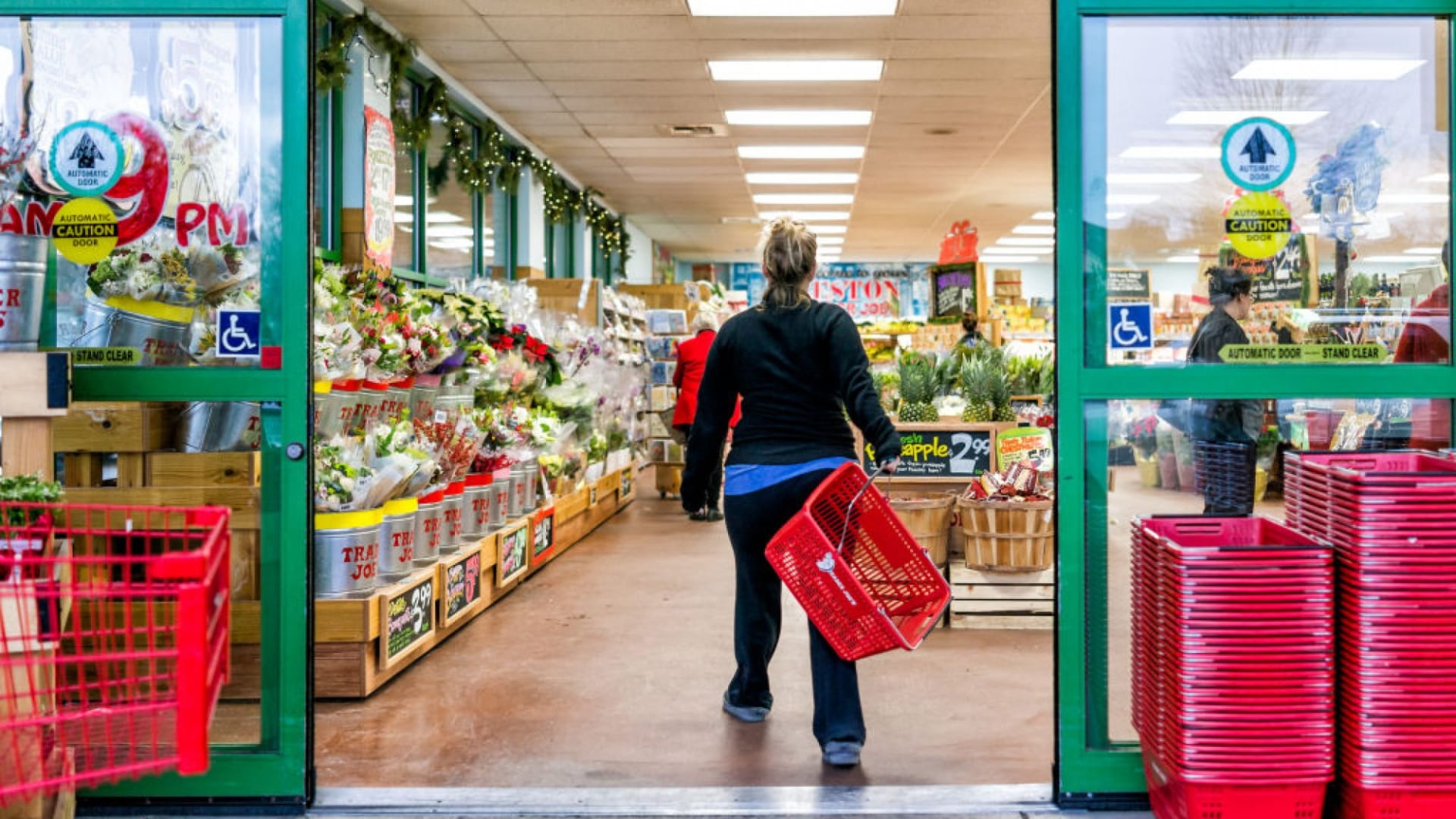 UPDATE: Trader Joe's responded. Their response is at the bottom.
Trader Joe's employee Ben Bonnema wrote a long letter to Trader Joe's Ceo Dan Bane, detailing some health and safety issues Bonnema saw in his store.
Bonnema now claims that, in response to his letter, his management team fired him. I have not verified the termination with Trader Joe's. I reached out to them, and hopefully, they will respond. However, here's the termination notice.
Bonnema should not have been terminated for sending this letter, and it's not just a question of "company values." Here are some of the reasons this was a bad termination.
National Labor Relations Act Violation
The first line of his letter is, "My name is Ben Bonnema and I'm writing on behalf of myself and [blacked out name] both Crewmembers at Store 545 in NYC."
Assuming that the name under the black really is a coworker, what Bonnema has just done is called concerted activity. He and a coworker are talking about working conditions. They decided to loop the CEO into the discussion, but this is fundamentally an email about working conditions. Firing someone for this type of discussion runs the risk of causing problems with the National Labor Relations Board.
Is "you do not understand our Values" code?
The beginning of the termination notice talks about at-will employment. While it is true that you can terminate at-will employees "without cause or notice," you can only do so if the reason is not an illegal one. Employment attorney Jon Hyman says, "99% of the time, 'values' is code for discrimination."
Whenever the manager wants a termination is for a mushy reason like values, the HR person should be looking deeper. Yes, a three-strikes rule against customers who don't wear masks even for medical reasons is not a good look. But, Bonnema's letter doesn't say that. It says, "Adopt a '3 strikes' policy when it comes to removing uncooperative people from our stores," and he suggests that the store fulfill their Americans with Disabilities Act obligation by shopping for maskless customers. That is hardly an absurd notion.
Bonnema also tweets about this being a good reason to unionize. If the store management previously knew that he was pro-union, that is also suspect.
Are these real safety and OSHA concerns?
Bonnema details what he perceives as workplace safety issues and gives suggestions for improving air quality. I have no idea if his concerns are valid or if his suggestions are the least bit practical. But, employers should take employees' safety concerns seriously and thank them for them. Again, Jon Hyman says,
Employees who raise safety concerns should be applauded, not fired. Everyone should want a safe workplace, and employers that fight it will end up with lost employees, lawsuits, and labor unions.
Assigning someone to talk with an employee about his ideas is a better idea. You can also simply say, "Thanks so much for your suggestions! We'll take a look."
This is terrible for employee morale.
Think of the message this sends to other Trader Joe's employees. Ask a question; get fired. Make a suggestion; get fired. Report a safety concern; get fired. This is, I think, not the type of value Trader Joe's really wants. Overall, if true, this is a terrible way to handle it when an employee sends a letter to the CEO.
Trader Joe's Response.
I received the following response from a Trader Joe's spokesperson.
Thank you for the opportunity to correct some misinformation that is circulating on the internet about the circumstances of this Crew Member's employment with Trader Joe's.


Nothing is more important at Trader Joe's than the safety of our Crew Members and customers. We encourage all Crew Members to take an active role in store safety, and share their suggestions with leadership. During his short tenure with Trader Joe's, this Crew Member's suggestions were listened to, and appropriately addressed. Store leadership terminated this Crew Member's employment because of the disrespect he showed toward our customers. We have never, and would never, terminate a Crew Member's employment for raising safety concerns.
Feb 27, 2021