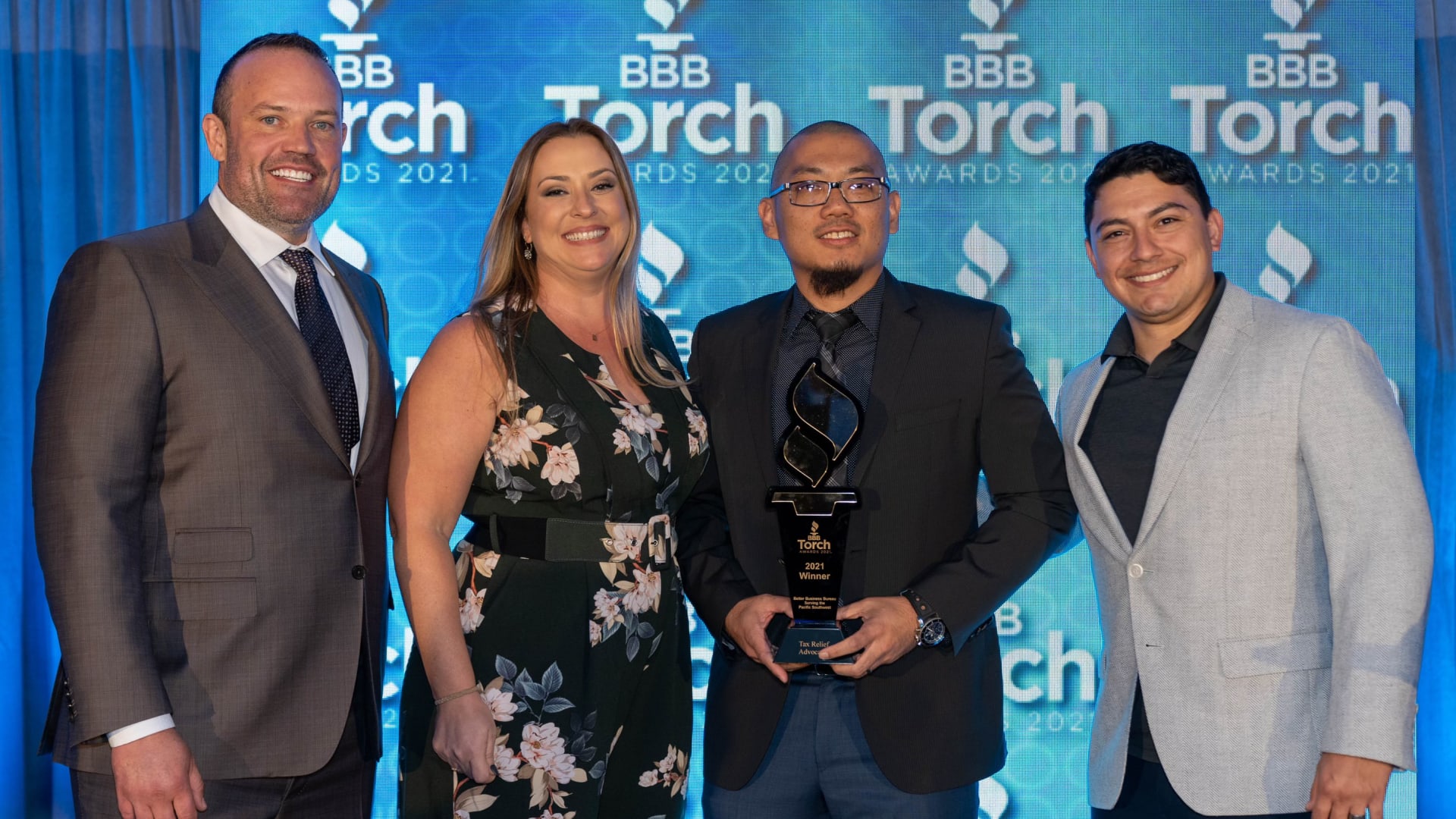 Most Americans see taxes as a once-a-year nuisance-;an inescapable burden. Tax Relief Advocates (TRA), an Irvine, Calif.-based financial services company, is on a mission to change that. TRA offers tax preparation, planning, and resolution services. The business's larger goal, though, is to transform the way people think about taxes through education and tax planning.
When the TRA team works with clients, they start with their dreams, not just their taxes. This customer-first approach has contributed to a jaw-dropping 7,864 percent two-year growth rate and earned the business the number one spot on the Inc. Regionals 2022: Pacific list. Co-founder and CEO Jeff Nickel says that when he and his partners began the company in 2017, they wanted to become the biggest tax relief business in the country. Now they are striving to become one of the largest tax preparation companies, as well.
A people-first approach
TRA models the hospitality industry by putting customers first. The company offers tax resolution customers a money-back guarantee based on results, which was unheard of in the industry when TRA started, Nickel says. Another differentiator is integrity. In 2021, TRA earned a BBB Torch Award for Ethics for its dedication to providing honest, professional tax support.
Whether helping a client with tax planning or resolving a difficult problem with the IRS, TRA's 250-plus tax specialists work to understand each customer's aspirations and approach every engagement with empathy and creativity. They conduct an in-depth investigation to determine the most effective tax strategies to deliver the best results possible. They encourage people to see tax planning as a year-long strategy rather than a once-a-year fire drill.
A culture of care
You can't change the way people think about taxes without passionate employees, Nickel says. "Our employees want to go in [to work] to find ways to save people money. They want to fight for people. That's the enjoyment-;that's the fulfillment that they get."
To attract and retain top talent, TRA invests in people, rewarding achievements, facilitating fun bonding experiences, and promoting from within. No one is pigeonholed, Nickel says. Additionally, TRA shatters preconceived notions with its office design, which is fresh and modern-;not what one might envision when picturing CPA offices. TRA also prioritizes community outreach, providing support to Colette's Children's Home, which provides shelter to homeless women and children, and running toy drives and food drives with Community Action Partnership of Orange County. Last year, TRA was the region's top fundraiser for the American Cancer Walk. "We try to do something every quarter," Nickel explains.
TRA strives to make a difference for clients, by helping them save and earn money they can put toward their dreams. "If you invest in tax-planning strategy, it's going to pay off tenfold," he says.
By the numbers
No. 1 on the 2022 Inc. Regionals: Pacific list
Two-Year Growth Rate: 7,864%
2021 Revenue: $21.68 Million
250 Employees
Founded 2017
Headquartered in Irvine, California
May 15, 2022