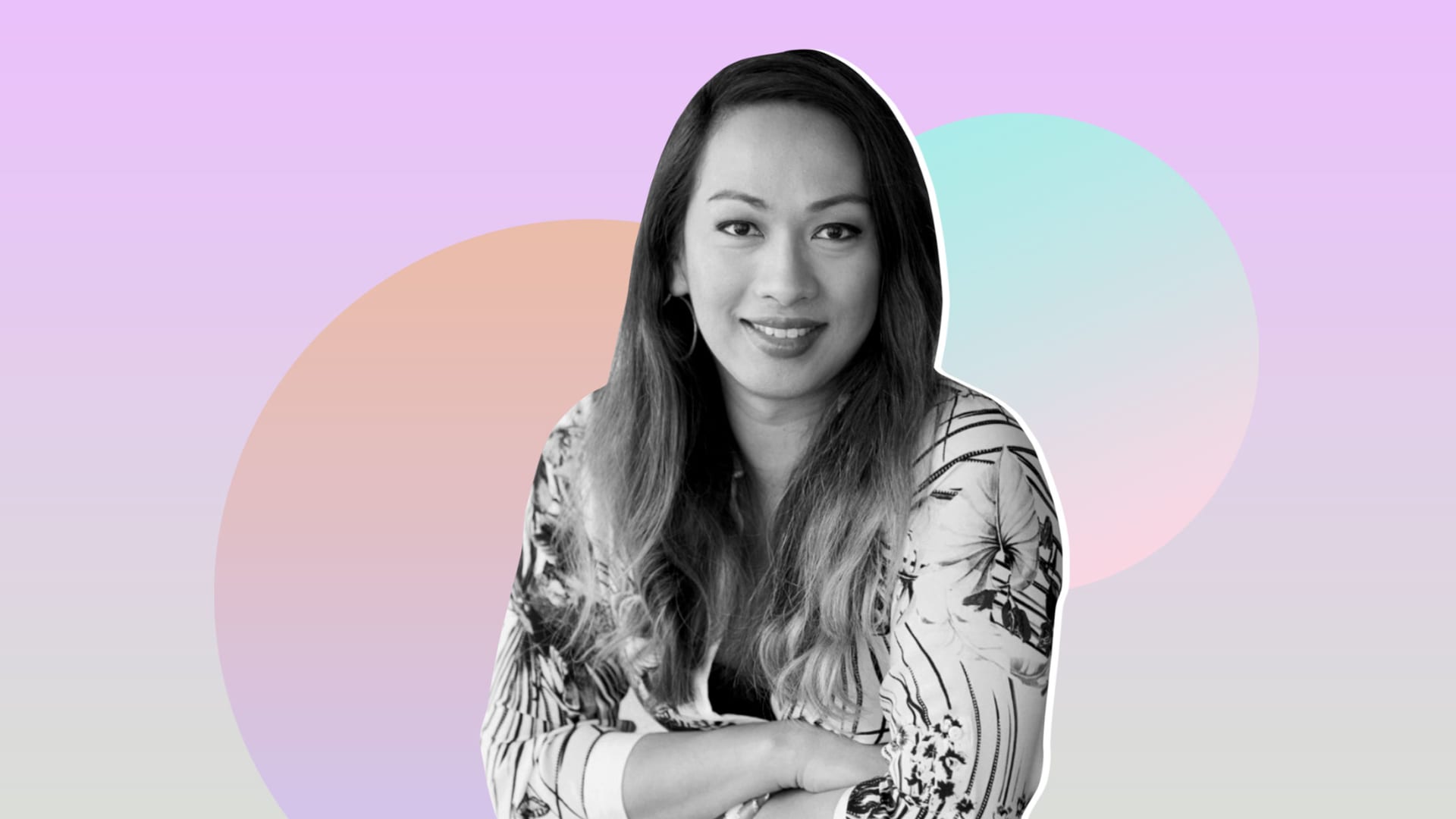 As soon as you walk into Chicago's Jennivee's Bakery, a rainbow of colors greets you -- from Purple Velvet cakes to orange-yellow mango cream cupcakes to M&M cookies.
Jenne Vailoces, the bakery's transgender Filipina founder, opened Jennivee's five years ago in the city's Northhalsted neighborhood, home to a vibrant LGBTQ+ community. Since its founding in 2016, the bakery has served its colorful cakes and cookies to thousands of LGBTQ+ customers, creating more than 20 jobs for those in Chicago's queer community.
In fact, if it hadn't been for the queer community, Vailoces might never have become an entrepreneur at all. "I've always had a vision for a bakery that truly represents the LGBTQ+ community," Vailoces says. "It's my way of supporting them."
Having immigrated from the Philippines more than 10 years ago, Vailoces originally worked as a physical therapist, with plans to grow her career in the healthcare industry. However, after reading reports of bakeries denying wedding cakes to LGBTQ+ couples, Vailoces revisited her lifelong love for baking. She scraped together most of her savings, as well as investments from her mom and close friends, in order to open Jennivee's Bakery with the aim of bringing a Filipino twist to classic cupcakes and cakes.
"Jennivee's not only donates her pastries to the community for fundraisers and different causes, but she also shows that Filipinos can be self-taught and talented pastry chefs, creatives, and entrepreneurs," says Lakhi Siap, founder of marketing agency Chicago Asian Network. "The bakery has always been a place for the LGBTQ+, Chicago, Filipino, and Asian-American communities to come together, feel represented, and build bridges."
In 2019, Jennivee's Bakery participated in Chicago's first Filipino Restaurant Week and in early June, Jennivee's Bakery partnered with Filipino-owned coffee shop Brew Lounge for its first pop-up sale in Des Plaines, Illinois.
"When I hear about LGBTQ+ or Filipino-owned businesses in Boystown or nearby, I try to meet and collaborate with them, because I want to be as active as I can in those spaces," Vailoces says. "When people see your organization as genuine, it goes a long way."
For Jennivee's Bakery, supporting marginalized communities has been more than ethical business; it's been good business. The bakery's Instagram page, which reads "Proudly LGBTQ owned," boasts almost 10,000 followers. On DoorDash and GrubHub, Jennivee's Bakery has averaged almost 800 five-star reviews; it was also voted "Best Dessert in Chicago" by app users. Local momentum led to an appearance in 2018 on Netflix's Sugar Rush, a cooking show where teams of bakers race to make sweets.
Vailoces says that with no formal business background, the bakery's beginnings were fraught with mis budgeting, overspending, and layoffs. However, word-of-mouth carried the business through its growing pains. "Especially during the pandemic, people wanted to help us out as much as they could," she says. Sales at the Northhalsted neighborhood staple grew over 20 percent during the pandemic, bringing the business' projected revenue for 2021 to $1 million.
Today, Jennivee's most popular flavor is the Purple Velvet -- a much lighter take on the normally dense red velvet that draws from the traditional Filipino ube cake, made from mashed purple yam. Recently, the bakery has begun delivering larger volumes of cakes and cupcakes for weddings and Chicago hotel venues, such as The London House. Vailoces plans to expand the bakery's wholesale business to supply desserts to restaurants, hotels, and cafés across the city. She'd also like to open a second location with a bigger kitchen in order to do more high-volume production.
"Chicago is such a diverse culinary destination," Vailoces says. "I hope that my business will be able to continue to add to and showcase that through its representation of the LGBTQ+ community, and Filipino-style pastries and desserts."
Aug 6, 2021