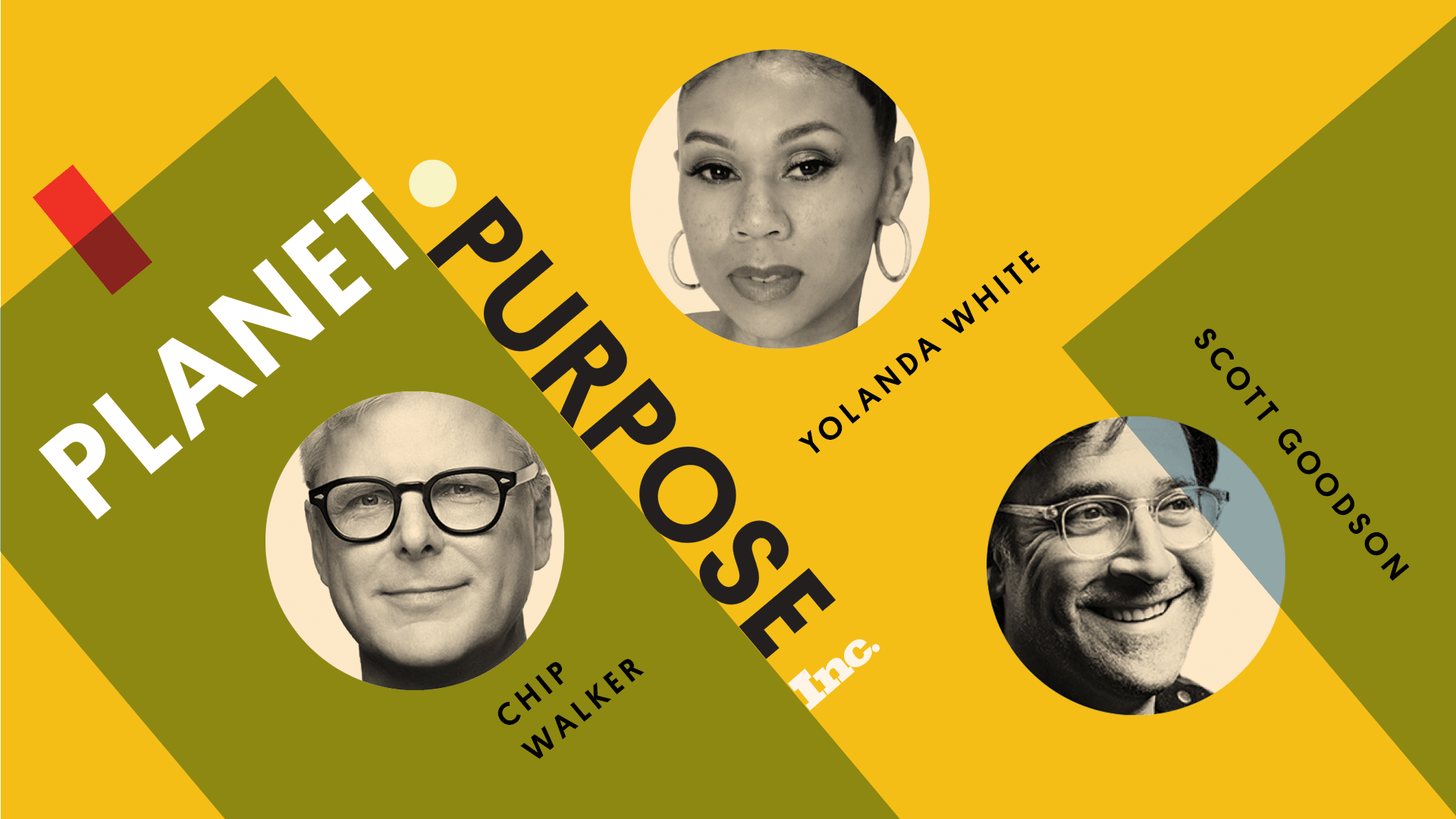 Welcome to Inc.'s Planet Purpose podcast--where we examine how companies can focus on their mission and transform their brands. Join co-hosts Scott Goodson, Yolanda White, and Chip Walker as they put purpose-driven companies under the microscope while offering insights and analysis. On this week's episode:
Concerns about the environment, climate change, and the future of the planet is more top of mind than ever--for both consumers and business leaders. Walker says that according to a recent survey, 80 percent of Americans expect companies to take action against climate change, and almost the same amount would stop purchasing from a company that doesn't care about climate change.
While many companies have published sustainability goals, few are realistic or particularly defined. Other companies like Patagonia and Lego are making active efforts to combat climate change -- either by promoting political leaders that are committed to changing the environment or making products from sustainable materials.
Co-hosts Yolanda White and Chip Walker talk with Ellen Jackowski, chief impact officer and head of sustainable impact at HP, about empowering individual employees to commit to environmental responsibility, creating an overall culture of sustainability within a company, and how to be transparent with consumers about hitting sustainable impact goals.
Sep 22, 2021