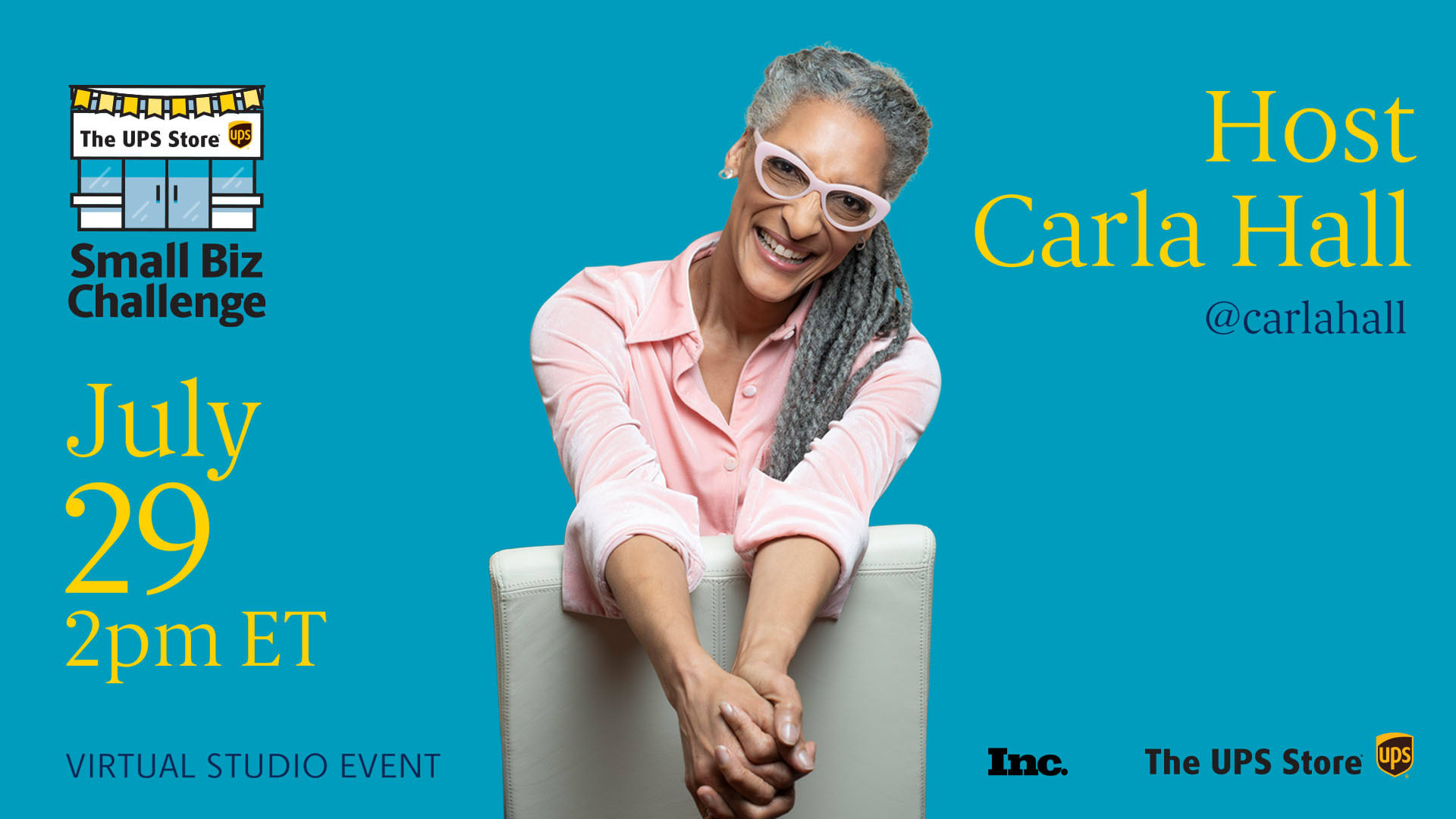 Join Inc. and The UPS Store on July 29 at the Small Biz Challenge: Virtual Studio Event hosted by chef, author, and TV host Carla Hall to find out!

Watch and learn as Carla Hall guides five talented small business owners through a gauntlet of challenges, testing every aspect of their business-ownership skills - from financial strategy to interpersonal communication and more. The small business owner who best demonstrates to Carla their ability to adapt, pivot and prove themselves unstoppable will be crowned the winner.
Make sure to register and attend this event to be entered into a raffle with a giveaway for two $100 Amazon gift cards!
Jul 12, 2021