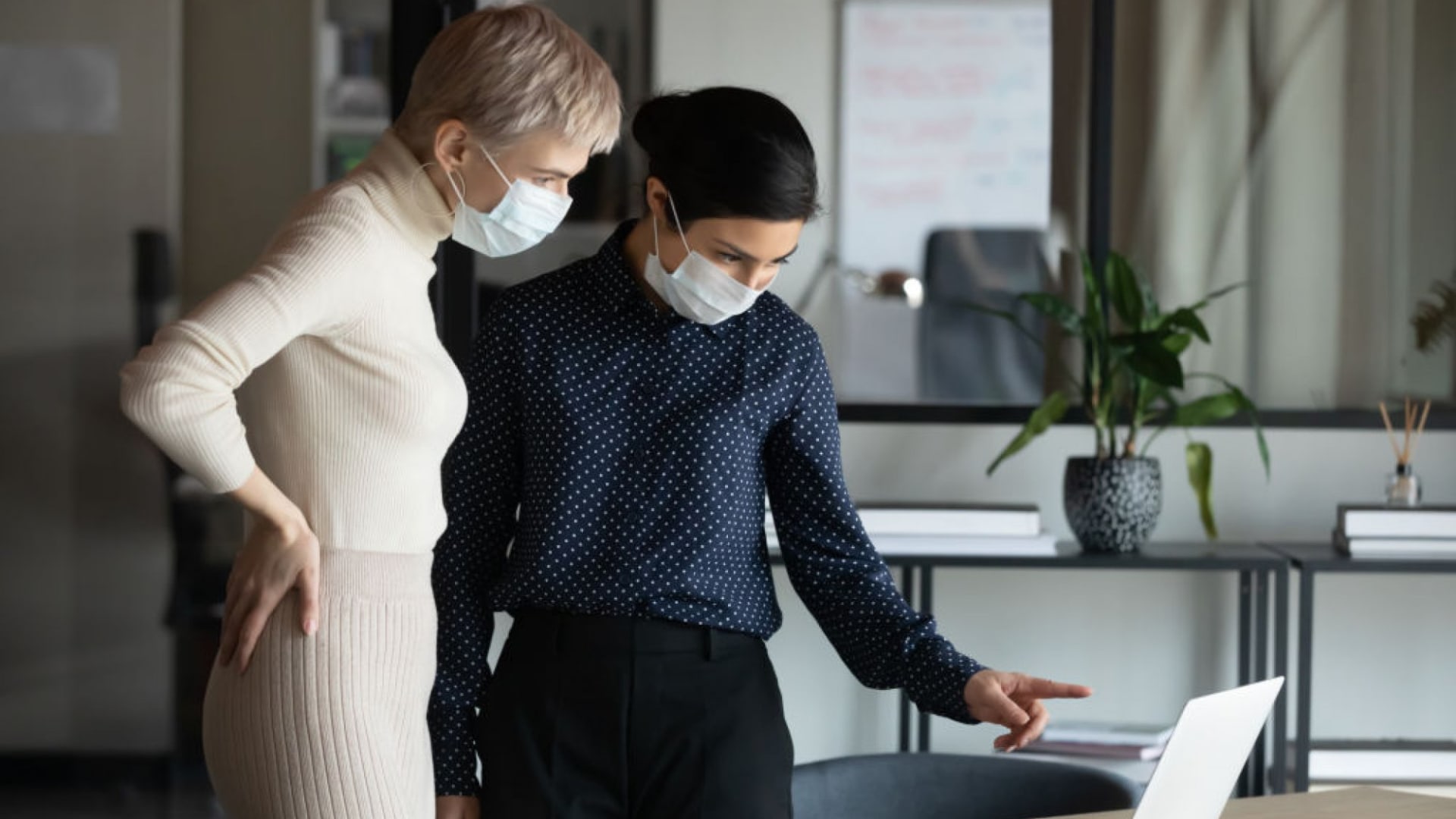 Small business labor and employment law has always been complicated. But, in the post-COVID era, it is harder than ever to spot legal pitfalls and blind spots. Not only are laws changing, but entrepreneurs are starved for time and resources. They are contending with unprecedented hurdles across nearly every facet of their business, and no business wants to add "lawsuit" to their list of challenges.
While there are no cookie-cutter answers to legal questions, understanding common issues can help you avoid them. Here are some key elements you need to know to protect your business.
"Don't call me a contractor."
Small businesses are eager to find ways to save money in the post-COVID era. One common but risky strategy is hiring independent contractors rather than employees to reduce costs, get out from under employment law protections, and avoid tax liabilities. What isn't as obvious is that the savings pale in comparison to the liabilities you will face if you misclassify a worker who should really be an employee, cautions Kate Bally, director of labor & employment service at Thomson Reuters Practical Law.
Potential ramifications include IRS back wages, overtime pay, tax payments, insurance obligations, damages authorized under various employment laws, unpaid benefits, and even class action lawsuits. So, be sure to understand when and why a worker would be classified under the IRS and other standards as an employee, as well as best practices for engaging independent contractors.
Employers have a duty to keep their workforce safe and provide appropriate leave to keep it that way. But what does that mean in the face of a pandemic? Entrepreneurs must understand new federal mandates, such as the Families First Coronavirus Response Act (FFCRA), which requires certain employers to provide paid leave to employees for reasons related to COVID-19. Under the law, employees may be eligible for up to 10 weeks of paid and 2 weeks of unpaid family leave to care for a child whose school or child care has become unavailable because of the Coronavirus. In addition, the law authorizes 80 hours of paid sick leave over a two-week period for sick leave related to COVID-19.The law is scheduled to expire at the end of 2020, but may be extended into 2021. However, that's not the whole story. Many state and local governments now require paid family and sick leave, and those requirements will long outlive the FFCRA.
In addition to requirements for COVID-19 leave, states and local governments are also passing laws and issuing other mandates to protect employees in response to the pandemic. From mask requirements to limits on commercial activity, it can be difficult to keep track of evolving rules. To help business owners keep up with legislation and navigate reopening, Thomson Reuters legal and tax experts created this free small business resource center.
"But is it in the handbook?"
An employee handbook might be the last thing on your mind right now, but documenting policies is vital. Be sure it includes a code of conduct and guidelines for vacation time, paid leave, travel reimbursement, and COVID-related protocols, like mask wearing and social distancing.
You should also check that employment-related documents expressly preserve the at-will relationship. The at-will relationship is the default rule in the U.S. and deems that either the employer or employee can terminate the relationship at any time, for any reason--as long as it is not a reason specifically made unlawful, such as discrimination.
Moreover, the pandemic has employees on the move. As employees relocate because of the pandemic, more entrepreneurs are wondering if they are responsible for reimbursing employees for business expenses in a new jurisdiction, Bally says. The answer varies from state to state, so do your due diligence. Payroll law also varies regionally and can cause legal snafus for small businesses, she cautions.
"Can I share this on Insta?"
Social media is a vital tool for connecting with customers at a time when it might not be possible to do so in person. But your business needs documented guidelines to mitigate the likelihood of someone inadvertently sharing a "trade secret," infringing on third-party intellectual property rights, or violating a co-worker's privacy. Be sure the policy is practical, enforceable, and provides tips for achieving business goals while minimizing risk.
Diversity and inclusion: a business best practice and a legal must
In today's climate, every company needs an Equal Employment Opportunity (EEO) policy stipulating that they don't tolerate discrimination. This year, Bostock v. Clayton County ruled that discrimination based on sexual orientation or gender identity is prohibited by Title VII, so small businesses should update their policies accordingly.
Diversity might not be a legal requirement, per se, but it is best practice. Bally recommends creating a welcoming environment to attract talent, foster collaboration and creativity, and mitigate risk. Quality training and well-crafted policies will not only help employers avoid liability, it will also make your business a place people want to come to work and give their best effort.
COVID-19 will continue to challenge and change labor and employment law, and small businesses have no choice but to keep up. Doing so could avoid future headaches--and heartaches--as you work to grow your business and protect your workforce.
Dec 22, 2020