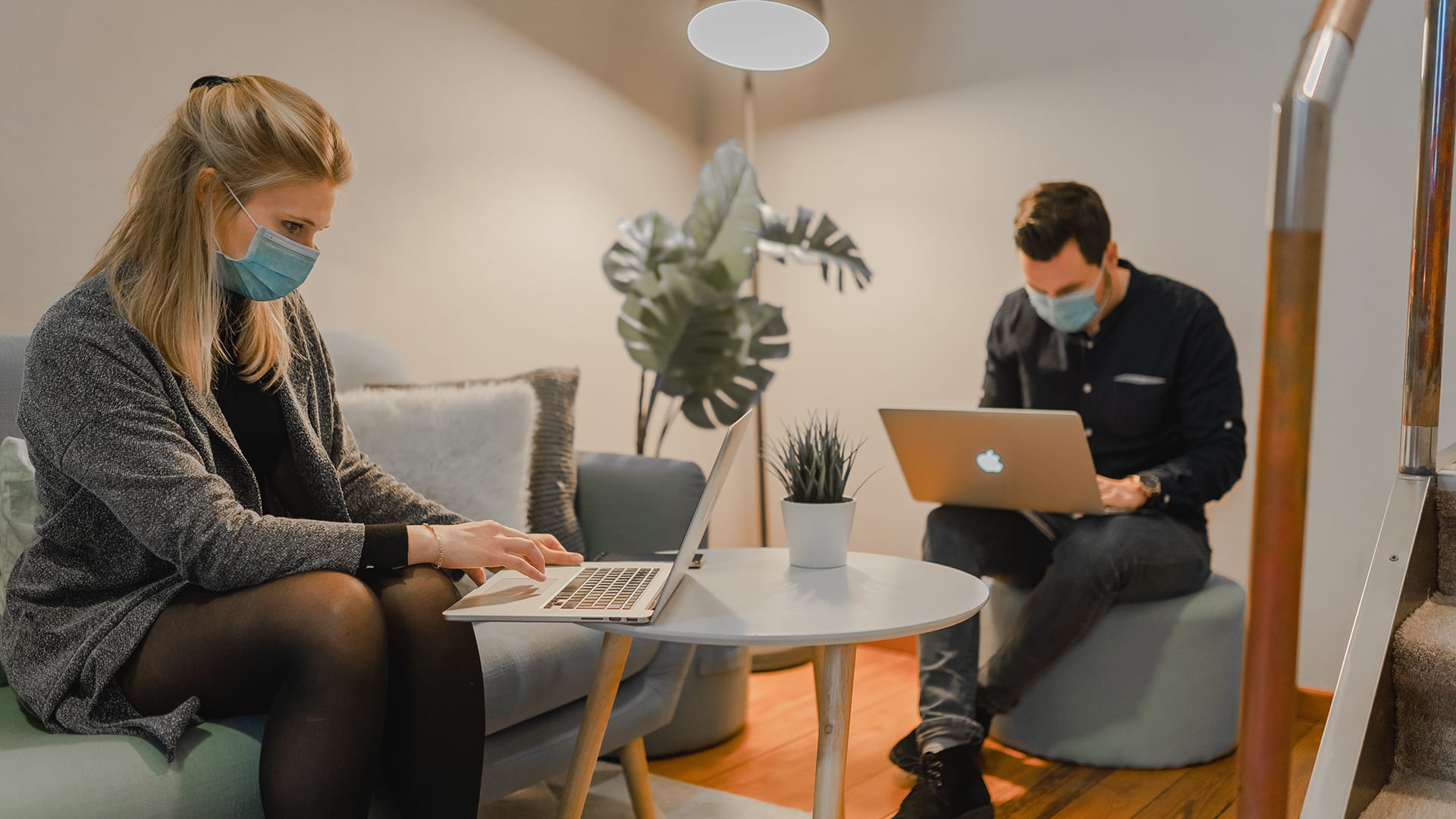 During the last two years, the health and wellness industries have undergone several seismic shifts, due in a large part to the ongoing pandemic. It has taken a global health crisis to help many people realize the importance of science-based, preventative solutions in taking care of our own health and that of our loved ones. Two years in, we're just beginning to feel the ripple effects of that ground shift--from how companies are reimagining and restructuring their benefits to how individuals are reprioritizing their health on a daily basis.
Thorne HealthTech is a leading company in the health and wellness space that takes what CEO Paul Jacobson calls a "scientific approach to wellness." The company recently released a comprehensive report, the 2021 Wellth Report, that studies how our wellness attitudes and behaviors have evolved in this new environment.
"One of the things that really jumped out to me was the degree in which young people in particular reported a negative impact on their mental health," said Nathan Price, CEO of Onegevity, one of Thorne HealthTech's vertical brands, when speaking of the 2021 Wellth Report. "Another big issue was sleep and stress, where 40 percent of people said that they wake up not rested more than half of the time."
These issues have real economic costs, according to a 2017 study published in Rand Health Quarterly. The study took place pre-pandemic and estimated that as much as $411 billion in productivity is lost due to poor sleep, alone. That estimate is almost certain to increase during the Covid-19 era as the world navigates the evolving pandemic.
Benefits of a healthy workforce
As companies keep close tabs on their bottom line, Jacobson and Price both argue that leaders need to take a new approach to help employees manage their holistic health and wellness. It might be easier said than done, but in the long run, it's a win-win. It helps keep health care costs lower, productivity losses at bay, and ultimately creates happier employees.
Business leaders, say Jacobson and Price, also need to look beyond shiny gimmicks to truly deliver on their solutions that employees want and need.
"There's a lot of interesting things that come up when you're really focused on trying to optimize wellness and thinking about prevention," Price said. "And one of the elements of that is really: What is the value of healthy life? And if you think about that, even from a business perspective, a healthy workforce is not only lowering your healthcare costs, it is also more productive, it's more energetic, it's building (an environment) where there's more room for creativity."
Data-driven precision prevention
Jacobson says that leaders need to think "beyond the app" for employee wellness in order to reframe what a successful corporate health plan looks like. "I think that one of the things that would make it easier for employees would be for companies to begin to take more of a concierge approach to overall health," he says. "We see some really progressive companies that are starting to take a look at all sorts of clever ways to bring more data and science to the employees, but in a way that is cooperating with how they think the employees want to live their lives.
"I think some parts of corporate health have kind of devolved into the nanny state... It's almost insulting to people. It doesn't treat them as if they're intelligent beings," said Jacobson. "You have to give people a reason why they should do something, and it has to be supported by the data. And, if you can't do that, I don't think they're going to be long-term effective, and you're just paying lip service to having a corporate wellness program."
Data will be core to the future of wellness, says Price. It's a kind of future where bespoke solutions can be tailored to the individual and help bring a new level of depth to preventative medicine.
"We've had kind of a revolution around in what President Obama called 'precision medicine'," Price said. "What we're seeing now is a movement to bring that same kind of depth to the wellness space. That's precision health, what we call scientific wellness or precision prevention, which is really another name for it. Because of all the growth and how cheaply you can do testing now, you have an ability to really dive deep into what it is that's happening in your body and prevent long-term illness."
As employees become more conscious to make adjustments that support a healthy lifestyle and the idea of scientific wellness, they'll begin to demand more than just apps to help them improve and maintain their mental and physical health. Companies will need to continue to evolve their offerings in order to attract and retain a great workforce, as a result. Only time will tell just how much of the shifts taking place during the pandemic will stick around for the long term.
Dec 21, 2021