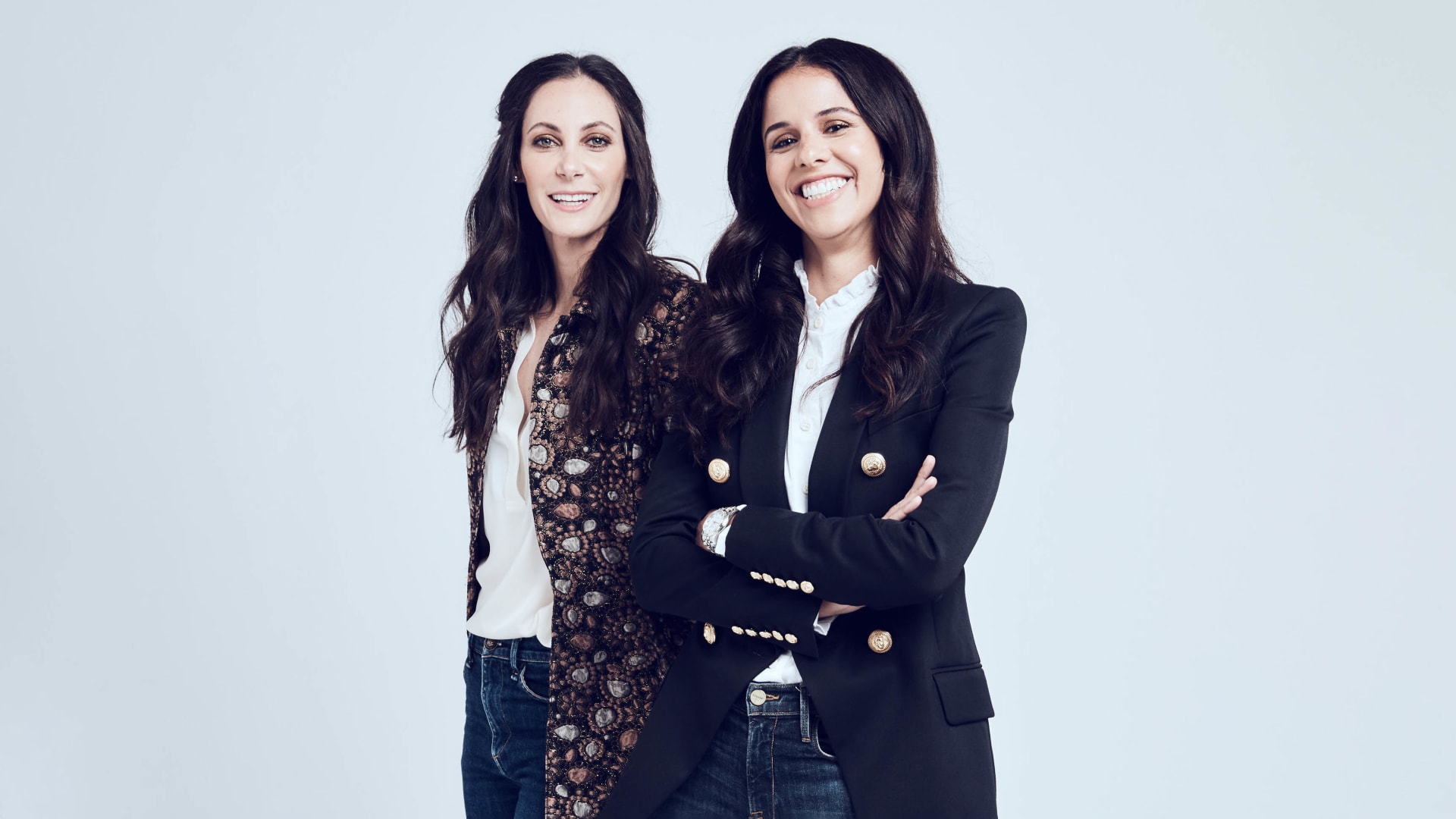 When the Covid-19 pandemic began in the U.S., Heather Hasson and Trina Spear knew they were in a unique position to aid frontline workers. So the co-founders of Figs--a direct-to-consumer maker of healthcare garments and personal protective equipment--moved quickly to donate 30,000 sets of scrubs to hospitals seeing the most cases of Covid-19. The garments went to doctors, nurses, respiratory therapists, and other workers in about 50 hospitals, located primarily in New York City.
The company also saw an opportunity to help fill a need for personal protective equipment (PPE) as well: Many hospitals weren't fully equipped, says Hasson. "They didn't have all the PPE to give to their healthcare professionals. So we accessed our global supply chain and said, 'Hey, we need to donate to some of these hospitals.' "
That was no easy task: "When you shift your supply chain, you have to jump through some hoops," says Hasson, "Price, quantity, and delivery windows were unpredictable and quite variable minute-to-minute." When the Figs co-founders realized the urgency of the situation, they say they thought about switching suppliers to speed up delivery, but decided against sacrificing quality and integrity for speed.
Figs has more than doubled its initial donation to nearly 70,000 sets of scrubs--a retail value of more than $2.5 million--to hospitals across the U.S. As for PPE, the Los Angeles-based company has sourced and donated about 100,000 isolation gowns, and "hundreds of thousands" of KN95 masks for doctors, nurses, and respiratory therapists.
This isn't Figs' first charitable giving endeavor. Its Threads for Threads initiative, which predates Covid-19, has donated about half a million scrubs to healthcare workers in underserved countries. More recently, the company donated $50,000 each to the National Black Nurses Association and the Student National Medical Association. The company says it has spent about $3 million on charitable giving this year.
"We're grateful to be in the business we're in," says Hasson. "We're able to support the most incredible humans in the world. We call our healthcare professionals 'awesome humans.' "
The company has also seen higher demand for its products due to the pandemic. Covid-19 has changed the scrubs culture in hospitals and medical facilities, according to Jenny Seyfried, vice president of brand at Figs. Seyfried, who leads Figs's Covid-19 task force, says that many medical facilities require all who enter to wear scrubs, and that many healthcare workers change scrubs multiple times a day to avoid bringing infectious material to and from work.
The surge in demand has prompted Figs to add 15 new employees since March, bringing the company's headcount to 135. A recent Forbes profile estimated the company's 2020 revenue at $250 million, although it declined to confirm this figure.
The company's 2018 revenue was $100 million--leaps and bounds over its $23 million in 2017 revenue, which landed Figs the No. 21 slot on Inc.'s 2018 list of the fastest-growing private companies in the U.S. Since its founding in 2013, the company has raised $75 million from such investors as actor Will Smith and former Lululemon CEO Christina Day.
Hasson and Spear say they've never felt their mission more acutely. "That 7 p.m. clap? We're doing that all day long here," says Spear, referring to a nightly cheer in New York City to salute frontline workers. The pair say they plan to continue donating scrubs and PPE, and will adapt their budget and strategy as the needs of their community evolve.
Their advice for business owners looking to give back? Bring your partners into the conversation to help you find solutions, and tap into their networks, says Spear, adding, "Double down on the partners that share your vision and values."
Jul 13, 2020