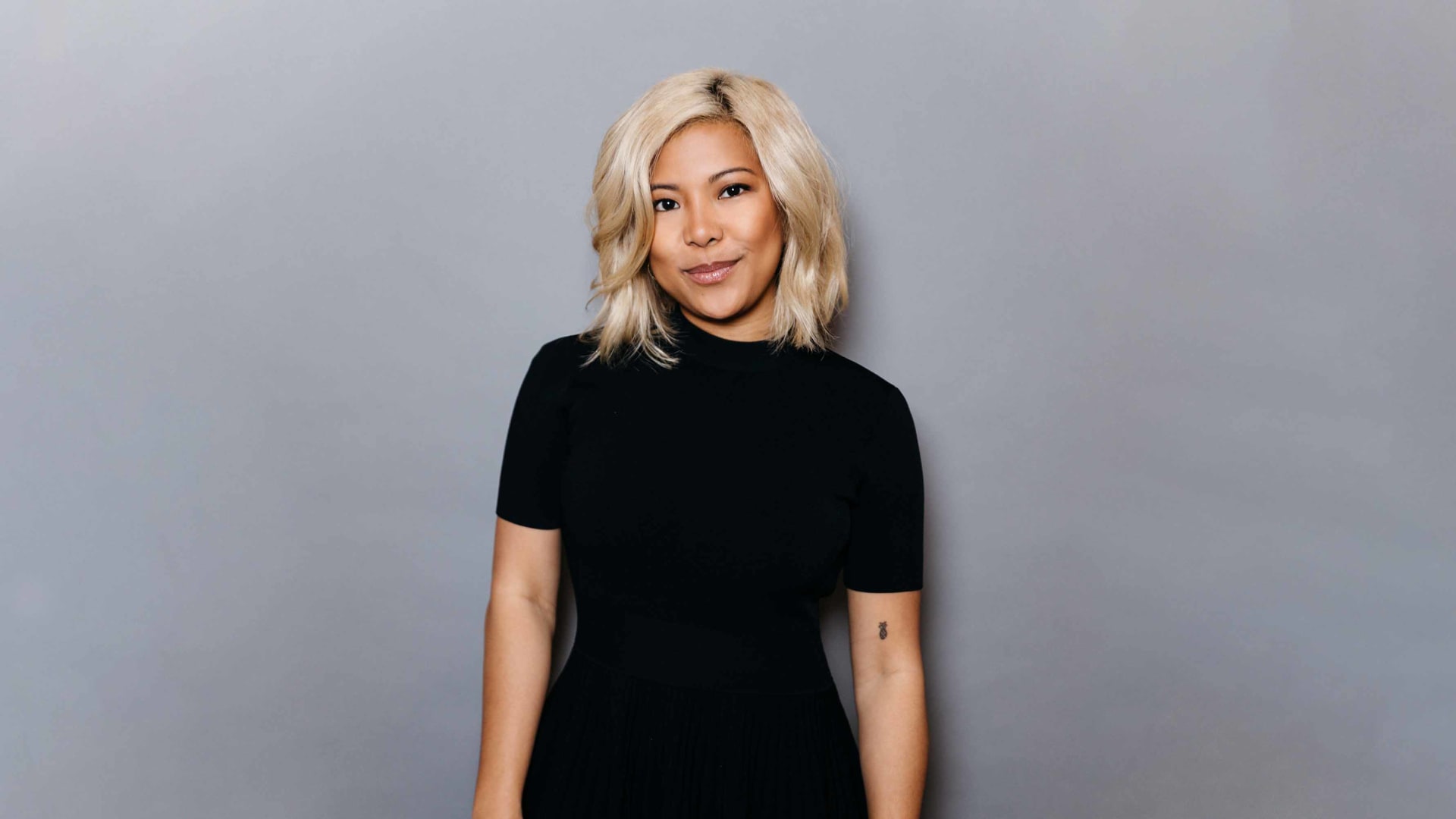 Just before the pandemic shut down travel worldwide, luggage and lifestyle company Away hit turbulence. The startup saw a rotating cast in the chief executive role following employee allegations of a toxic company culture. And then, at the lowest moment in the pandemic, sales dropped by as much as 90 percent.
Away's turnaround now falls to co-founder Jen Rubio, who took the reins as CEO on April 21. Rubio, who previously served as president, took over as interim CEO from Stuart Haselden in February. Haselden had held the position for about a year, after a 2019 investigative report by The Verge criticized former Away CEO and co-founder Steph Korey's leadership style--and the culture of fear employees say pervaded the startup. (Korey returned as co-CEO for part of 2020 and resigned in October.)
Rubio's challenges are many: The company struggled during the pandemic while the world sheltered in place. Away, which has been valued at $1.45 billion, also is considering a potential initial public offering. And then there is the issue of renovating the company culture.
"A lot of things have happened at Away over the past year-and-a-half that have really forced me to take a look at how I lead, how I show up, and how it's perceived by the team," she said in an interview with Inc.
Rubio says she has used the pandemic as an opportunity to reassess her company's values. "I think human nature is to try to sweep things under the rug. Sometimes the tendency is to just want to get over it and move on," says Rubio; "But I have realized as a leader how important communication is with the team--that even when you don't know all the answers, to share the direction that you're heading in."
Transparency can be easy to preach and hard to execute. Rubio says one strategy she has adopted since taking over the CEO role is regular check-ins with all of her employees to talk about the direction of the brand, her vision, and her values, and to give them the chance to offer feedback to her directly. She says she makes it a point to never skip those meetings, even if there's nothing to discuss.
Rubio acknowledges that one of the ways the leadership team had failed employees was in giving lip service to the idea of creating a supportive working environment but not backing it up. She says she's trying to correct that by emphasizing work-life balance and expanding Away's leave policy. Currently, the company says it offers a gender-neutral policy that supports paid leave for all new parents for 16 weeks.
Away also recently implemented monthly company-wide wellness days off, made election day and Juneteenth company holidays, and created a paid-time-off "swap" program to accommodate varying personal values, beliefs, and celebration calendars. For instance, if an employee would rather take Passover off, he or she can work during Ramadan instead.
Of course, a company culture is not made up of just face-time with the CEO or supportive leave policies. With the challenges ahead, Rubio is going to need a team of employees willing to go along with her for the ride. To assist her, she's brought three new executives into the C-suite in the past year.
"My biggest priority for the next year is rallying the team around this rebound, and capitalizing on the opportunity ahead of us," she says.
Apr 26, 2021