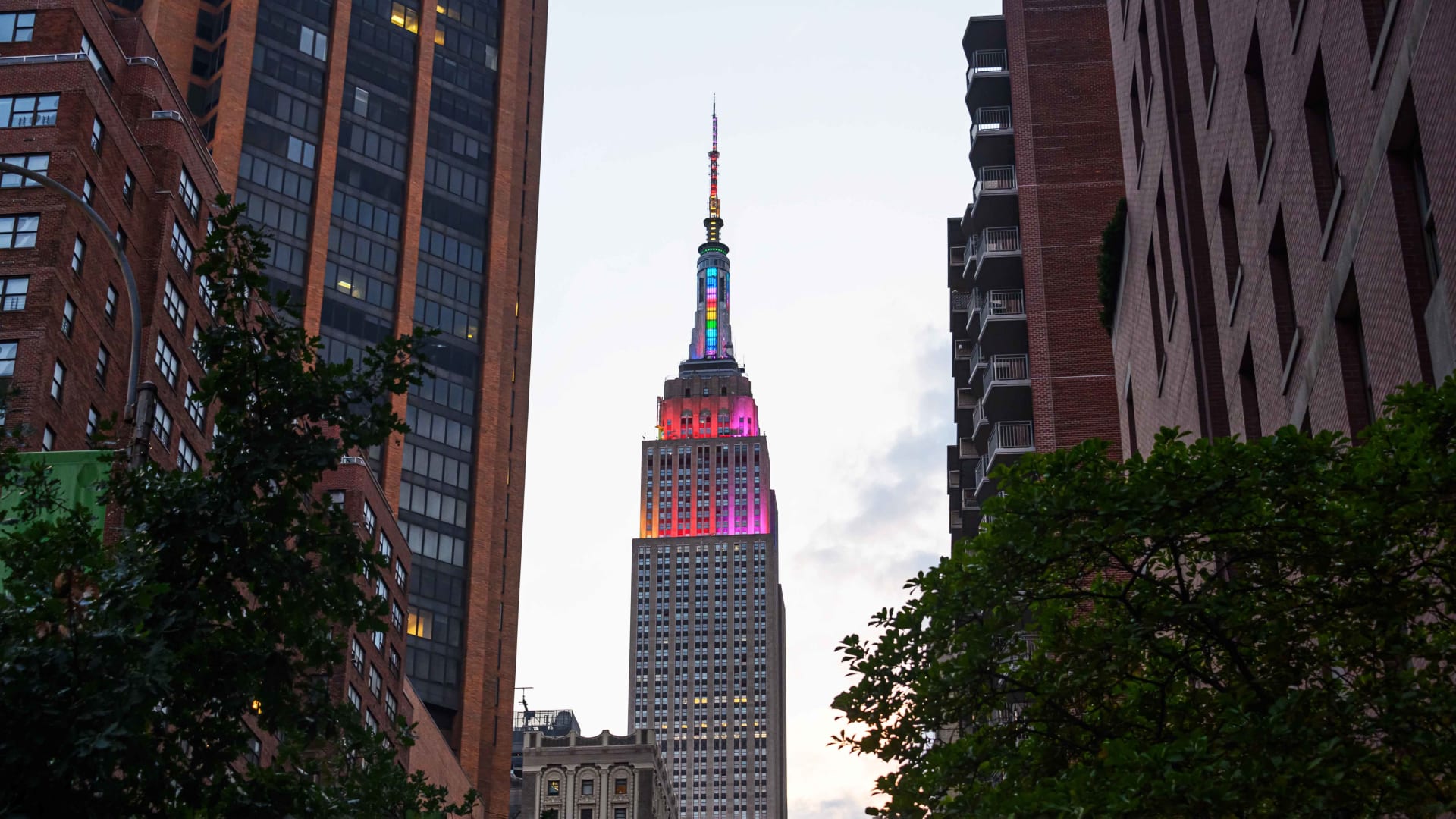 Updated on February 2 with information from the New York City Department of Small Businesses regarding the portion of the city's procurement budget spent on women- and minority-owned businesses in 2020.
It's been a good week for equality. Just hours after taking the oath of office Wednesday, President Biden issued an executive order bolstering Title VII of the Civil Rights Act of 1964 to require that the federal government does not discriminate on the basis of sexual orientation or gender identity.
And, at the local level, New York City's Department of Small Business Services announced Tuesday that it would recognize LGBTQ business owners as minorities, a decision that will grant them a competitive advantage when bidding for contracts with the city, which will spend more than $20 billion on contractors this year.
Mayor Bill DeBlasio in 2016 pledged that at least 30 percent of that giant pot would go to women- and minority-owned enterprises (M/WBEs) by 2021. But in reality, the 30 percent pledge applies to a much smaller pot. In fiscal year 2020 the city's total procurement budget was $22.5 billion; of that, only $4.29 billion was covered by Local Law 1, a common way of referring to the city's M/WBE utilization policy. According to Shaina Coronel, Press Associate for the NYC Department of Small Businesses, "The policy requires that City agencies set M/WBE utilization goals on four contract types: construction, professional services, standard services, and goods up to $1 million."
In fiscal year 2020, the city spent $1.13 billion on M/WBEs, or 28 percent of the allotment covered by Local Law 1.
Qualified businesses--those with at least 51 percent LGBTQ ownership--must certify with the National LGBT Chamber of Commerce (NGLCC), or the NYC Department of Small Business Services in order to expedite their bid for a M/WBE contract.
"Equity of access and inclusion are at the core of the work we do at SBS," says Jonnel Doris, commissioner of the NYC Department of Small Business Services in a press release announcing the decision. "A diverse vendor pool makes a stronger New York City, and we are excited to maximize the inclusion of LGBTQ certified firms into the city's certification process."
New York City joins a growing list of American cities--including Los Angeles, Baltimore, St. Louis, Chicago, Orlando, and Nashville--that recognize NGLCC-certified businesses as minority-owned when awarding contracts.
The historic decision is a long time in the making. "I've been here in my role, leading public policy, almost six years, says Jonathan Lovitz, senior vice president of the NGLCC. "And in that time, we went from just three cities and states that recognized LGBTQ people as part of the minority business community in the public sector, to now over 25 cities and states, with a lot more on the way in 2021."
Access to city contracts isn't the only advantage being unlocked for LGBTQ business owners in New York City. The city's Small Business Services department has for years offered training and educational programs on everything from writing a business proposal to seeking funding. An entire subset of those programs is focused on women and minority owners, and now those programs can also be specialized for LGBTQ entrepreneurs. Plus, Lovitz says, more than a third of the Fortune 500 make it a priority to work with minority-owned businesses.
And Lovitz says that Biden's executive action is a sign of more action to come: "After speaking with several new Biden administration officials, especially in the wake of yesterday's executive order banning LGBTQ worker discrimination, this will be the time we see full federal inclusion of LGBTQ businesses nationwide."
Jan 22, 2021