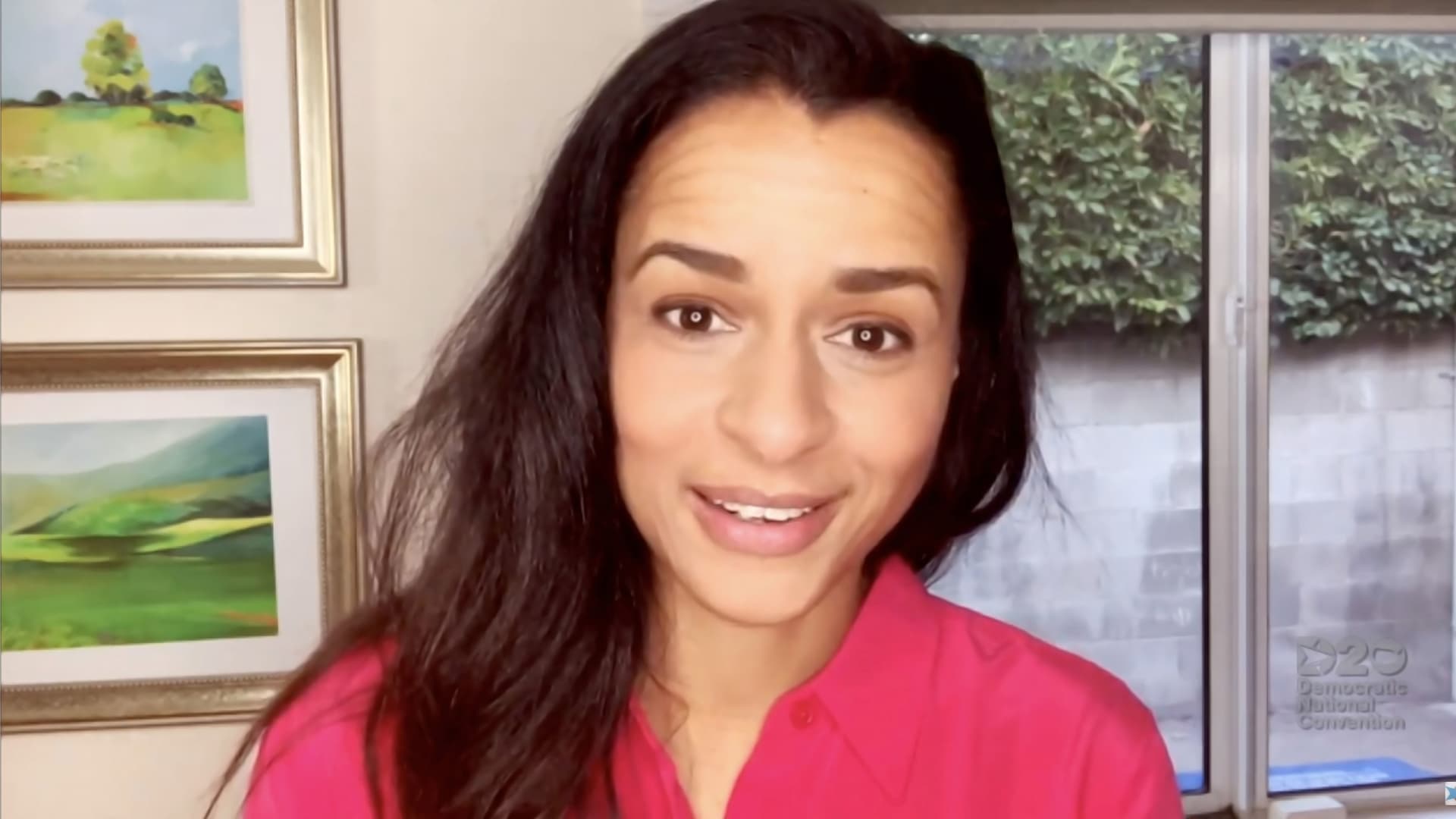 Comedian Sarah Cooper was having trouble with her internet connection and had to leave the webinar. "2021 strikes again" was among the quips that followed.
The moment was a golden opportunity to demonstrate a key theory about using humor in business, which, after all, was the topic of the webinar: Humor Is Serious Business.
Humor can defuse tense or uncomfortable moments, and it can also help leaders become more motivating, employees more engaged, and teams more creative, according to Aaker and Bagdonas. But it's important to be able to read the room and understand your own style of humor, they say.
Observations about everyday experiences tend to get more laughs, Cooper says. "I was in a meeting at Yahoo. And someone said, 'Twenty-five percent of people clicked on this button.' And someone said, 'Oh, so about one in four.' And everybody was like, 'Oh, one in four, that's so brilliant.'
"In the business world, people are scared of being funny, because they're concerned about being offensive. But when you're just being honest, you can't really go wrong," she says. "You're just saying what's happening--it's kind of hard to argue with reality. Often, you'll get a laugh because someone will see themselves or someone else in what you're saying.
"When people would share my articles, that was the main comment: 'Oh, this is so me' or 'This is so my boss,' " she says.
Just don't be offensive. While humor can be used to relate to people and build stronger relationships, it's important to avoid making fun of certain topics that will likely offend people and hurt your relationship with them. A simple rule of thumb: "Don't make fun of anyone whose basic identity, or background, or personal characteristics are involved in the joke," says Aaker. Follow this golden rule and you'll be fine.
Feb 5, 2021