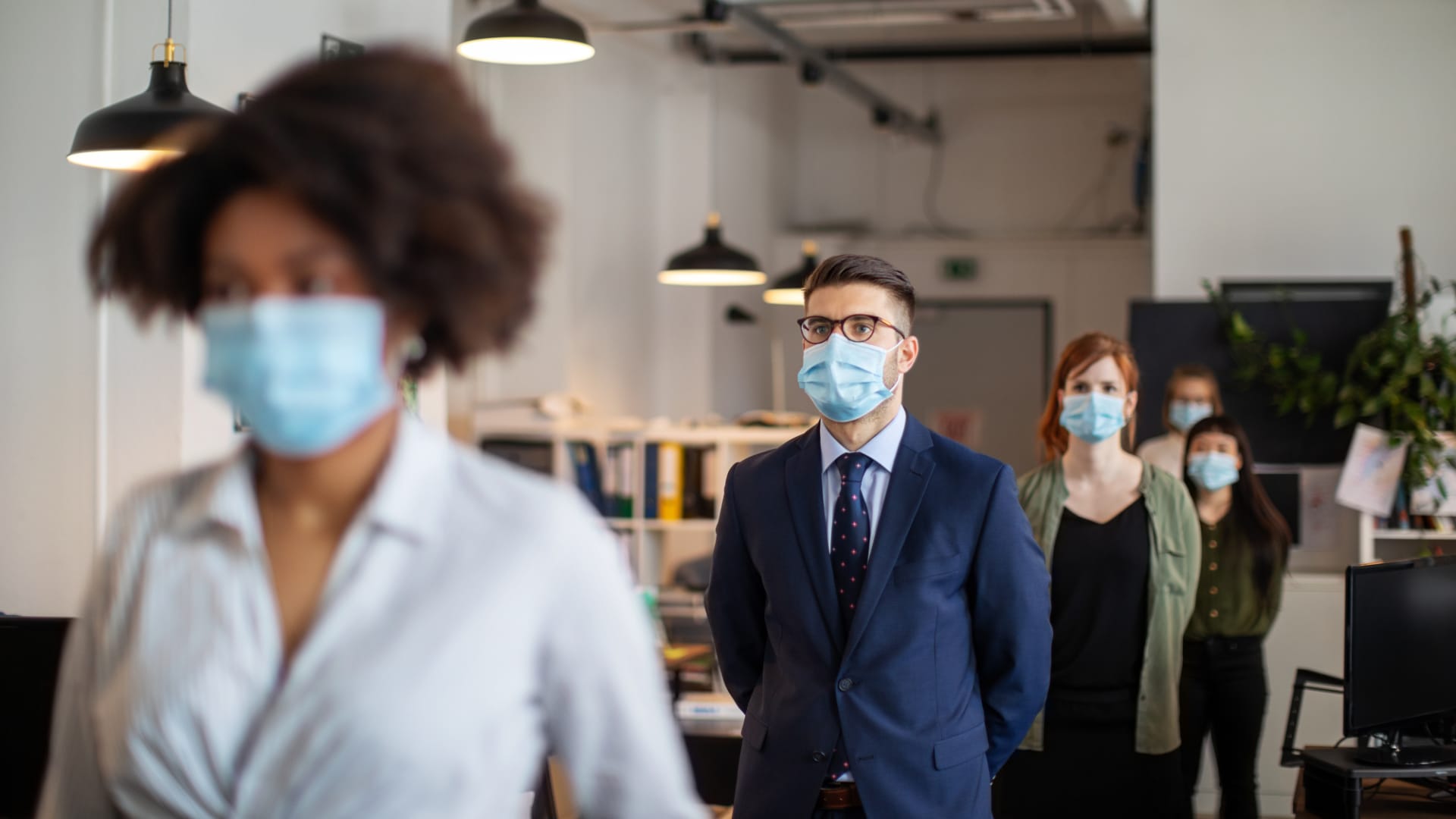 As Covid-19 cases spike in states across the U.S., many companies that started bringing people back to the workplace are now hitting the pause button. Other businesses are not there yet, but are wondering how to proceed in the coming weeks.
Sometimes, conflicting messages across cities, counties, and state lines can make it difficult for a company to assess next steps when it comes to reopening. It is important to remember that there are places in the world (Iceland and New Zealand, for example) that have managed to reopen large portions of their economy without seeing sharp increases in infection rates. It is possible to do this safely. But there are definitely issues for employers to think through in advance.
If you are in the process of returning employees to worksites, consider the following:
Situational awareness and reading between the lines
Stay abreast of what is happening on the ground where your workplaces are located. Monitor health department websites and social media posts from area health care systems and clinics, as well as the local news.
Look beyond Covid case counts in the community. Testing remains inconsistent in various parts of the country, so for more clarity, pay attention to indicators like Covid-related hospitalizations to understand the severity of illness in the community and the degree to which the health care system is overwhelmed.
Consider monitoring reports of outpatient influenza-like-illness (ILI) in the area (typically found on health department websites). This is the number of people showing up to their primary care doctor, urgent care, or emergency room complaining of flu-like illnesses. Because these symptoms are similar to Covid (and because flu viruses don't circulate much in the summer), the number of ILI visits in an area will give you an idea of how much Covid may be circulating there. If ILI visits start to rise steeply in a given community, chances are a spike in Covid cases and hospitalizations are right around the corner.
Monitor illness in your own workforce. Are more people reporting they have Covid-related symptoms or are higher percentages of people absent from work? Correlating this type of information with what you have gleaned from reports in the community can give you a sense of whether a Covid spike is coming your way. Prepare for this by pre-identifying concrete steps you might take, from ensuring greater physical distancing in the workplace to temporary reclosure, depending on levels of viral circulation.
Capitalize on the outdoors, as the weather allows
The main takeaway for businesses is this: Go outdoors where possible. Nearly every Covid-19 outbreak has had one factor in common: indoor transmission. In nearly all cases, there was either improper ventilation or a fair amount of talking, singing, or face-to-face contact. One recent study that examined reported Covid outbreaks globally found only a single outbreak that occurred in an outdoor environment. Conduct business functions and meetings outdoors when the weather permits. Have a customer waiting-area outdoors.
If outdoor functions are possible, consider investing in shade structures, heat lamps, or other equipment that may extend your use of the outdoors as the pandemic wears on, because it is unlikely to end anytime soon.
Invest in better ventilation
Increasing the amount of fresh air circulating inside a room can dilute the amount of virus within the space, and reduce the likelihood of Covid transmission. Initially, many companies invested in cleaning and disinfecting products, on the basis of concerns that the virus spreads through high-touch surfaces. While enhanced cleaning remains important, there is increasing evidence that virus particles in the air may play a greater role than initially suspected in indoor transmission.
Consider simple measures like keeping windows open, or look into HVAC upgrades to help improve the ventilation within your worksite. This is especially important to do before the onset of winter, when outdoor business activities will likely be limited.
Mandate masks
While employers can't mandate masks for whole cities, they can mandate their use within their own businesses, both among customers and employees. While there were initially mixed messages about mask use, now studies show that many infected people lack symptoms. Therefore, the CDC and other organizations began recommending widespread mask use. One recent study, examining infection trends around the globe, found that places where facemasks were mandated had greater reduction in infection rates than places where no mandate occurred. The authors showed a decrease in infection rates in New York City compared with the rest of the U.S. within days after the city issued a facemask order. They demonstrated similar findings in Italy.
Go slow
Do not rush toward a pre-pandemic means of conducting business; this would be a mistake and has led to the recent tidal wave of cases. Take a slow, stepwise approach. This doesn't just refer to employers -- but to governing bodies, too. If your community is seeing heavy viral transmission right now, your best bet may be to pause your reopening plans. Waiting until your community has a better control on infection rates will reduce the likelihood of false (and potentially costly) stops and starts.
If your community is not seeing heavy viral transmission, consider bringing back the minimum number of employees necessary for business operations. Then, consider waiting at least two incubation periods of the virus (about 28 days) to see if illness rates among employees and indicators in the community remain stable. If they do, then consider bringing back a larger percentage of the workforce. If they don't, consider what additional measures you should put in place, related to distancing, masks, ventilation, cleaning, etc. and wait another two incubation periods to see if those measures work. Be sure to keep high-risk employees at home, or offer them modified duties to mitigate risk.
Invest in virtual clinical resources
Prepare in advance for the possibility that health care resources are likely to get overwhelmed, and your employees may not have a place to get the in-person care they need if Covid cases rise. For employees with Covid-19 concerns, consider making virtual guidance available through telephone support lines, clinician chat services, or other digital methods. In many cases, this will help offload those with mild concerns from an overstretched health care system, and help those who are really ill get the health care they need.
For those employees who are having difficulty getting into their doctor for routine visits or regular medication refills, consider what telehealth options or mail-order/delivery pharmacy solutions you might offer. This also includes tele-psych or virtual behavioral health support options to help employees through this intense and difficult period.
Thinking through these considerations can help your company successfully navigate these turbulent times and operate successfully. Remember, reopening the economy won't work if people don't feel safe. That goes for both workers and customers. By prioritizing health and safety, you are prioritizing your business -- and hopefully preventing another lockdown.
Aug 6, 2020