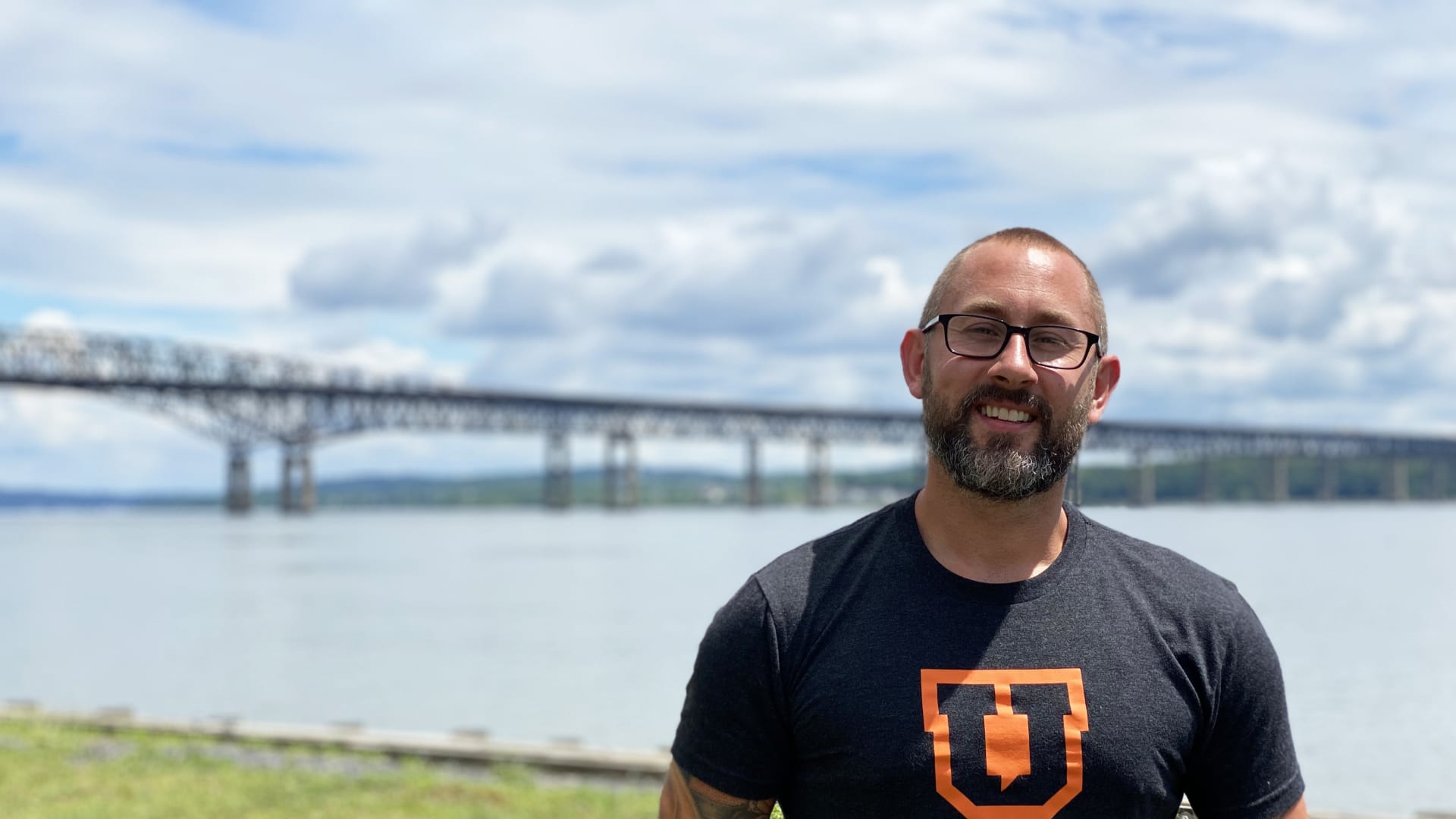 For years, Mike Doehla spent as many hours a day dreaming about his passion for fitness and nutrition as he did grinding away at his corporate day job. Then he did something about it. Today his diet-coaching company, Stronger U, has tens of thousands of clients around the world and hauled in more than $7 million in 2019 revenue, landing it at No. 567 on the Inc. 5000 with a three-year growth rate of 830 percent. The key to that impressive growth, says Doehla, is community--but not the social-media-marketing kind. Stronger U members are simply passionate advocates, just like their community's founder. --As told to Tom Foster
It all happened by accident.
I was a typical kid from a small town--Newburgh, New York--who wasn't really into anything. I graduated high school, went to community college, went to a job fair and got a job at a bank, and eventually transitioned to human resources. I was in my late 20s and trying to figure my stuff out. I didn't know what I wanted.
I did like fitness, and I started to think about every way I could turn it into a career. I thought about renting a box truck to drive equipment to people's houses and train them. That didn't seem financially responsible. So I converted my garage into a gym.
I went into debt buying really nice new stuff--barbells, dumbbells, kettlebells, rowing machines--but it was a cold little dirty garage, and I could only spend an hour or two a night training people. It didn't work. Nobody cared.
After about 13 months, I realized I wouldn't buy my own product. But by then I was spending a lot of time talking about nutrition on internet forums and Facebook. I had started digging into the really unbiased stuff, the textbooks and scientists rather than the fad stuff, and it was resonating with people. A couple asked me if I would help them with their nutrition, to work as their diet coach.
I thought, "I don't do this yet, but I will do this."
I did a nutrition talk at a local gym, and I think eight people showed up--eight people who became clients. They started getting results, and they told others. Other gyms saw what was happening and wanted those results for their members, too. Eight people turned into twelve, into 24, into 100.
For a year, I did that while keeping my full-time HR job for a home health company, until I got to the point where my monthly revenue from diet coaching was greater than my annual salary. Maybe I should have quit my job sooner, but I wasn't confident enough. I thought that if I had to make the nutrition business work, I would mess it up somehow. My girlfriend at the time, now my wife, pushed me to just do it. She said, "If it doesn't work, we will be fine." I get emotional just saying that.
I didn't realize how much focus I'd be able to put into it once I committed. I'd been hiding in the bathroom at work to take calls, sitting in the parking lot before and after work, getting home and working on the business.
We now have more than 32,000 clients in 50 countries. We have nutrition coaches all over the country. And it all happened by word of mouth.
Everybody says you have to spend money to make money, but we don't do that. We don't even have a dedicated marketing person. We just make sure we give clients a really good experience, and that creates walking billboards. They want to share what we have done for them.
Although we have done almost zero paid marketing, we are pretty calculated with our referral program, which gives members a free 12-week session for every five friends or family members they get to sign up.
There's no community with most diets. It's lonely. We have a super active community, and they end up acting as assistant coaches. That allows us to scale. If the community didn't exist, the coaches' workloads might triple and we'd have to charge an amount we don't want to charge. Maybe it's a question someone has about a certain item at Trader Joe's, or a certain workout people are doing. With a community of tens of thousands, there are so many things they know that we don't necessarily know.
Our biggest challenge now is technology. So much of what we do is about data. We ask people to track what they eat and check in with us. But until now, we haven't had a good tool for doing that. We spent two years and $100,000 developing an app and ended up scrapping all of it and restarting.
Most of my entrepreneurial knowledge is self-taught, and I started this with no business plan, no vision. Since day one, we have built a successful business by accident because we never thought about the money. We just helped people solve a real problem, a huge problem, that they had had most of their adult lives. It's the simplest thing.
EXPLORE MORE Inc. 5000 COMPANIES
Jan 5, 2021