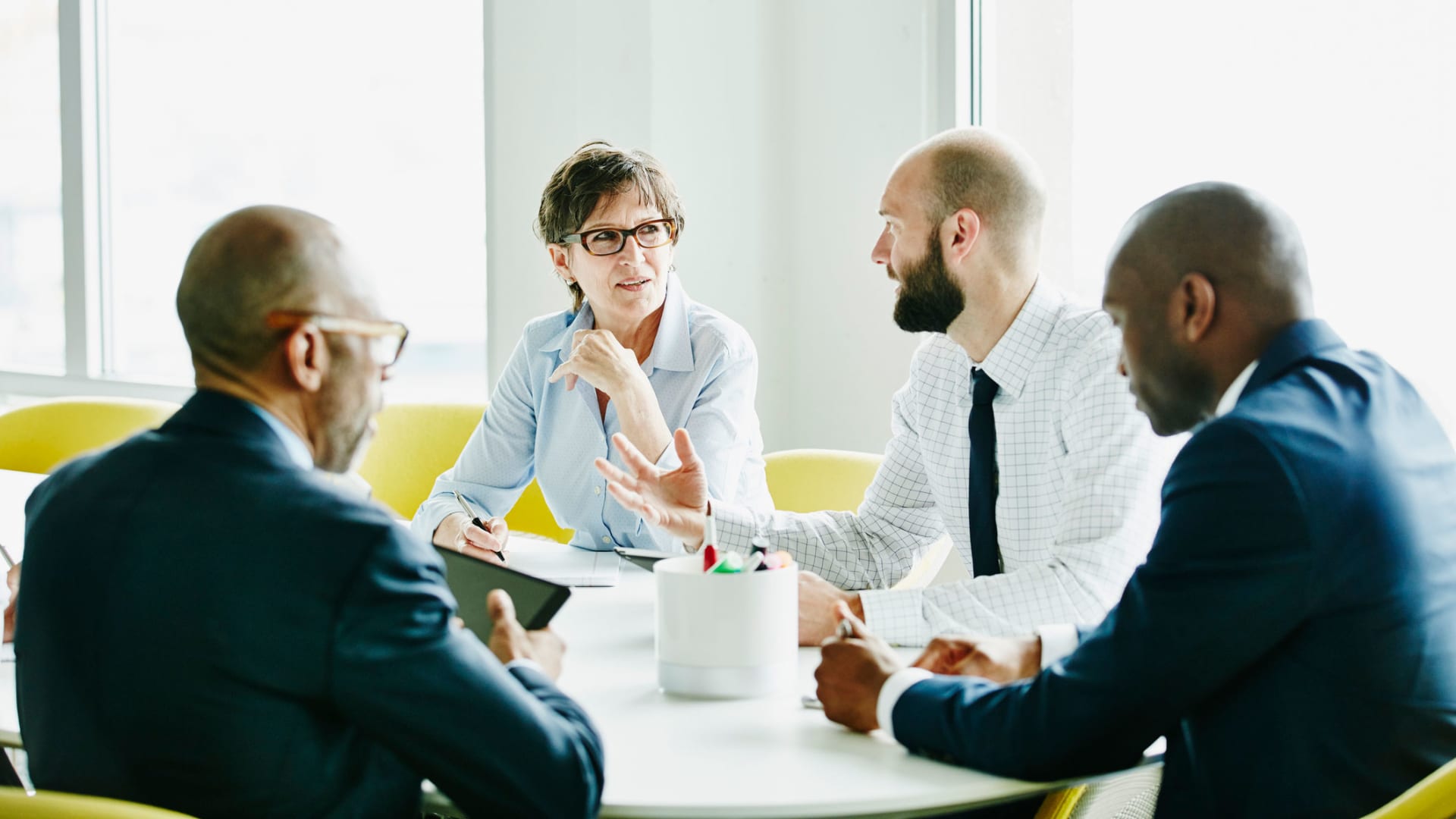 Brands, leaders, and institutions use industry-leading assets, such as charts, case studies, and reports to add oomph and back up claims in their B2B sales pitches, marketing decks, and thought leadership papers. When setting out to become a leading, trustworthy source of authority, it's crucial to avoid these mistakes:
Don't do these things
Clients pay me hefty sums to write thought leadership content for their brands. Often it's because their in-house writers are B2C-focused and lack experience in B2B leadership forums. As Tracey Velt, editorial director of Real Trends (and a client of mine) says, "We use thought leadership forums, contributors, branded charts, and graphs to help brokerage leaders see how margin compression impacts their business."
In general, the most common mistake is focusing on more than one audience, because addressing two audiences actually means talking to none.
After honing in on your target audience, the second pitfall brands fall victim to is differentiating audience type and tone properly. To do so, you'll have to distinguish it on two levels:
Macro: While it's true we're all human, and a B2P (business to people) tone is the most important thing in messaging, there's still a difference in tone between B2C (business to consumer) and B2B (business to business). Nailing that tone difference is key.

Micro: In B2B forums, additional segmentation is needed: differentiate between B2B employees and B2B leaders. This is hard, and where most brands fail.
These are the common mistakes brands commit with their thought leadership papers.
Your SEO doesn't respect your reader's intelligence
Without stuffing them with keywords, your H1, H2, and H3 (headlines) need to match your audience's search intent, but also respect its intelligence, especially in a leadership forum. A specific headline might work in your blog, but not in thought leadership papers.
Not taking your funnel steps into account
Your marketing and sales funnel will help shape your thought leadership content. Even if the forum is for leaders only, it's still a sales pitch. Anything written by your brand, in one way or another, is sales material; and understanding what stage of the marketing funnel is being viewed by prospects is paramount.
By focusing on your ICP (ideal customer persona) and target audience, you better eliminate NQLs (non-qualified leads). Then, your leads are generally segmented into two jars: warm leads, and cold leads.
For example, a thought leadership article can talk about the industry in general, its current problems and trends, hint at your solution, and then lead to your blog, case study, or white paper for further education. Then, from your blog, it will lead further down the funnel to a collection page (subscribe). Since it's B2B; maybe a hefty case study as an incentive (lead magnet) in exchange for the info.
Sharing micro details instead of talking about the bigger picture
Your CEO isn't a reporter or a blogger. Leaders don't talk about micro details, because they're done battling in the trenches. Now, they get paid for their decisions--leading war rooms, placing resources where and when they're needed, and navigating the ship through foggy seas and treacherous terrains.
For example, when writing thought leadership about the housing industry, and how you help homeowners tap into their home equity in creative ways, avoid small details, like different types of debts impacted by the increase in rates, like home renovation loans. Rather, talk about inflation and how the sharp increase in residential property values gave people access to new wealth.
Sharing news instead of telling a story
Writing without emotions is simply reporting. It's true--writing factual and linking sources is mundane. But it could be made more interesting by using unique words and analogies, and by creatively weaving it all together.
For example, reporting how rising rates "hurt" homeowners without fixed-rate mortgages is told by every newspaper in existence right now. Saying how homeowners feel the "noose tightening" paints a vivid image that carries a memorable emotional charge. Storytelling is an art, and it should be perfected in leadership forums because grabbing the attention of leaders is excruciating.
Your legal team slows your creative team
Lawyers be lawyers; their job is to protect you. They will mitigate the risk margin in any way possible, even at the cost of creativity or softening your leader's tone. They might say your metaphors are a bit outlandish, promising something that may result in lawsuits, or that your "tightening the noose" analogy is violent, even if you never incite violence. Your creative team should listen carefully to concerns, and decide what risks are acceptable in service of telling the best story.
Apr 28, 2022