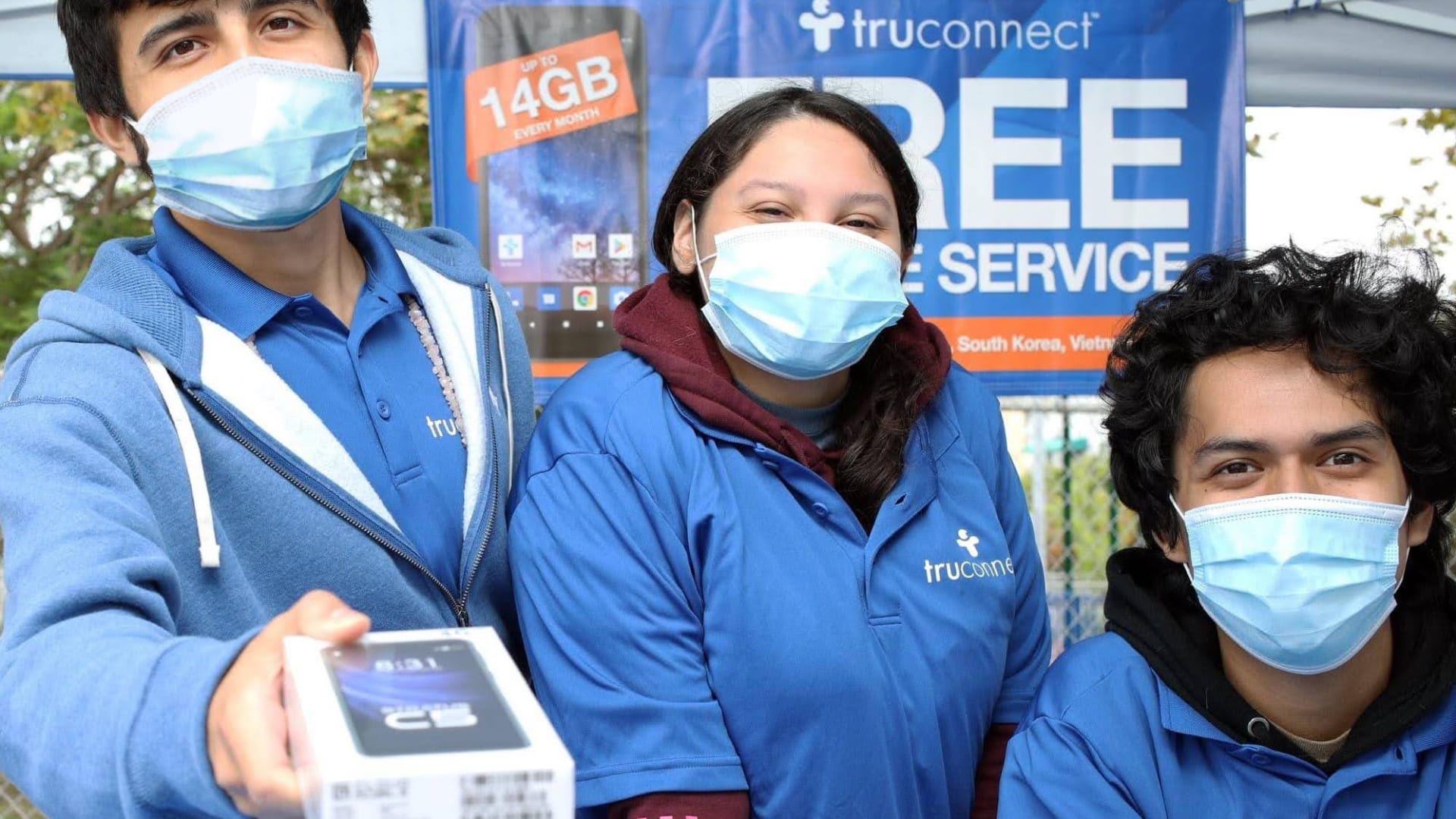 The COVID-19 pandemic exposed the country's digital divide, leaving low-income students, unemployed workers, and families at a painful disadvantage. Lack of connectivity made virtual learning, job hunting, and telemedicine difficult. To Matthew and Nathan Johnson, co-CEOs of TruConnect, this divide was old news rising to a front-page crisis. When the brothers co-founded TruConnect in 2010, self-funding the company, their mission was to help bridge the gap for those without access to modern telecommunications and broadband. Their solution? Offer wireless service and free mobile devices to qualifying low-income consumers via Lifeline, the federal program established during President Ronald Reagan's administration, along with budget-conscious, pre-paid plans.
POWER THE CUSTOMER EXPERIENCE WITH TECHNOLOGY
TruConnect relies on industry-leading technology and efficient operations to deliver high-touch service to its customers. As a mobile virtual network operator (MVNO), the company buys network access from a Tier-1 wireless carrier. "What sets our company apart is our significant investments in optimizing the business and customer experience. This industry traditionally falls short on user experience, innovation, logistics, and supply chain management," Matthew says.
TruConnect invests in information technology infrastructure and artificial intelligence to meet its goals for customer experience, expansion, and positive social impact. By modernizing its billing platform and overhauling its customer onboarding journey, the company is poised for sustainable growth and market changes "Our investments improved the speed at which we can roll out services to customers," Nathan says.
DELIVER MORE VALUE FOR CUSTOMERS
Some states offer funding for free phones with subsidized voice and data services, and "some competitors offer refurbished phones to cut costs," Nathan adds. TruConnect's model provides more customer value by custom designing and manufacturing its own 4G LTE-capable smartphones, as well its proprietary software to enhance the customer experience.
TruConnect also includes solutions in its service like international calling and a Wi-Fi hotspot locator, that enables subscribers to conserve their data by accessing available secure Wi-Fi networks. TruConnect third-party applications connect subscribers to job boards, food banks, government benefits, and telehealth providers. "We give our subscribers access to services that help them find better jobs, improve their lives, and get back on their feet," Matthew says.
TruConnect employs a small but highly qualified and remarkably productive team, Nathan says. "TruConnect's people are the heart and DNA of its brand and mission," he says. "We bring together good people who want to make an impact. Together, we deliver access to more data and better services, making people's lives easier."
Nov 9, 2021