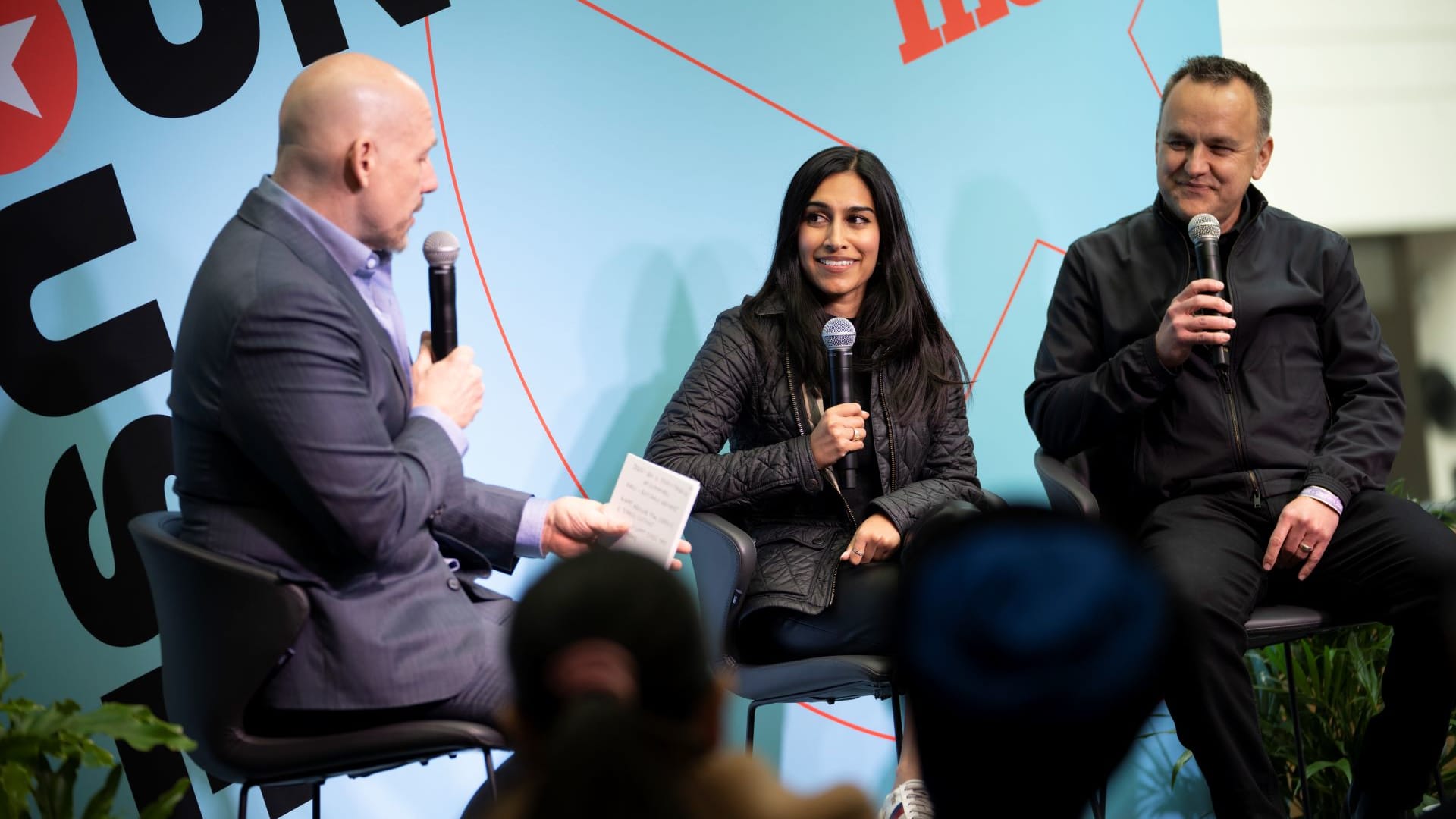 Along with the perennial recruitment and retention challenges small and midsize businesses (SMBs) have always faced, the pandemic brought new challenges. To compete, companies must maximize employee performance in today's rapidly changing hybrid workplace-- and prevent burnout, as well. The ingredients to do so include transparency, strong cultures, and flexibility,
In a recent Inc.-sponsored panel at SXSW 2022, two experts shared their views on how to do so. Jason McCann, CEO and co-founder of workplace innovation company Vari, which designs, manufactures, and installs flexible office furniture, said that no matter how fluid workplace environments become, companies still need to hit their goals.
Vari's approach to doing so combines clarity in the team's communication about goals, metrics, and key performance indictors (KPIs) to reach its goals. Because the company's mission is to "elevate people, cultures, and communities," McCann says it's important that Vari embody the very elements it is trying to help other companies achieve.
"It lets us really lean on the entire team to figure out how we are going to get there together," McCann said. "It's not every idea rolling down from the mountaintop, it's a bottom-up approach"
Redefining corporate culture
Kirin Sinha, CEO and founder of Illumix, a tech and media company that empowers the creation of augmented reality (AR)-first experiences, says the shift to remote work forced her to rethink her belief that an in-person environment was the only way to achieve the kind of creativity and shared ideas that drive Illumix's success. As a result, she is redefining Silicon Valley's pre-pandemic conceptualization of culture, which is typically built around events, perks, and the intangibles that come with being in the same space. Initial attempts at recreating that shared energy through Zoom events and collaboration sessions were a bust, so she took a from-the-an onsite-centric approach with her leadership team.
Illumix's goal is to be "the portal to the metaverse" for brands and have a purpose in achieving that goal. "When [employees] understand how their work matters, it creates a true connection to the company," Sinha said. They also focused on increasing visibility into both the company's progress and that of individual employees.
Employees now feel a stronger sense of connection to what the company is doing than ever before, Sinha said. "We have seen a huge uptick in employee engagement and happiness since going remote and redefining our culture in this way."
Commitment to core values
Hiring people who are committed to the company's core values is an important part of building a culture where everyone is marching toward a common goal, McCann said. Maintaining that focus can be more challenging in remote work situations. "The energy and the organic opportunities for connection that come with in-person interaction just aren't there," he said. So, the Vari team continued to find ways to connect safely in-person to have those collaborative moments. During the pandemic, the company hired 100 people and brought a million square feet of office space online.
Giving employees a voice in what happens in the business is one element in fostering a collaborative culture. Flexibility is another. At Illumix, giving employees more flexibility meant creating a more autonomous structure and giving team members greater ownership and decision-making power. The new culture helps alleviate the intense stress and high burnout rates common in its industry.
Sinha was surprised by how few issues resulted from this approach, and she credits its success to the new cultural norms Illumix has adopted. When employees feel heard and cared about, it has a positive impact on their engagement, performance, and productivity, she said.
Choosing the right tools is important to support greater employee flexibility. "For us, it's about understanding where each tool is most valuable," Sinha said. Illumix uses different tools for collaboration, synchronous communication, asynchronous decision-making, and random conversations.
Leaning into change
Vari benefitted from having a headquarters that served as a living laboratory where thcy could study the impact of flexibility on the workplace. "We are trying to craft what will be the workspaces of the future, whether you are working from home, from another remote location, co-working, or anything else," McCann said. "Where you work and how your teams work are going to change, but it's always going to be flexible."
Flexibility is here to stay, and business leaders must embrace it and learn from it, McCann added. "Every organization is going to continue to find its own DNA as it evolves and grows. As leaders, we have to lean into these changes, and continue to solve the riddles with our teams."

Apr 21, 2022