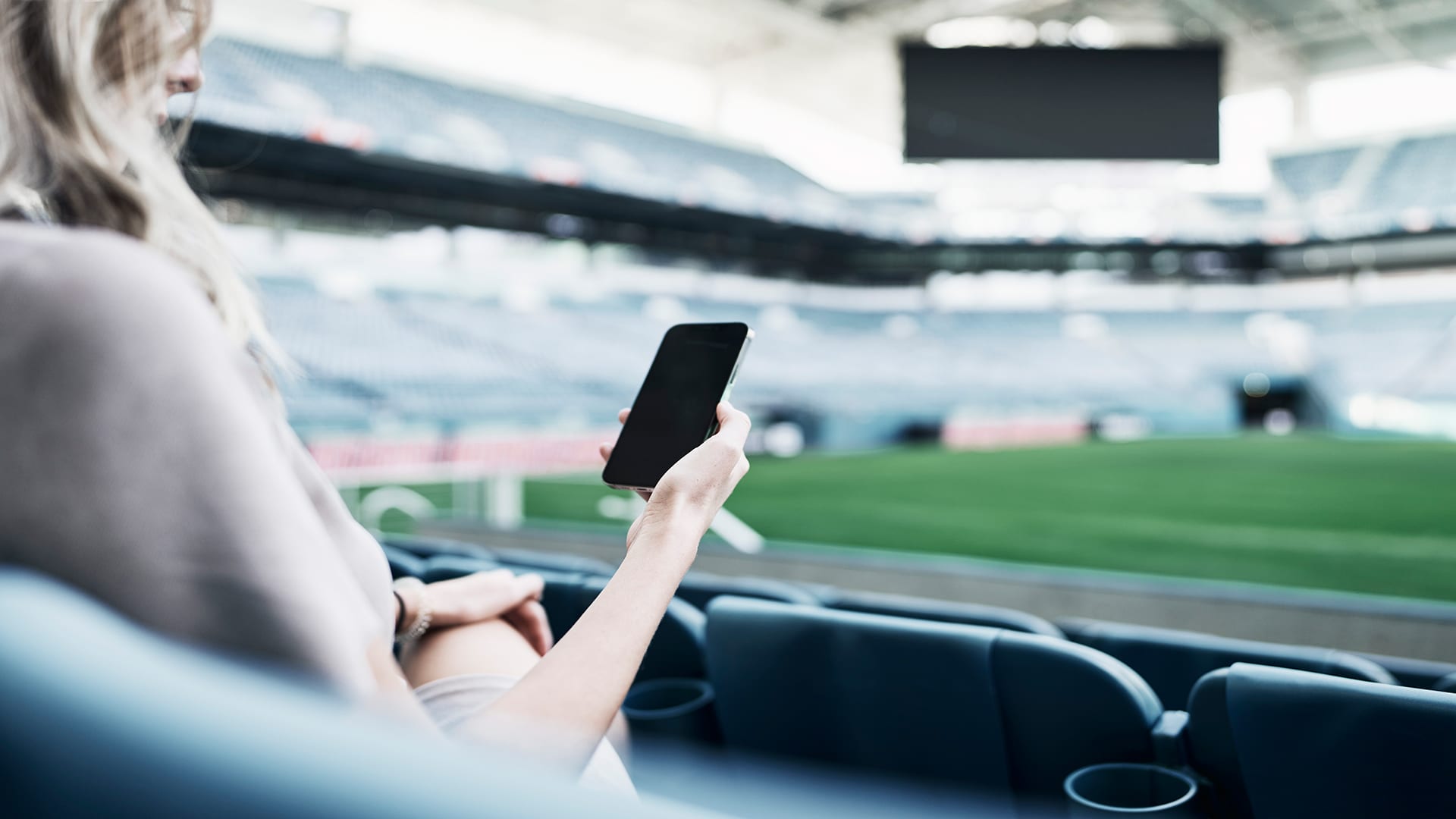 Technological advances touch all aspects of how people live, work, and play, and the impact is especially pronounced in media and entertainment (M&E). Consumers have on-demand access to video and audio entertainment through multiple devices. Verizon data shows that streaming consumption increased 21 percent over the past 12 months. Other research suggests this trend will continue: The global streaming market is projected to maintain a compound annual growth rate of more than 12 percent through 2027. Technologies like virtual reality (VR) and augmented reality (AR) make video games more immersive--for example, they allow players to physically manipulate virtual objects. AR and VR also support holographic imaging, which will make it possible for people to experience live events as if they were physically present at the venue, even when they are thousands of miles away.
The next generation of M&E, with its increasing embrace of digital transformation techniques coupled with a more web-centric delivery platform and greater reliance on wireless technologies for access, is beginning to face a number of challenges. These include a need for secure and scalable data processing capacity that needs to be located much closer to the end-devices and their users over high-capacity data channels. Verizon 5G Edge with AWS Wavelength, the first mobile edge computing (MEC) platform combining Verizon 5G Ultra Wideband's low latency and high bandwidth with Amazon Web Services (AWS) Wavelength, was created to meet these challenges. Verizon 5G Edge with AWS Wavelength brings the computing resources needed for emerging M&E applications right to the edge of the network to enable new and immersive experiences.
For example, YBVR, a technology startup building a next-generation virtual reality (VR) video distribution platform, is testing how it can utilize Verizon 5G Ultra Wideband and AWS Wavelength to stream live 8K Ultra HD (UHD) video to sports fans and concertgoers, allowing simultaneous users to choose various camera views with ultra-low latency.
"Video quality in 360° immersive videos is critical," says Sebastián Amengual, YBVR's co-founder and chief technology officer. Providing that level of quality requires a massive amount of bandwidth to support uplinks of hundreds of megabits per second. "With 5G and MEC, fans should be able to enjoy 8K live streams on mobile and XR (extended reality) devices in real time and have their own, personalized watching experience, which was not possible before," he says.
Old Business Models No Longer Work
Multichannel video programming distributors (MVPDs), such as cable and satellite dish companies, have massive investments in the infrastructure they use to deliver content into people's homes through set-top boxes at a time when more and more viewers are embracing streaming services. Not surprisingly, 50 percent of industry executives surveyed for an EY report on 2021 M&E trends said they can no longer rely on traditional business models to drive future growth. A particular challenge MVPDs face is finding ways to reach the growing population of streamers while continuing to serve their traditional audiences, who typically subscribe to cable TV bundled with internet and/or telephone service. Making some content available to streamers allows MVPDs to reach new viewers while still serving their traditional audience and continuing to generate return on their existing infrastructure.
MVPDs may also reduce costs and increase efficiency by shifting the work of creating and distributing content, which is currently done onsite and relies on hard-wired networks, to an internet-based environment, where those doing the work can be located anywhere. 5G and MEC enable traditional broadcasters to move much of their workload to the cloud. Then they can use the internet to distribute the same piece of content to traditional set-top boxes or stream it through a content delivery network (CDN) or OTT device.
Unleashing Creativity
The combination of 5G and edge computing is also enabling entrepreneurs to forge new approaches in areas such as sports broadcasting and customer experience in entertainment venues.
DDSports, for example, is using 5G and MEC to test ShotTracker, its sensor-based technology that tracks unique and autonomous basketball stats and analysis and delivers them to teams, broadcasters, and fans in real time. "In sports, seconds matter--it can be the difference between winning and losing," says Davyeon Ross, the company's co-founder and president. "That's why we are excited about the potential of ultra-low latency provided by Verizon 5G Edge and AWS Wavelength. It unlocks unprecedented speeds and data access that will revolutionize how our data is consumed."
CrowdVision America is pursuing a sensor-based crowd analytics solution for arenas and other large venues that will enhance the attendee experience and public safety at concerts and sporting events by making it easier to find the least-crowded entry points and fastest-moving queues at concession stands, rest rooms, and other potential bottlenecks. It envisions 5G and MEC as a solution to its biggest challenge: the vast infrastructure expenditures otherwise required. The company is testing how Verizon 5G Edge with AWS Wavelength can provide the throughput and low latency needed to detect pedestrian movements via video or Light Detection and Ranging (LiDAR) and artificial intelligence to provide the live data needed to deliver these benefits. "By working with Verizon and AWS, we can now extend our analytics solution to places never before accessible," says CrowdVision president Sam Kamel.
Aug 31, 2021