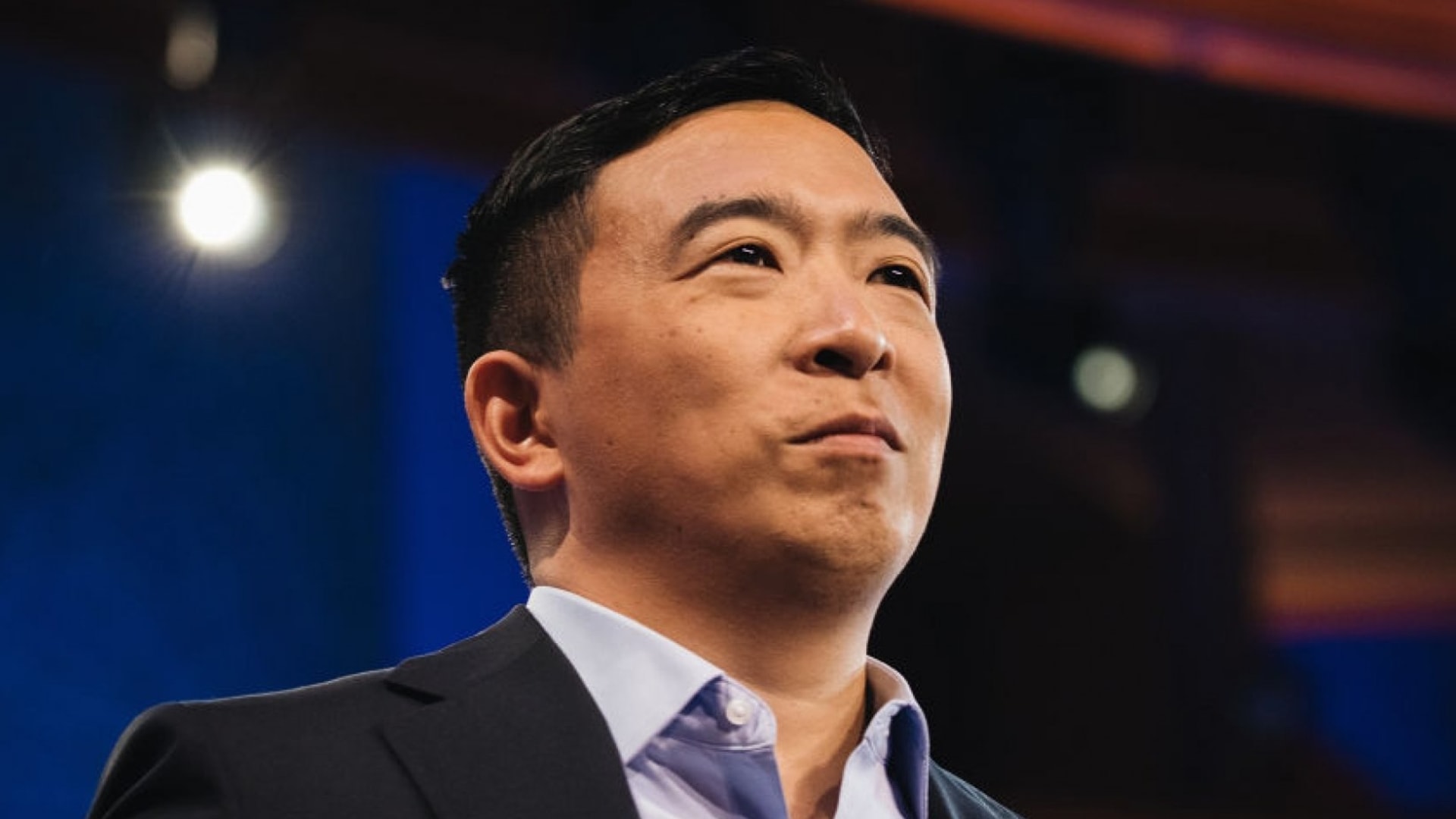 That's why it was time to talk with Andrew Yang -- to get his perspective on what the nation should do, regardless of the election outcome. Either way, entrepreneurship will have to be at the top of the federal agenda. Our nation can't take entrepreneurs for granted in 2021. We need to instead elevate entrepreneurship as a community priority in every neighborhood, town, city, and state across the nation.
In our conversation, Andrew emphasized, "It's hard to overstate the damage that is being done right now [by the pandemic] in small-business ownership and entrepreneurship. And those mom-and-pop businesses are the main employers in most communities. They're the source of most American jobs."
He explained to me the public policy approach he recommends: "There are so many things we would need to do if we were going to give small-business owners and entrepreneurs a real foothold moving forward. Certainly, cash relief would be my first move, because you'd help families stay afloat, but that money would flow right into local businesses for groceries and car repairs and daycare and the like. But that would just be the beginning. We should be doing more to enable businesses to reopen on an individual level and recognize that in many cases a credit line is not the right solution. ... If you give me a credit line, and I owe you instead of them, that maybe doesn't make it possible for me to reopen ... "
He continued, "The rejuvenation of these businesses is going to take really significant and dramatic measures in many cases, but we are already doing dramatic things for the airlines and the biggest companies. We should be trying to do everything we can for the small businesses that can comprise the majority of employers."
He summarized: "So cash relief to citizens would be number one, and then number two would be a targeted relief program for small-business owners that would include, in many cases, forgiveness and grants in addition to credit lines and loans."
Big businesses, like airlines and large financial institutions, get outsize attention in the news, while new and small businesses actually make the heart of every community. It is those small businesses -- starting and growing -- on which the future of our communities and, therefore, our nation depends. Entrepreneurship is the vaccine for reviving America's economy.
Andrew talked about entrepreneurship in a broad sense: "To me, entrepreneurship is about solving problems. And we think about it very often just in the context of high-growth businesses. But if I start a nonprofit to address a need in my community, that's entrepreneurship. If I create a campaign around an issue or to help raise awareness about something, then that's entrepreneurship. There are different forms of entrepreneurship that we need more of. It's one reason why I'm so passionate about trying to put resources in people's hands: because you can't necessarily prescribe what forms of entrepreneurship you want to see."
He continued, "People are going to take on different challenges, and we have to give people a chance to rebuild in ways that would benefit them and their families and their communities. To me, entrepreneurship is about allowing people the ability to actually build the thing that they know that the world -- or their community -- needs. And that's unfortunately going to be much more difficult for just about everyone in this environment, but it's exactly what we need more of right now."
To drive recovery, America's communities need stronger entrepreneurship, and entrepreneurs need stronger support from government at all levels to remove barriers in their way. You can read the verbatim transcript of my conversation with Andrew Yang here. I hope it's a conversation that is shared, discussed, and continued in this election season and beyond.
Oct 15, 2020