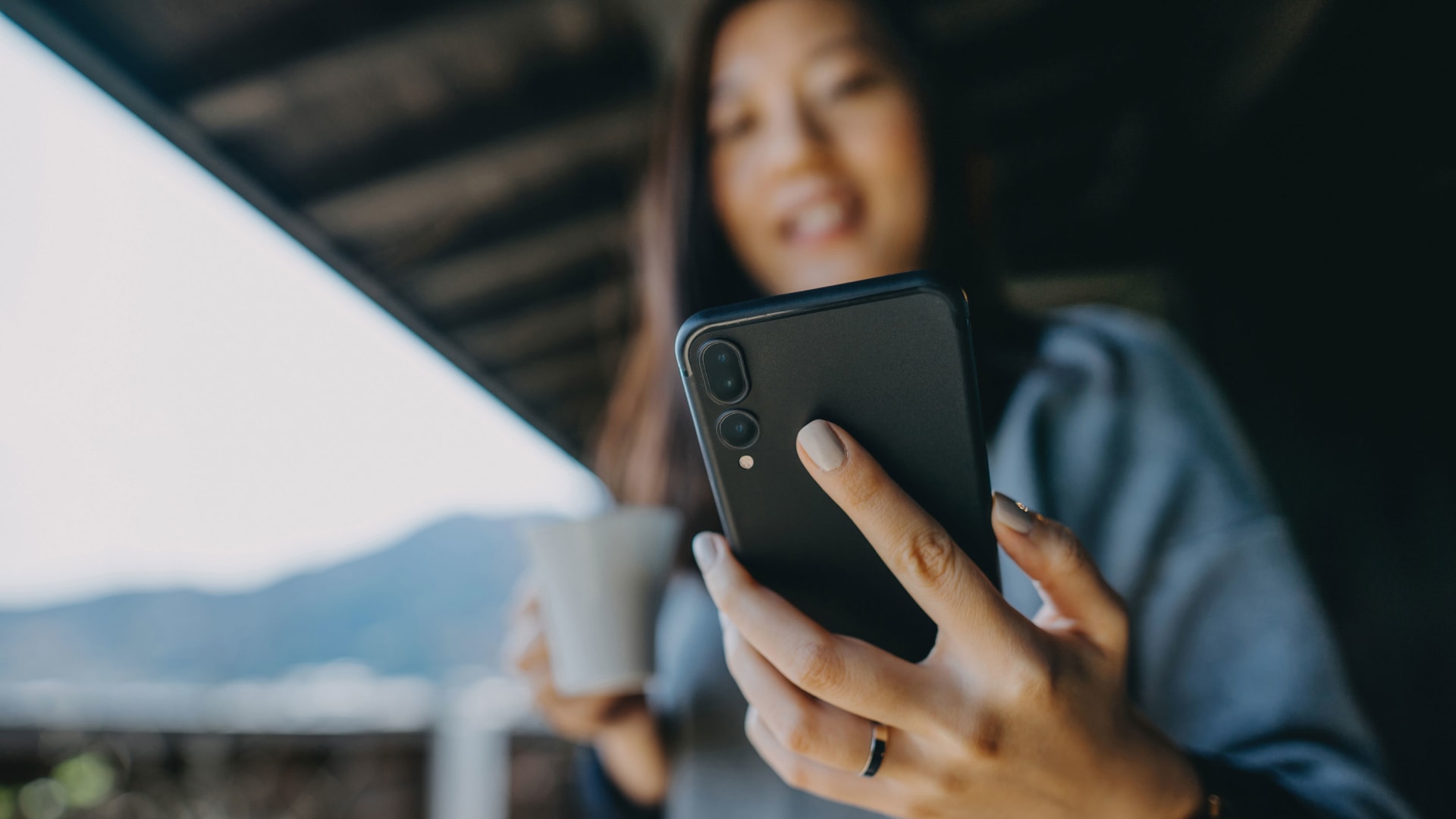 For years, social media has been dominated by aesthetics: think perfectly sculpted hairdos, floral arrangements and houseplants--lots of houseplants. However, younger consumers are eschewing the filter--looking instead for more realistic vistas. The trend is, in part, why new social media app, BeReal, has become popular. The unfiltered-photo app is currently the top free iPhone app in the U.S. App Store and has reportedly been installed at least 20 million times.
Founded by former GoPro employees Alexis Barreyat and Kévin Perreau in December 2019, BeReal asks users to post an unedited photo once per day with a phone's front and back cameras after receiving a push notification. Upon receiving the alert, the user has up to two minutes to share what they're up to and can see the photos their friends posted.
"Since the photo is being posted in real-time, no one is editing these moments in a way that romanticizes them or produces a picture-perfect piece of content," says Sierra Moore, creative director at Los Angeles-based creator marketing agency Open Influence. "This helps connect the Gen Z audience by creating a truly authentic, inclusive, and relatable experience for all who join."
Here's how your business can use BeReal and other social media platforms to broadcast a more authentic vibe.
Stop trying to mimic other brands.
BeReal app promises that it "won't make you famous." On the product description page, it says that "If you want to become an influencer you can stay on TikTok and Instagram. BeReal doesn't care if you have millions of followers or if you're verified on other platforms."
Given that this would seem counterintuitive for business, you might think to gloss over the app altogether. But that's precisely why you should engage, says Mark Beal, an assistant professor at the School of Communication and Information at Rutgers University. "Instead of pretending to be like other brands or employers that are popular with Gen-Z, be honest, authentic, and leverage the characteristics and qualities that make your organization unique."
Get creative with your messaging.
Even though BeReal explicitly prohibits using the app for ads according to its terms, brands are finding creative ways to engage with Gen Z audience with implicit marketing, a non-abrasive way to target ads without creeping out customers.
In May of this year, Chipotle posted to BeReal a photo of a takeout bag with a reusable promo code scrawled on it. The promo code allowed the first 100 people get a free entree. The campaign was well-received as all 100 of the codes were gone in approximately 30 minutes, according to Morning Brew, which was the first to report on the offering.
Join the conversation.
Even if your brand doesn't have a BeReal account, it may be worth interacting with the trending tags on social media more generally. Several brands have successfully interacted with BeReal's "It's time to BeReal" notification, the two-minute countdown to take and post a photo each day. In July of this year, the official Teletubbies Twitter account, for instance, has interacted with this line using meme photos from the show. The post received a decent 2,543 likes and 361 retweets. Even BeReal itself has taken to Twitter to "complain" that the amount of BeReal memes is crashing its servers, presumably due to increased awareness and usage.
Sep 8, 2022