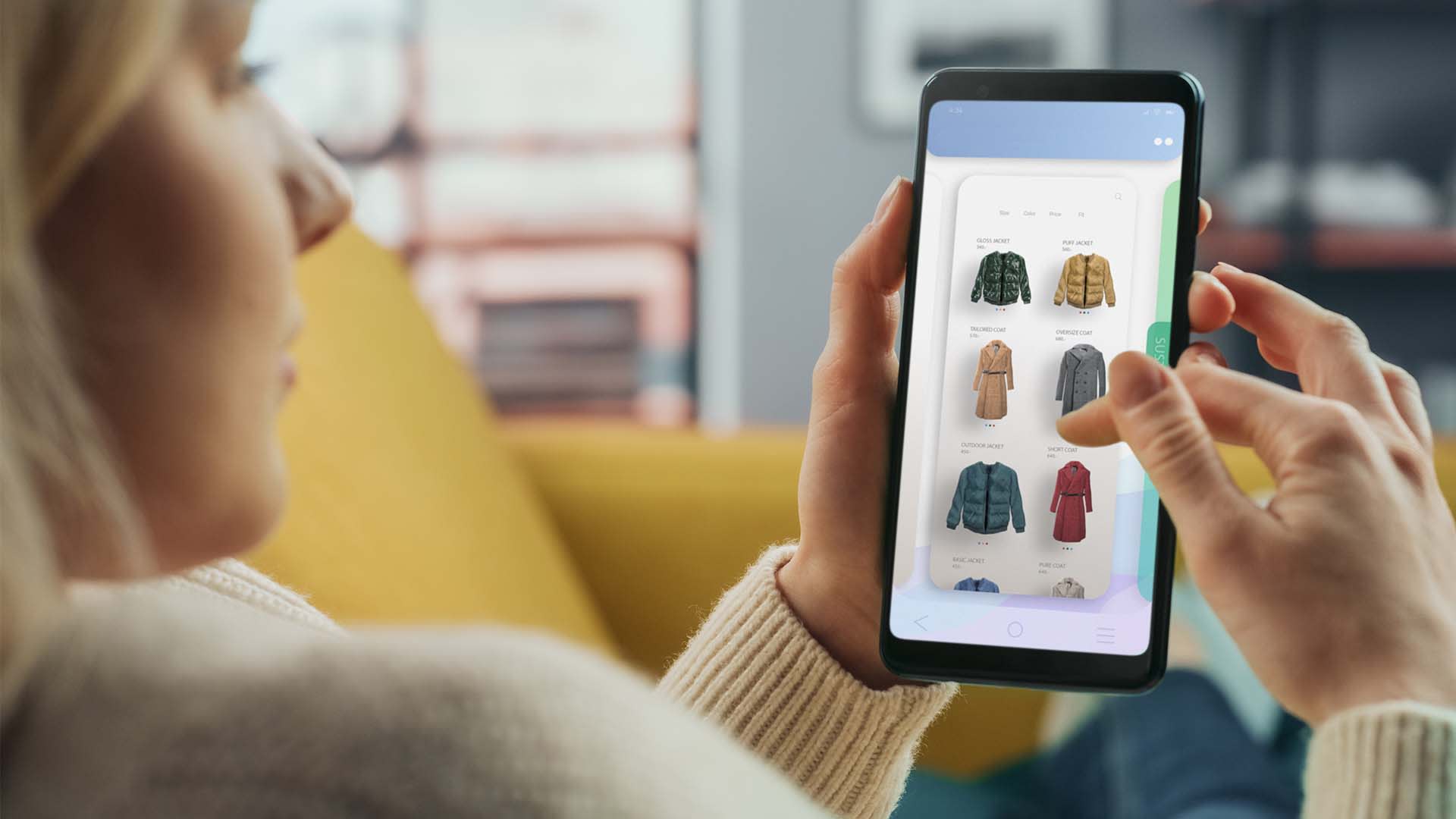 If it's been a while since you've checked out Pinterest, you might want to reconsider unpinning it.
The San Francisco-based image-sharing platform has been making inroads into social commerce that might deserve your attention. To wit, Pinterest last Thursday announced its acquisition of The Yes, the San Francisco-based A.I.-powered shopping platform for fashion brands. The tie-up is expected to bring more interactive sales opportunities to retailers using Pinterest. And that could lead to more customers flocking to the app shopping for cool trends.
A.I.-powered shopping is not new. However, with the pandemic-fueled e-commerce boom, the competition is growing ever more fierce--which makes standing out all the more necessary. As a result, consumers may be looking for ways to make the shopping experience more streamlined.​ Enter A.I.-powered shopping, with the promise of fully automated self-service and highly personalized shopping experiences.
"Using intelligent, real-time learning, the recommendation algorithms get smarter over time as they learn more about the individual--similar to how music apps like Pandora or Spotify understand your tastes and preferences depending on the feedback they receive," Julie Bornstein, the co-founder and CEO of THE YES tells Inc.
Bornstein adds that A.I.-powered shopping is poised to become the future of commerce five to 10 years from now. "Over the next few years, we will see more and more retailers and brands invest in A.I. as they can all benefit from high-signal data from their customers," she says.
Here's what you need to know now to stay ahead of the curve:
1. Get familiar with these A.I. tools
To get started, explore these online resources and platforms to get a sense of how A.I. can help your business grow in the long term.
If you want to develop a customer-centric experience through advanced image and video recognition, the New York City-based tech startup Clarifai helps businesses use machine learning and deep neural networks to identify and analyze images and videos. The tools can be useful for improving ranking search results, increasing conversions with similar product recommendations, and personalizing product recommendations.
If you are looking for a platform to analyze your customers' interaction data, like email newsletter subscription and online chatbot conversations, NYC-based marketing technology company Zeta Global may be for you. The company says it can support brands by suggesting audience segmentations that leverage the service's more than 235 million consumer identities--including demographic, location, behavioral, and transactional signals.
2. Expect a warm welcome
Your customers are likely already using A.I.-powered online shopping. According to 5WPR's 2022 Consumer Culture Report, which looks into consumers' consumption trends, more than half of consumers between the ages of 16 and 44 report using A.I. when online shopping. While half of consumers polled said they use interactive chats, 43 percent indulge in voice search, and 37 percent turn to reverse image search. The last tool allows for a consumer to search for a product using a photo instead of typing in keywords in the search bar.
"For years, consumer industries have been saying that artificial intelligence is the future, and now we're seeing younger consumers seeking out and utilizing these offerings at an increasingly fast pace," says 5WPR co-CEO Dara A. Busch. So, expect open minds.
3. Consider offline applications
A.I.-powered shopping is not only for online stores. A 2021 report that looks into the future of shopping, by Santa Clara-based A.I.-powered retail solutions company AiFi, shows that brands can use A.I. to collect data on a shopper's path through a physical store, logging which items they pick up, replace, move, or add to a cart, the overall time they spend inside, and which checkout and payment options they choose. In this way, A.I. can improve customer service and offer more personalized guidance.
"Seamless integration into e-commerce is only the beginning of how consumer-facing companies will be utilizing emerging A.I. technologies. We can also expect to see brick-and-mortar shops incorporating A.I. in their stores as a way to draw consumers away from the online experience and in through their physical doors," says Busch.
Jun 8, 2022