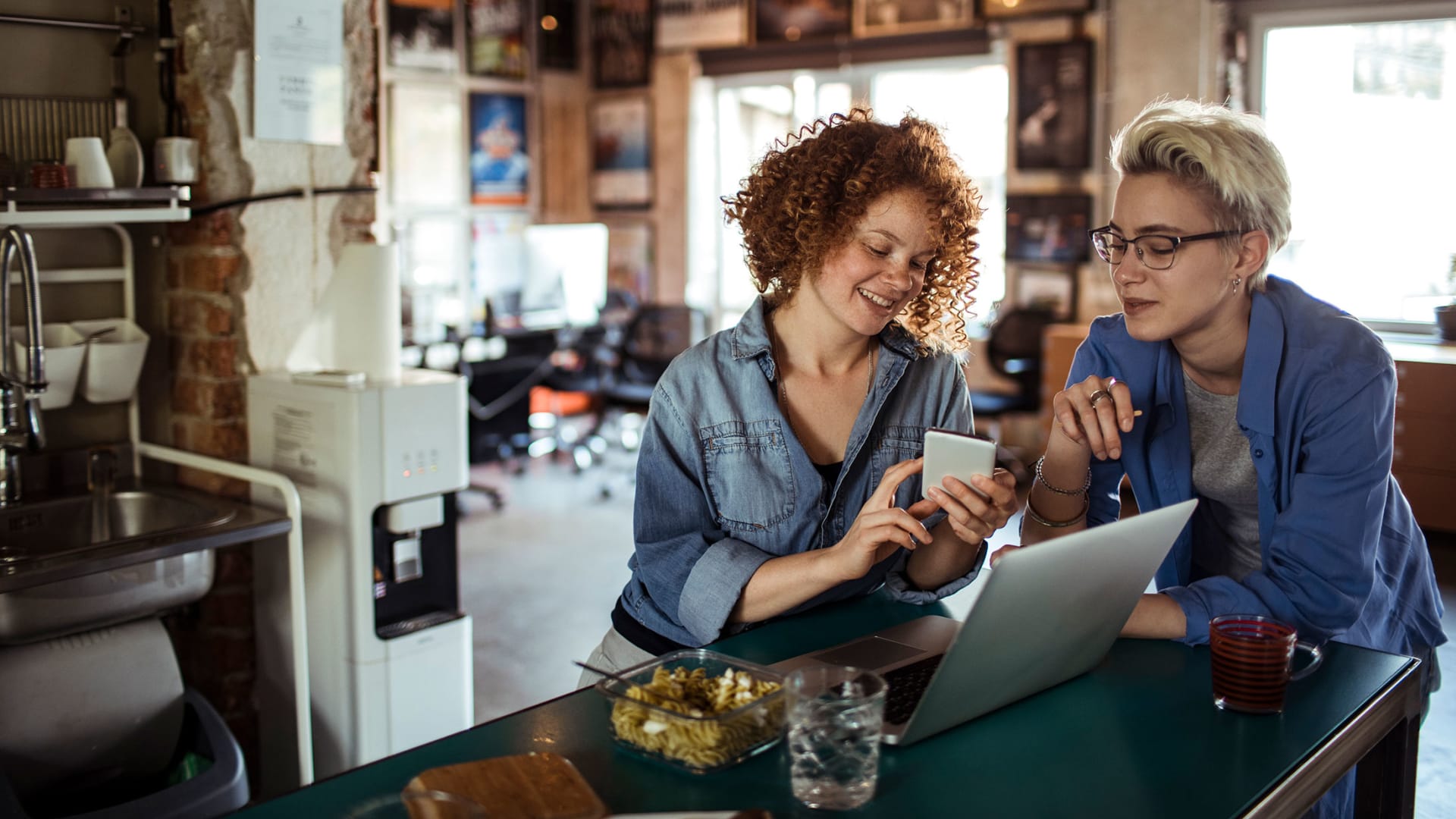 More than two years into the pandemic, the remote working schedule endures. In spring 2022, 58 percent of American employees reported having the opportunity to work from home at least one day a week, as per management consulting firm McKinsey's survey of 25,000 American employees. Though plenty of employees enjoy the flexibility of the virtual setting, LGBTQ+ workers say they feel less supported in the remote working environment.
A recent survey shows that 33 percent of LGBTQ+ employees have experienced non-inclusive behaviors such as unwanted comments of a sexual nature and being excluded socially in both the office and remote-work environments, according to a Deloitte global survey conducted in February of more than 600 LGBTQ+ employees. The report shows that 20 percent of LGBTQ+ employees have only experienced non-inclusive behaviors in a virtual setting.
It's also isolating. "Working in a remote environment can cause a sense of disconnect, which in my experience, is at the very core of the LGBTQ+ struggle," says Robert Petrarca, the co-founder and CEO of Los Angeles-based cookie brand Maxine's Heavenly, and a member of the LGBTQ+ community.
Here's how to create a more inclusive virtual workplace for LGBTQ+ employees:
Gestures go a long way
Your home office may be a great space to signal inclusion. Sarah Reynolds, CMO of digital talent firm Udacity in Emeryville, California, who prefers the pronoun "they," tells Inc. that they'd encourage their colleagues to fly a small rainbow flag in the Zoom-call background to broadcast safe conditions to discuss LGBTQ+ concerns.
Share your pronouns online
Reynolds adds that business leaders should take an extra step to encourage employees of all levels to share their pronouns on Slack and Zoom if they feel comfortable doing so. By providing tutorials on how to change videoconference display names to include pronouns, employees will feel more comfortable being their authentic selves at work.
"As a nonbinary person, when I hear someone volunteering their pronouns when they introduce themself, or when I see them in an email signature, I instantly know that this person is someone with whom I can feel comfortable being myself, and who understands the importance of identity and inclusion," says Reynolds.
Eliminate bias in benefits programs
As the LGBTQ+ community navigates through family planning, it will find many traditional benefits programs have bias at their core, says Sarahjane Sacchetti, CEO of San Francisco-based family benefits platform Cleo. Sacchetti suggests companies avoid using the "one size fits all" approach when offering benefit programs for LGBTQ+ employees. She says they should not be left out of traditional family leave, women's health benefits, and child care support.
"LGBTQ+ parents should feel included with surrogacy, adoption support at the same level as an employee navigating a pregnancy journey," she says.
Aug 15, 2022