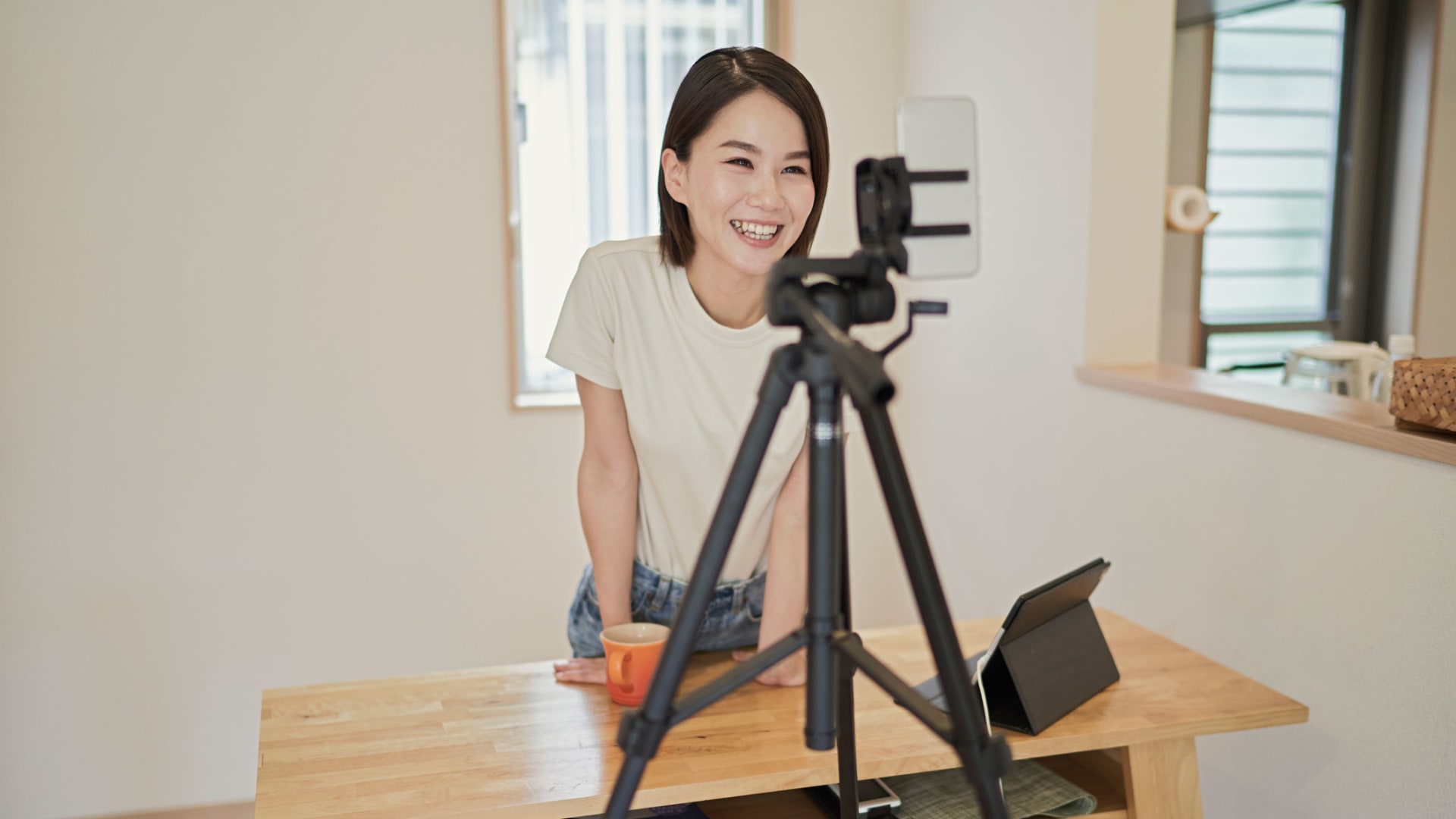 TikTok does more then peddle in cute puppy videos and lip sync trends. The platform has become a legitimate hiring vehicle, too.
The ByteDance-owned platform has witnessed a rise in career-related content recently, with 1.7 billion views on the hashtag #joblife and 72 billion views on the hashtag #smallbusiness to date.
Since last year, the platform has touted its utility as a jobs tool. In July 2021, it launched "TikTok Resumes," a program allowing job seekers to apply for jobs with a TikTok video resume. This July, TikTok launched a new educational series dubbed "Follow Me" to help small businesses better understand the platform.
It's not too late to take advantage of TikTok's career-related programs. If you'd like to hire your next employee on TikTok, here's what you need to do:
Hire your biggest fans.
Seek out your biggest fans, says Miranda Harris Hamlin, founder of Seattle-based waterproof jewelry brand And Arlen. She recently hired a new employee directly through TikTok who clearly enjoys the brand. She had been interacting with the And Arlen videos and sending her tips on making the products more inclusive since the early days of the brand's foray on TikTok. When Hamlin reached out, she says she didn't even look at her resume. Everything has gone swimmingly so far, she adds.
"I believe that it's more important to have employees who understand and care about our brand than employees who come in with the experience needed to do their job and that's exactly what TikTok has brought us, people, who care," says Hamlin.
Attract your stakeholders with viral videos.
Casey Evertsen, the founder of Utah-based garbage can cleaner brand Bin Blasters, says his viral TikTok video "changed everything." He says that it not only generated views and sales, but also helped him connect with other entrepreneurs, who are interested in his business. As a result, he was able to take Bin Blasters from a one-person operation to a franchise with six locations across three states.
Seek unexpected talent through video resumes.
A video presentation can help you understand your employees as a person, and show their creative skills such as filming, editing, and storytelling, says Alessandro Bogliari, CEO and co-founder of the New York-based marketing agency The Influencer Marketing Factory. Bogliari adds that a video presentation can attract Gen Z talent, in particular.
Aug 19, 2022