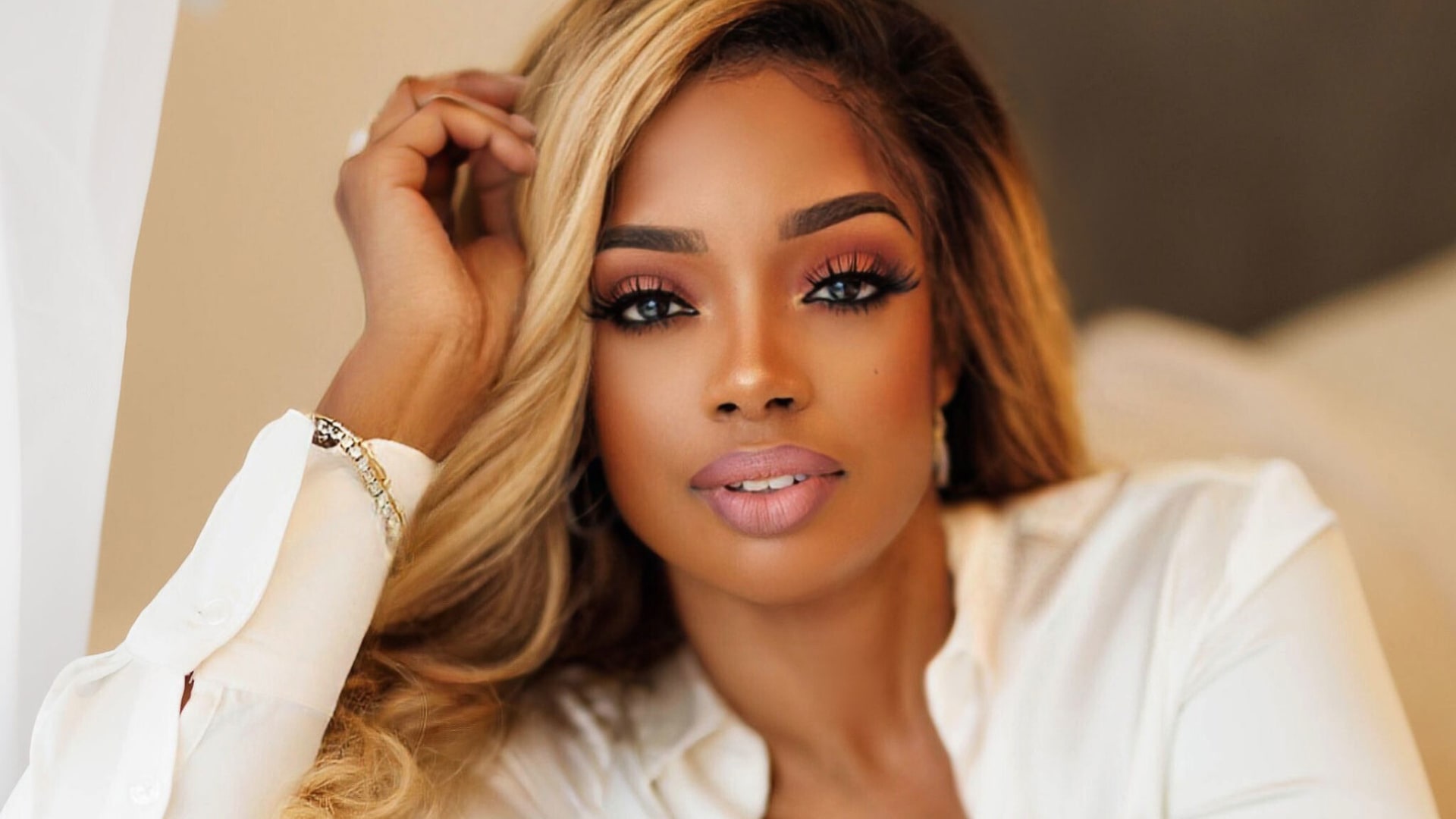 Arian Simone, 41, aims to change this situation. As the co-founder of the Atlanta-based Fearless Fund -- the first VC fund by women of color, for women of color -- Simone wants to inspire more Millennial entrepreneurial women of color to live their dreams. Having just teamed up with the Tory Burch Foundation to establish the Women of Color Grant Program, Simone wants to show investors that women of color are worth betting on. All the Hats editor Teneshia Carr sat down with Simone to talk about her business journey.
How were the past couple of years for you after you founded Fearless Fund in 2018?
Oh my gosh, so much has happened in the past couple of years. We got into this space due to a lot of the racial disparities that exist in venture. Right now, Black women in tech receive about 0.0006 percent of venture capital funds. And as we know, tech is the world's largest wealth-producing industry.
The business journey for me was actually personal. When I was a college student at Florida Agricultural and Mechanical University, I was raising capital for my mall-based retail store. I raised a couple hundred thousand, and that's when I realized that very few of the check cutters actually look like me. I made a promise to myself: "Arian, don't worry about the investor landscape, because one day you will be the business investor you were looking for."
After graduation, I ran a PR and marketing firm servicing the entertainment industry, including clients like Walt Disney, Universal, and Sony Pictures. Through my career trajectory, I started meeting a lot of people in venture and that's when I realized how I could make good on that promise.
Fearless Fund started in 2018. But within the last couple of years, we built a micro fund that's backed by Ally Bank, Bank of America, JP Morgan Chase, MasterCard, and many others. For female entrepreneurs of color, we noticed that it wasn't just a lack of access to capital that they were worried about. There was a lack of access to education, resources, grants, and scholarships. That's why I founded the organization, to prove that women of color are worth betting on.
How did Fearless Fund get involved with Tory Burch?
We partnered with Tory Burch Foundation to establish the Women of Color Grant Program. The program is so important because small businesses account for 50 percent of all micro-loan borrowers, and we can support them. Also, inflation, rising interest rates, and all the macroeconomics that are taking place globally affect small businesses more than they will major companies and larger entities.
So smaller businesses are really feeling the brunt of that. With that being said, the micro-loan space, which sometimes small businesses will turn to, has gotten even more predatory. You've probably seen the text messages and just how aggressive they are with trying to give you capital at a very costly price. I mean, it can put you out of business if you were to say yes to their loan. And that's why in the capital stack, this grant has become a necessity for women of color and small businesses.
Why do you think it can be difficult for some black women to embrace their ambitions?
Who said it was difficult? I guess I view that somewhat differently. From just the community as a whole, Black people are of course, in this country, the most oppressed people. And when you talk about being most-funded to least-funded, a lot of that is due to necessity versus choice. Black women will go get side hustles while they have jobs, but it's more so just to support their families, income, and lifestyle. Not because they actually set out to be a founder. It's because they are doing it out of survival. So I think that it's not that they're not embracing their ambition, the route to get there due to the lack of support can turn the outcome different.
What are some keys to becoming a strong leader?
You have to own your space. I don't encourage code-switching. I believe what Jay-Z says: "I walk into every room as myself." It's way too much work for you to pretend or be inauthentic. So just know that you are enough, and then operate in the spirit of excellence.
Also, I'm a big believer in energy management. We've seen our share of opposition, so you want to keep your energy high, and what you focus on does expand. Wherever your energy is, you have to stay surrounded by people who support you. Because the world can bring you down, you have to be very mindful and intentional about how you spend your energy.
Jul 15, 2022