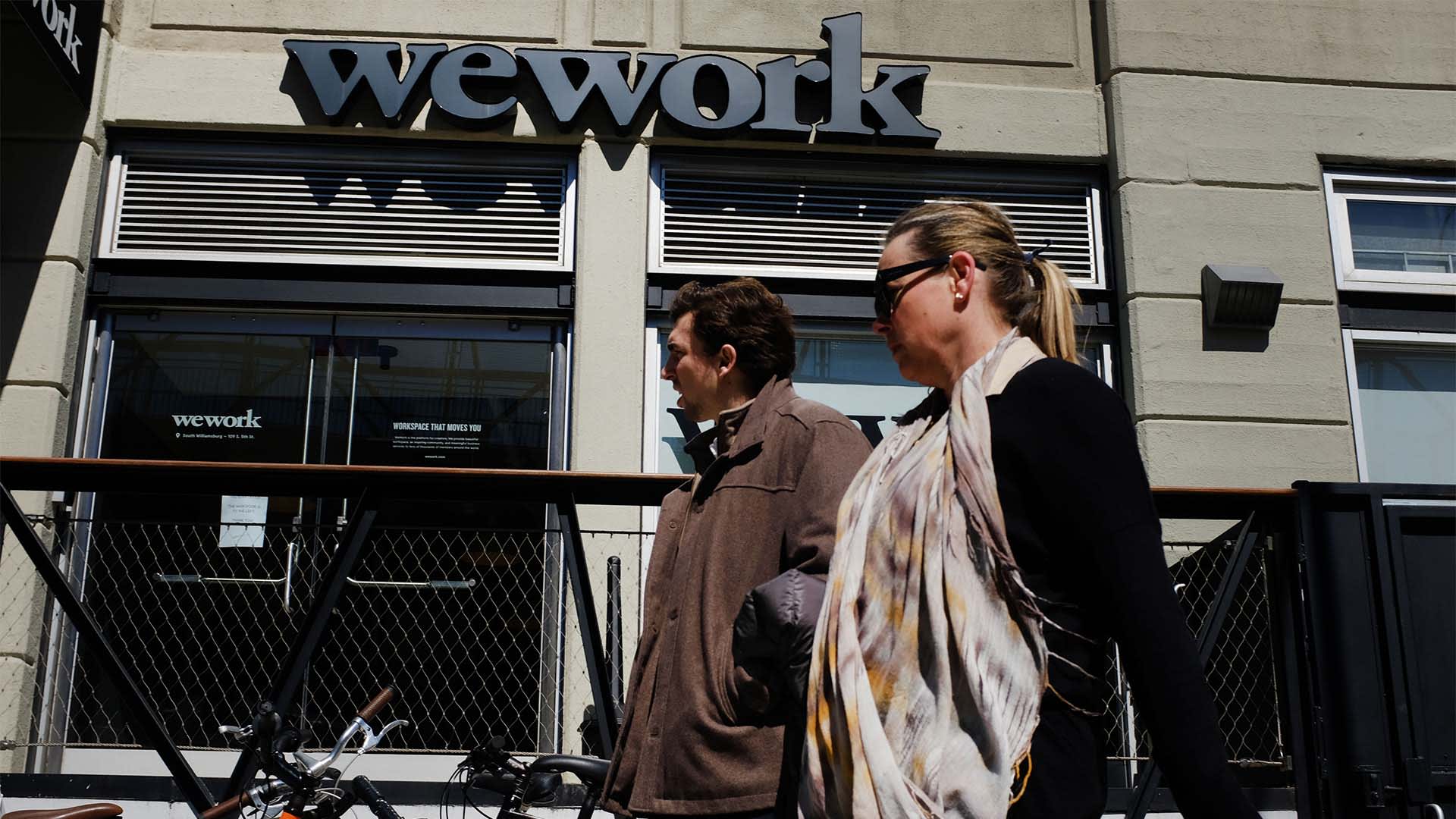 The motherhood penalty is real. A recent study shows that full-time working mothers earn 70 cents for every dollar a father makes, or $18,000 less annually, on average -- according to the National Law Center's 2020 calculation based on the U.S. Census Bureau's population survey.
In honor of Women's Equality Day on August 26, WeWork announced its collaboration with Laddrr, a resource hub for working moms in Los Altos, California to help women return to the workforce. The new program provides working parents with matching jobs from WeWork and a flexible workspace.
Through the partnership, WeWork says it will commit to providing mothers with more hybrid and part-time work opportunities on the Laddrr Talent Hub platform. WeWork has identified a list of employers in the U.S. who post hybrid jobs, which may be particularly desirable to new parents craving more flexible work conditions. Meanwhile, WeWork will also offer Laddrr users with 50 percent off WeWork All Access memberships for three months, to provide working parents with more flexibility and access to office space.
"Research shows that maternal bias is the strongest kind of gender bias," says Laddrr's co-founder Kirthiga Reddy. "It is imperative for managers to create welcoming environments where a woman doesn't have to agonize about when to share pregnancy news and the potential negative implications. It's time to rethink the future of work to provide an equal playing field for moms-to-be and moms at all stages."
WeWork's mom focus marks a turn of sorts: Former CEO Adam Neumann had been accused of gender discrimination in 2019. Since his ouster shortly thereafter, the company says it has been working to create an inclusive environment for clients. Something is indeed working. WeWork saw a year-over-year increase of 37 percent in revenue in the second quarter of 2022. The company's occupancy level reached 72 percent in the second quarter of 2022, matching the pre-pandemic rate.
"Creating an inclusive space for working parents is critical in fostering an engaged, happy, and productive workforce," Susan Catalano, WeWork's chief people officer, tells Inc. "We're happy to be helping mothers return to work in a way that provides flexibility, inspires innovation, and builds a sense of community."
Aug 31, 2022