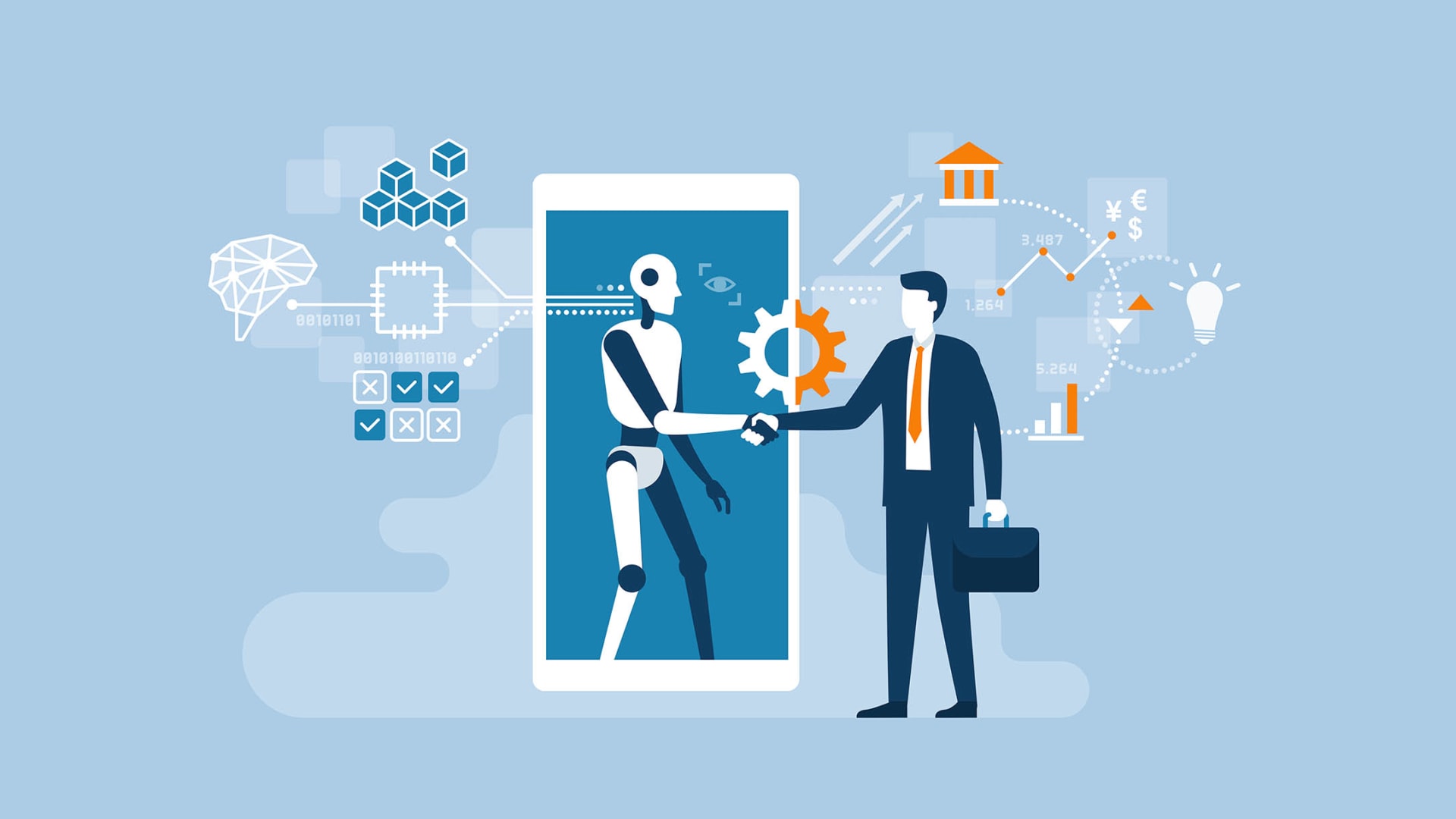 By Asim Rais Siddiqui, co-founder and CTO at TekRevol. Asim helps businesses bring their digital vision to life by delivering scalable technology solutions.
Before I get into how you can implement artificial intelligence (A.I.) in businesses, you need to better understand the term. A.I. has a broad application of meaning, but it essentially refers to computer software that engages in primarily human activities like planning, learning, or even problem solving.
In our daily lives, we interact with A.I. quite a lot, and in businesses, it has a variety of uses. In recent years, the concept and application of A.I. has skyrocketed, and it is now utilized in almost every major industry.
Be it health care, financial, automotive, or even logistics, you'll find A.I. implementation in businesses of all profiles and sizes at some point. The success of autonomous cars is a great example of how A.I. has improved over time.
To understand what kind of A.I. is suited for your business, you need to understand the following terms:
Machine learning is the kind of A.I. most commonly used in businesses. The technical job of machine learning is to process huge amounts of data quickly. The algorithms included here have quite a unique feature.
Deep learning is a more specific kind of machine learning. However, a major difference here is that deep learning is engaged more with nonlinear reasoning. It does that by relying on neural networks to process machine learning.
Now that you have fair know-how of what kinds of A.I. are commonly used in businesses, let's talk about why you should consider it as a viable business strategy.
Why You Should Implement A.I. in Your Business
Conversations and predictions about A.I. taking over businesses are not a new thing. In 2018, a survey from Gartner CIO reported that only 4 percent of the total companies they surveyed have invested and implemented A.I. solutions in their processes.
Even though only a few years have passed, that number is surprisingly, or maybe not surprisingly, quite different today. According to the PwC report, the contribution of A.I. to the global economy could go up to nearly $16 trillion by 2030.
If you don't have A.I.-based solutions yet, there's no need to panic. However, it would be great if you started planning to implement A.I. in your business operations.
Here are some of the best practices and strategies for implementation.
Understand Your Business Needs
Before you initiate and implement any A.I.-based operation in your business, you need to have a reasonable understanding of the areas where you need it in your business. Doing this would help you implement the right technology and ultimately automate and streamline your process effectively.
Moreover, your predictive analysis for the future would be much accurate than before.
Stay Ahead of the Risks
It's important to understand that you likely won't always succeed on your first go with A.I. implementation. Whenever you implement new technology in your business, there's a fair chance of not getting it right the first time, because with every new technology comes new risks.
The same is true with A.I., and you might face disappointment in the beginning.
The best you can do here is to minimize the damage by initiating with a smaller scope. Moreover, while facing these risks, you can create a negative data log that can help you prevent making the same mistakes in the future.
Look Out for Affordable A.I. Services
Let's be real. A.I. is a fast-paced market that is growing quite rapidly. A.I. developers are a scarce resource, and even if you manage to find someone, they're going to cost you a lot.
That's not all. To train and deploy A.I.-based applications, these developers require a solid computational infrastructure that is not so cost-friendly.
This might not be a problem for well-established organizations, but it might be quite a headache for many small- to medium-size businesses. So what's the solution to this problem?
Well, there are many A.I. services available out there that will handle all the work for you so you don't have to hire developers or build an infrastructure from scratch. I recommend you find and utilize them to fast-track your A.I. implementation.
When an organization experiences a major change, the right people and the right culture are essential for completing it effectively. The same happens when you deploy A.I. infrastructure in your business operations.
It is understandable that creating the right culture and acquiring better talent requires a great deal of time and resources. Still, the difficulties with implementation are worth it when you streamline your business with the latest technology and transform it.
Apr 5, 2021