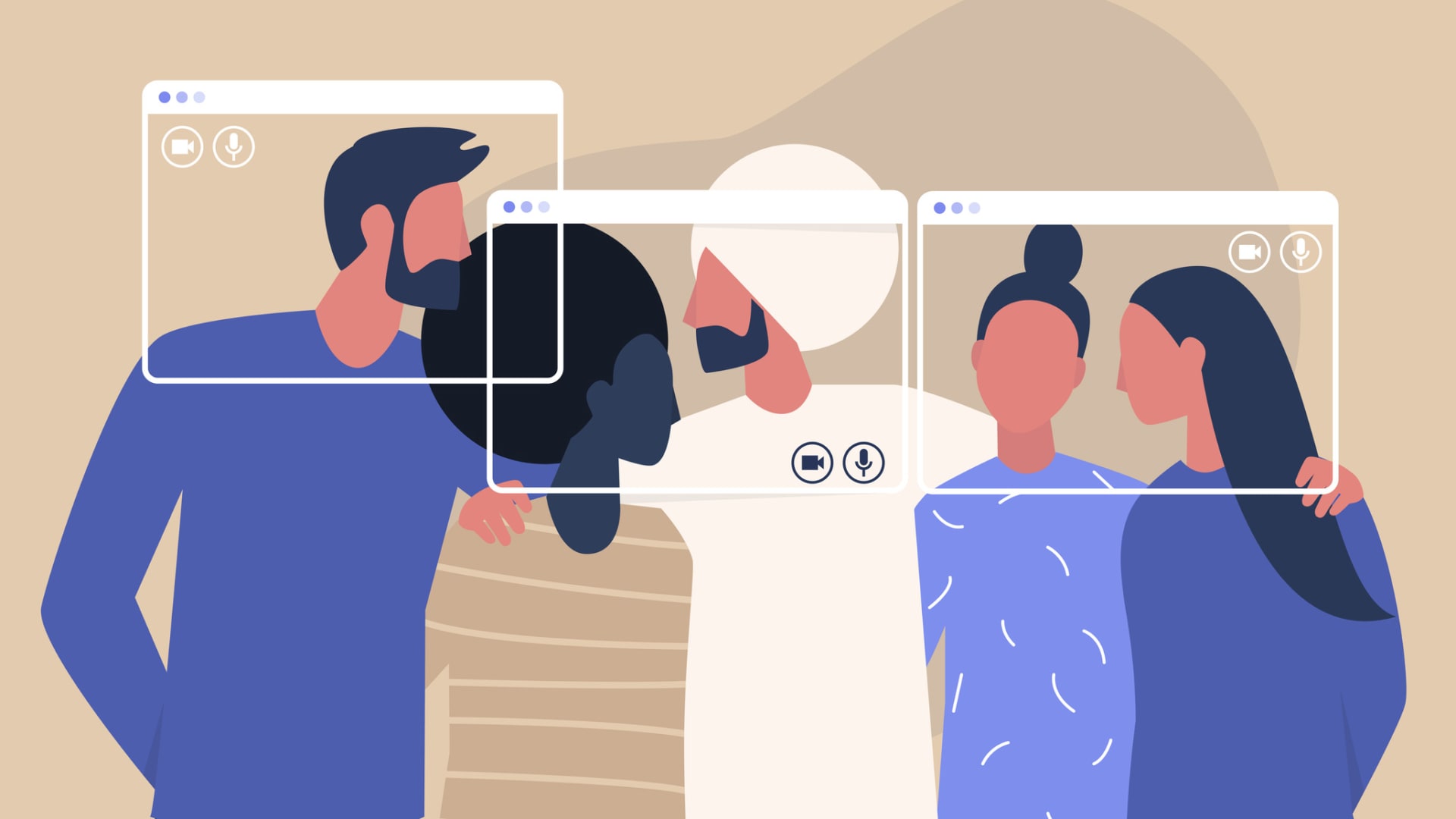 Although we're collectively living through a crisis, people still need to make a living. And so your business trudges on, likely working remotely and taking other extreme measures to stay afloat.
With everyone in survival mode for the remainder of 2020, it can be hard to focus on growth. But if you want your business to thrive through 2020, you need to foster a supportive workplace culture for your employees.
Your company's culture is the combination of your values and beliefs and how they influence your behavior. Culture has both written and unwritten rules for behavior. What's scary about the "unwritten" component of culture is that it will happen on its own if you allow it, and the culture you end up with isn't always the culture you want.
If you want to boost productivity, engage your employees, deliver amazing customer service, and increase morale, then you need to intentionally create a supportive workplace. Culture-building doesn't stop in a pandemic. Steer your ship in the right direction with these five tips for a positive, employee-centered culture.
1. Treat your people right.
You can't build a supportive culture if you don't walk the walk. First things first, treat your people right. That means:
• Giving everyone a clear job description and KPIs.
• Offering competitive pay.
• Continuing benefits like medical and PTO during the pandemic.
Your employees have to be fairly compensated. Even if your business is struggling during the pandemic, it isn't an excuse to slash benefits without a very good reason. That will only hurt your culture.
2. Communicate.
Your team likely isn't working in person right now, so nearly all communication happens digitally. That means you have to learn how to communicate effectively through technology, which isn't easy.
As a leader, you need to over-communicate with your employees. Use Zoom calls for team meetings or one-on-ones, Slack or chat for quick questions, and email for important announcements. Your employees also need clear goals and expectations right now. It's your job as a leader to communicate these and hold everyone accountable.
Nobody wants uncertainty at work, especially during a pandemic. The more communicative you can be, the better. Document your processes with standard operating procedures (SOPs) and track everything with a project management software such as Asana so you're on the same page. When you eliminate confusion and clarify your communication, you lay the groundwork for a supportive culture.
3. Be transparent.
Now isn't the time to sequester yourself in closed-door meetings (even if they're virtual). Your employees are not only worried about their health and families right now, they're also concerned about their jobs.
Be as transparent as possible with your employees, showing them exactly how the pandemic affects business. Share just enough to assure employees that they have jobs.
4. Have fun.
Budget in some fun to build a positive, employee-centered culture. After all, laughter is a great bonding experience. When your team feels close, it's easier to build a positive culture.
Try fun team-building activities, including:
• Hiring a comedian or an interesting speaker for your next online meeting.
• Ordering DoorDash for everyone and hosting a virtual team lunch.
• Delivering margaritas (or non-alcoholic smoothies) for a Friday happy hour.
You don't have to overdo it on the fun, but don't forget to let your hair down, too.
5. Encourage debate, but not negativity.
If your employees never, ever disagree or dissent in meetings, you might think you have a positive culture. But in reality you have groupthink, and it's toxic.
Supportive cultures allow respectful dissent because that's what makes business better over time. As a leader, you want to model collaborative decision making that invites debate. Ask clarifying questions, solicit feedback from everyone in the meeting, and maybe even invite an employee to play devil's advocate.
But remember, dissent is different than negativity. Your employees are definitely going through a hard time right now, but that doesn't mean they get a free pass. Immediately address any behavior that doesn't mesh with your culture. Don't keep employees on board if they're working against your team.
What's the bottom line?
As a leader, it's not enough to say what kind of culture you want: You have to model it. 2020 is the year to walk the walk, and that means taking culture-building seriously. Brands with supportive cultures will not only retain their all-star employees, they'll see increased customer satisfaction and revenue. Follow these five tips to emerge from the other side of the pandemic as a stronger, more profitable business that your employees love.
Sep 14, 2020