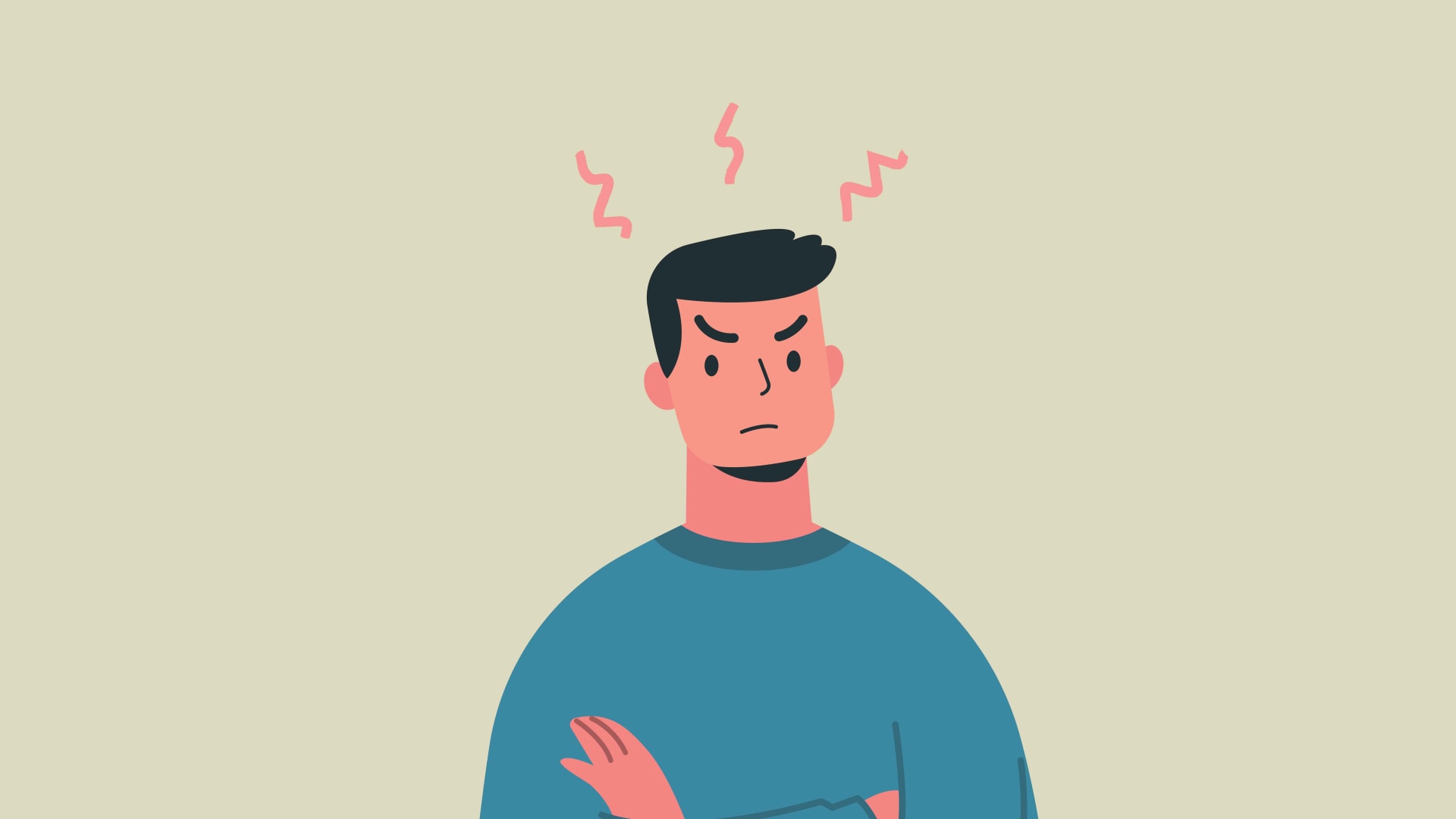 A business depends on happy customers for lasting success. Unfortunately, no matter what steps you take to prevent customer service issues, not every client is going to be happy.
Whether their reason for anger is justified or not, you'll need to address the situation and the person's concerns. The way you respond can make the difference between a customer who's ultimately satisfied and one who refuses to do business with your company again.
To help you assuage angry customers, these successful entrepreneurs share their top tried-and-true tactics for conflict resolution.
1. Affirm their feelings first.
When customers are angry, trying to offer them solutions makes them feel like you're not acknowledging how they feel, even if your intention is to help, says Syed Balkhi, co-founder of WPBeginner. The best tactic is to affirm that you're listening in a respectful way.
"State that you understand their anger and then apologize," says Balkhi. "You can then offer them a solution or help them out."
2. Send them a voice note.
According to Danielle Gronich, founder and CEO of CLEARSTEM Skincare, assuaging an angry customer is best done in your own voice-- literally. Her company sends voice memos to their customers' direct message inboxes if they have a major issue.
"For some folks, the best thing to do is listen to them without disagreeing with them and just apologize that you two weren't the right fit," Gronich explains. "See how gracefully you can handle these things. It will reframe it in a less stressful light."
3. Be their ally.
The best thing to do when a customer is angry is take their side, says Michael Barnhill, co-founder of Specialist ID.
"When they are upset, they often just need to be heard and understood," Barnhill says. "From there, the problem can be solved. One of my first bosses taught us to make him the bad guy if a customer was angry. We could ally with the customer and solve their problem together."
4. Remain calm and collected.
Jared Atchison, co-founder of WPForms, notes that it's important to communicate calmly with an angry customer and never lose your cool, no matter what they say.
"How you speak to them may or may not change their tone, but oftentimes they'll realize they're acting out and relax a bit," Atchison says. "They want to know you care about their problem, but doing so in a collected manner shows professionalism and a willingness to assist."
5. Reflect, validate and empathize.
When dealing with unhappy clients, Rachel Beider, CEO of PRESS Modern Massage, uses the Imago technique to de-escalate the situation. This three-step process involves reflection, validation and empathy.
"Step one is reflection. Repeating back their issue lets them know they've been heard," says Beider. "Next is validation, using a phrase like, 'It's totally understandable that you'd be upset.' Finally, empathy -- for example, 'I can imagine that would be very frustrating.'"
6. Revisit their expectations.
Piyush Jain, CEO of SIMpalm, says his software development team will jump on a call together to listen to the issues of a client. This group approach often solves the problem quickly.
"Once the client sees that the team is taking the time to listen to them, they cool down," Jain says. "Many of the issues come up due to a misunderstanding of expectations. All we have to do is go through expectations again to calm down clients."
7. Listen to them and take action.
If your customer is upset, listen to understand their frustration and act on it as soon as possible, says Maria Thimothy, a consultant for OneIMS.
"Make sure you give them a committed amount of time when you would resolve the issue," Thimothy adds. "Do this to set expectations and then set out to exceed them so that you turn the negative into a positive."
8. Do whatever it takes to make it right.
Good customer service comes down to three simple words: Make it right. Joel Mathew, CEO and founder of Fortress Consulting, and his team believe in doing whatever they can to make the issue right, even if it costs them.
"We had a client with whom we dropped the ball on the project management and communication front and they were ready to fire us," says Mathew. "I had a conversation with them about giving us 30 days to make it right, at no cost to them, and that ultimately turned their experience around."
Jan 25, 2021