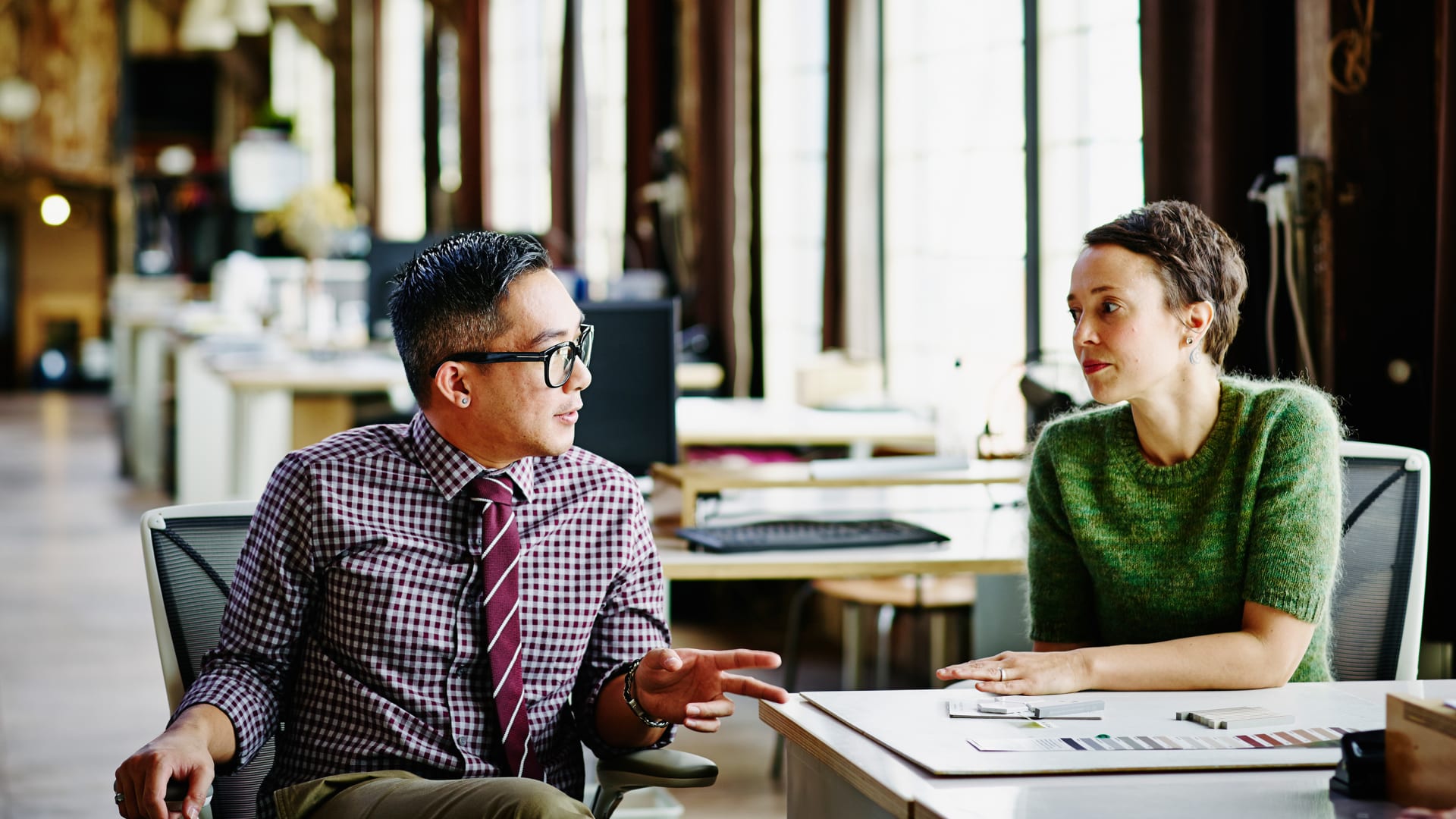 No one achieves success all on their own. Many of today's most prominent business leaders can point back to a mentor who helped guide them during the formative years of their careers.
Mentors are an invaluable source of motivation and wisdom for any budding professional. These individuals can act as your guide through uncertainty and difficult career situations, and as your cheerleader when you begin to realize your goals.
To help young professionals who are seeking mentorship, we asked a group of entrepreneurs what qualities all great mentors have in common. Reflecting on their own experiences, here's what they say you should look for as you choose your mentor.
They have vision.
When Piyush Jain, CEO of SIMpalm, began his entrepreneurial journey, he learned many skills from his mentor. However, what stood out most to Jain was his mentor's vision for the future.
"He was able to project the next five to 10 years for himself and the business and follow through," says Jain. "Vision is where all the execution becomes fruitful."
They express positivity.
It's natural to sometimes feel like you're "behind" in your career or want to be in a better place, says Jared Atchison, co-founder of WPForms. When you start negatively comparing yourself to others, your ideal mentor should counter that with a positive outlook.
"A good mentor expresses positivity to ease those doubts and reassures you that, with enough dedication and work, you can be exactly where you want to be," Atchison says.
They ask the right questions.
A great mentor doesn't necessarily know all of the solutions to your problems, says Rachel Beider, CEO of Press Modern Massage. They do, however, ask the right questions to help you understand more about the challenges you face.
"When dealing with a recent crisis, my business coach helped me out of my anxious headspace by asking me bigger picture questions that put me in a more strategic mindset," Beider explains. "Change the questions, change the outcome."
They're honest.
A mentor shouldn't just be a cheerleader who tells you how great you're doing, says Zach Binder, co-founder and president of Bell + Ivy. They also need to be honest about where you could improve.
"Whenever I sought out a new mentor, I wanted someone with experience who would be blatantly honest with me," says Binder. "That's the only way you will get better."
They listen to you.
According to Stephanie Wells, founder and lead developer of Formidable Forms, one of the top qualities of a great mentor is their ability to listen. They'll hear you out when you have something to say and are always happy to take your questions.
"If you work with someone who blocks out what you say, then very little progress can be made," notes Wells. "A good mentor listens to their students and takes feedback like a pro, so they can do better with the next person they train."
They play devil's advocate.
In an age of limitless information available to us instantly, it's easy to find support for our own pre-existing beliefs. That's why you need someone you trust to challenge you--to take the other side and play devil's advocate, says Rishi Sharma, CEO and founder of Mallama.
"This allows you to clearly view the decisions, especially in uncertain times," Sharma adds. "It often pushes you to reach better ideas and breakthroughs."
They're a great communicator.
Kristin Kimberly Marquet, founder and creative director of Marquet Media, says every mentor she's had in business had one thing in common: They were all great communicators.
"My mentors knew how to listen and provide objective feedback," Marquet says. "They were clear in their insight and asked questions."
They inspire you to leave your comfort zone.
True growth and innovation come from pushing through discomfort, says Syed Balkhi, co-founder of WPBeginner. To that end, a great mentor can see when you're getting too comfortable and actively works to get you out of that state.
"They guide you into trying new things, facing challenges, and growing personally and professionally," Balkhi says. "They ask difficult questions and make you think, making for new perspectives."
Jun 29, 2020