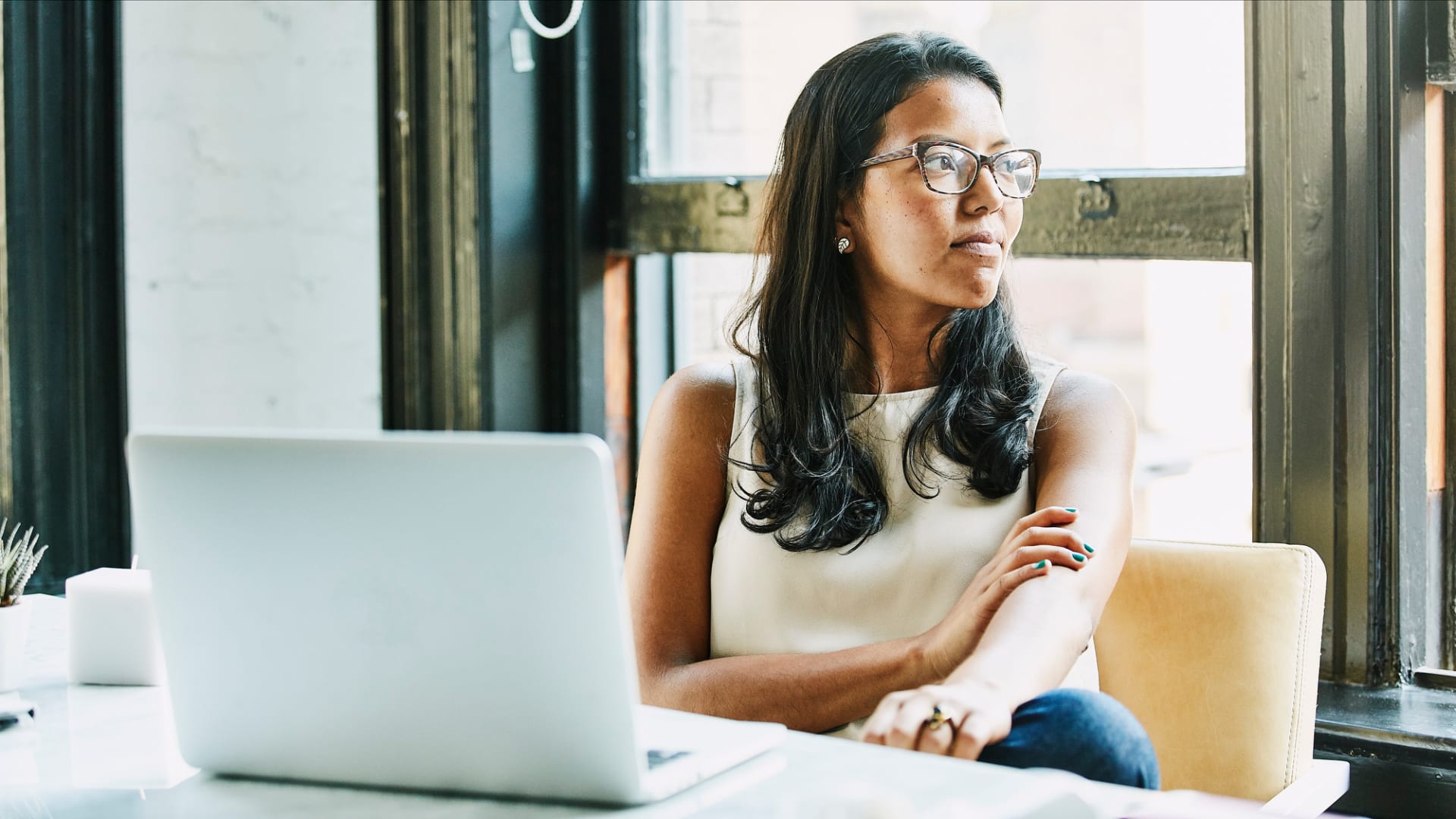 Achieving personal satisfaction in work and life can be challenging, especially for the busy working professionals who constantly juggle personal and work-related commitments, sometimes to the point of burnout. If you feel unfulfilled, the first step is figuring out what aspects of your life allow room for improvement and then taking decisive action to address those issues.
To help, these seven entrepreneurs share several practical strategies for increasing personal and professional satisfaction and explain why they are so effective.
Start small.
"Change is hard, which is why we usually don't do it. We may have good intentions, but life just gets in the way," OptinMonster co-founder and president Thomas Griffin acknowledges. The solution, he believes, is to start small instead of trying to change things radically from the get-go.
People should first choose three things they want to change and then only work on those three until they've achieved them. Then, they should choose another three things and repeat the process, Griffin recommends. "When you add them all up, you'll have made some big changes without it seeming like a daunting task."
Ask people how you can help.
Sometimes people underestimate the amount of satisfaction one can get from focusing on helping others. And that is exactly why one of the best ways to increase personal fulfillment at work and in life is to ask people how you can help them, according to Doug Bend, principal of Bend Law Group, PC.
"Instead of focusing on what you want, try asking how you can be helpful for other people. You'll be amazed by how much you help yourself in work and life by first asking how you can help others," Bend underlines.
Have a cause that you support.
A great way to help others and increase your sense of fulfillment is to find a cause to believe in and support, whether that cause is included in your business or not, says Nicole Munoz Consulting, Inc. founder and CEO Nicole Munoz.
"You can contribute in many ways -- time or financial support are both good options. Either way, find a cause that you believe in and that you would be happy to support," Munoz advises.
Take time for reflection.
"I'm a big proponent of taking time for personal reflection -- journaling, in particular," says Simplr founder and CEO Eng Tan, explaining that keeping track of your personal thoughts, wins and losses and overall progress is a great way to gauge personal satisfaction.
"I keep a separate journal that I share only with my daughter. Since I travel every week, this practice has been especially helpful in maintaining a special connection with her," Tan adds. "As a bonus, it puts everything at work in perspective when I have to explain and share things with a 10-year-old."
Clarify long-term goals.
Sometimes, the feeling of unfulfillment spurs from a misalignment of actions and goals, Northcutt Enterprise SEO CEO Corey Northcutt believes: "We often find our days occupied with boring or unfulfilling tasks that can't be avoided. If we can't relate today's unpleasant tasks to our long-term goals, we can become dissatisfied or burned out."
An effective method for addressing this problem would be to always find ways to connect the most menial tasks to your long-term goals, Northcutt recommends: "When I'm reluctant to work on something, I think about how it contributes to what I want to achieve in the long run, finding motivation not in the task, but in how it helps me paint the bigger picture."
Keep track of your victories.
"It's very easy to set goals, but much harder to accomplish them. A victory journal where you draft all of the good things you did daily will help lift your mood and prove that you are productive," Optimum7 co-founder and COO Duran Inci explains his preferred approach to increasing personal and professional satisfaction.
The key is not allowing the belief that you are a bad employee or a bad boss become a self-fulfilling prophecy, because this negative mindset will ultimately sabotage you. "A victory journal channels that energy in a positive direction, changing your destiny," Inci says.
Express gratitude.
For most people, simply expressing gratitude for what they have is a great way to increase their personal satisfaction in work and life. "You have to consciously look for what's good and to appreciate what you have," WPBeginner co-founder Syed Balkhi says.
Doing this can instantly put you in a better frame of mind, Balkhi adds. "We all need reminders that life can be great. But we won't know that unless we deliberately choose to see what's good. You'll have long-term and real benefits from being thankful."
Aug 17, 2020