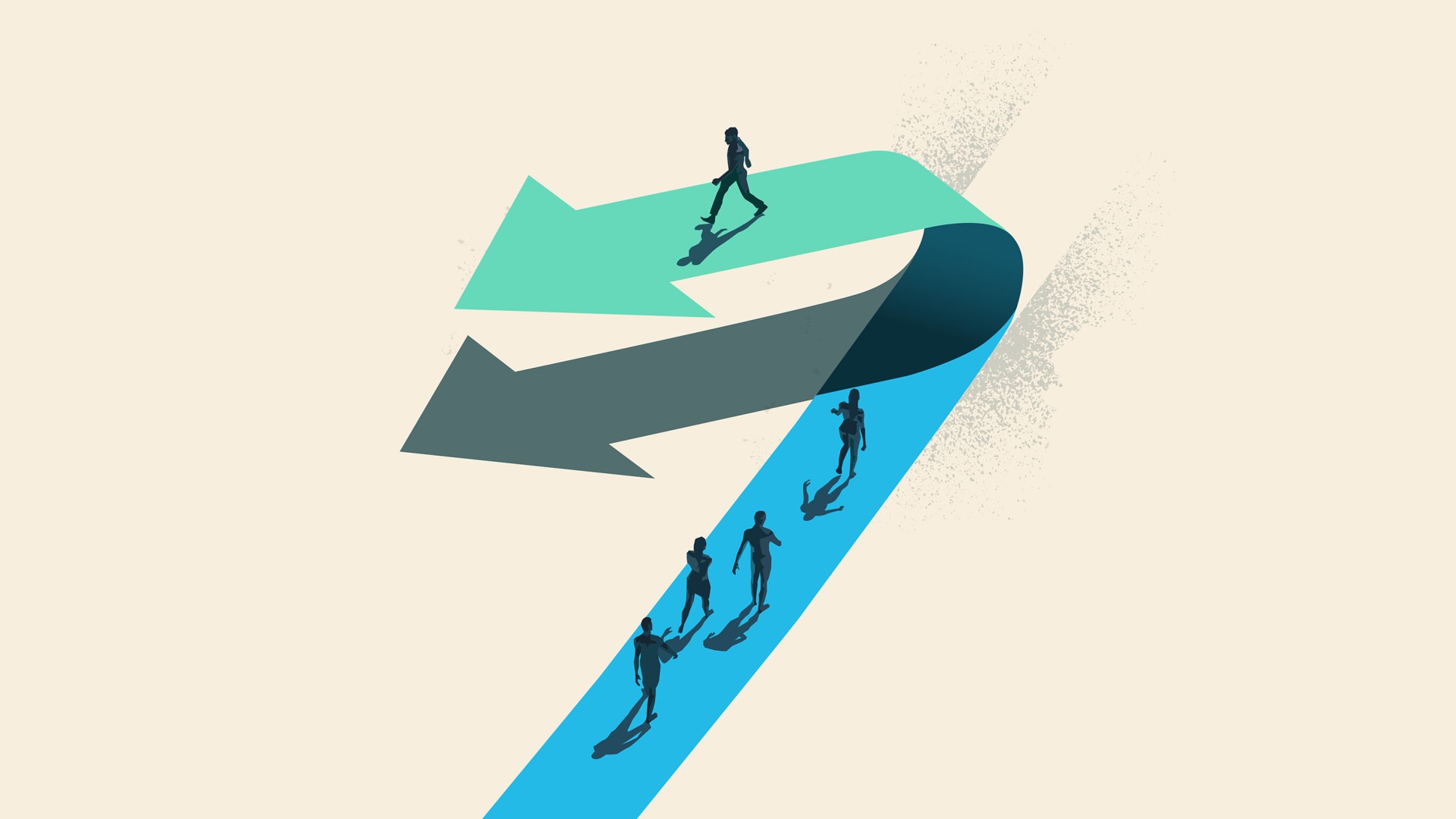 By Christopher Kemper, environmentalist, capitalist, and founder and CEO of Palmetto
How could business leaders have seen this coming? What could they possibly have done to prepare for a global health crisis of this scale? That's the thing about crises: You don't get advanced warning.
However, just as buildings are designed to withstand earthquakes, you can build your business with a strong foundation to absorb the impact of change with fewer shockwaves. If you are an agile organization, one that can adapt quickly to change, you may even find that opportunity comes along with change.
1. Start with who you hire.
If you want to build an agile organization, vet candidates on the front end for the desired characteristics: big thinking, flexibility, independence, and self-motivation. While you hire an employee for a specific role within your company, you are really hiring for the person and their mindset, because work functions and roles can and do change daily or weekly, especially in times of uncertainty.
2. Remember, you have to be adaptable, too.
As a leader, sometimes you have to roll up your sleeves and do the dishes, and other times you have to put on your captain's hat and take charge. This is especially important when a crisis or unforeseen challenge gets thrown at you. That's when you need to create a scenario analysis and lay out a plan for course correction. Equally important is knowing when you need to oscillate back to trusting your team to manage the goal at hand.
3. Communicate well (and often).
In times of uncertainty, overcommunication is key. From a leader's perspective, that often includes not only communication with your team and customers, but also with your board, investors, and shareholders. Ensure that you are timely and responsive to questions and concerns.
If tough decisions need to be made regarding furloughs, unemployment, or layoffs, approach those conversations with clarity and empathy. In the true spirit of an agile organization, standups (brief daily meetings) are a helpful way to keep the team connected and focused on the task at hand and to quickly identify blockers.
4. Maintain a focus on morale.
Morale is an important factor in employee engagement and productivity, so when a crisis hits, it's time to double down on your team's needs. Again, this is where having a well-rounded employee-engagement strategy before the crisis hits is important. During times of uncertainty, leaders should become more involved in day-to-day processes.
To do this, schedule check-ins with teammates to get a pulse on how things are going--the good, the bad, and the ugly. Revisit the employee systems and processes you already have in place, such as employee surveys or incentives, to ensure they are working, and adapt them as needed if not.
5. Focus on obtainable, short-term goals.
When we consider climate change, the big goals are 100 years out. If we focused only on those goals, though, we would quickly get off course. By bringing it back to a five-year goal, we can reverse engineer how to get to the big goals much more easily.
This method of small and big goals is spelled out in a business plan that is our "North Star" from which we road map each quarter. By focusing on the "now" or the next 90 days, especially during times of crisis, you can further break down your big goals into executable tasks that employees can own. It offers a sense of satisfaction and alignment that they contributed to the big picture.
Amid change and uncertainty, it all comes down to why your mission matters. For me, it's climate change mitigation--I can't imagine doing anything else. If you and your team buy into the mission of what your company is doing and what it stands for, you will find the perseverance and conviction needed to get through tough times and whatever comes your way.
Jul 13, 2020