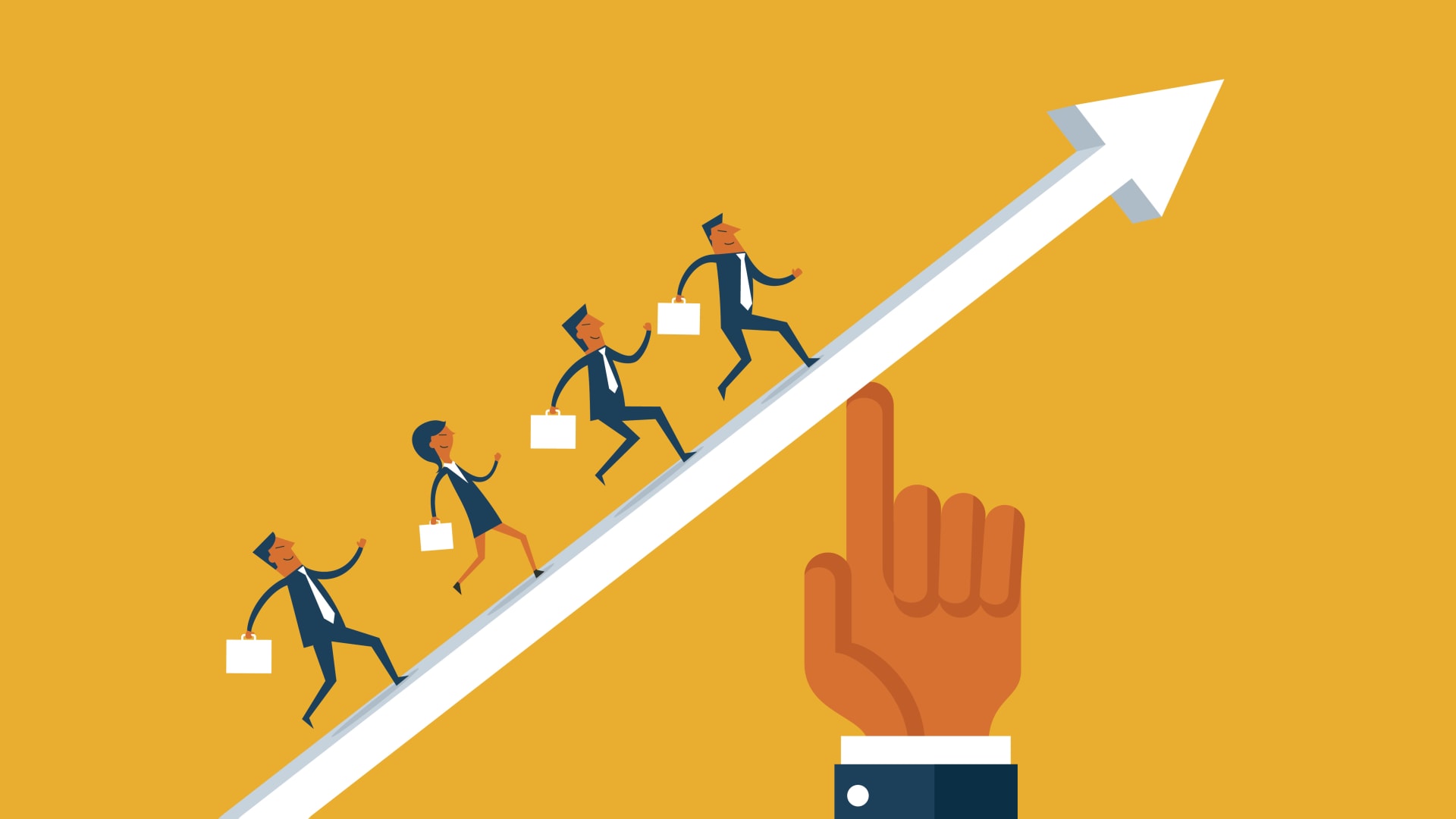 As businesses grow and scale, the dynamic can begin to shift from what it was when it was just the founding members. While change can be good, you don't want your company to grow so quickly that its culture lags behind.
If you sense your culture isn't keeping pace with your newfound growth, don't ignore it. Embrace this opportunity to reshape your culture in a positive way that suits your new business dynamic, but remains true to your original core values.
To help you do this, we asked a panel of successful entrepreneurs how they've created a cohesive company culture, even as growth skyrockets. Follow their advice to ensure you and your team continue moving in the right direction.
Keep the lines of communication open.
As your business grows, it gets harder to stay in touch with every single employee, the way you could when your team was smaller. To maintain that level of open dialogue, you need a strategic communications plan, says Traci Beach, co-founder and CEO of Craft Impact.
"Use various mediums -- video, email, meetings, etc. -- to ensure messages resonate, and ask for feedback," Beach says. "Explain how the organization will react to changes in a way that aligns with what the company stands for. Motivate employees by helping them understand how their roles relate to the company's overarching growth plan."
Measure and observe.
Company culture is hard to quantify, says Kalin Kassabov, founder and CEO of ProTexting. You can't measure it as precisely as sales or website metrics -- but you can make observations that tell you if you're staying true to your culture as you grow.
"Getting employee feedback is one way to do this," explains Kassabov. "In addition to what you learn during conversations and meetings, anonymous surveys can tell you things people may not want to openly reveal."
Share culture-related stories internally.
In life and in business, stories allow us to discuss important or meaningful events in a way that teaches a valuable lesson. That's why Syed Balkhi, co-founder of WPBeginner, recommends that leaders share stories that highlight their company culture internally.
"For example, talk about the time you went above and beyond for a customer or an employee," Balkhi says. "Stories aren't 'preachy' and they are memorable, which makes them effective."
Make space for conversation.
Company culture helps create a harmonious work environment. To encourage this, Riccardo Conte, founder of Virtus Flow, suggests creating opportunities for employees to bond over conversation, such as happy hour events.
"You can also celebrate your employees' birthdays at the office by bringing in a cake," Conte says. "The tasty treat will give your employees an energy boost and people will appreciate the nice gesture."
Hold small group meetings with your leadership team.
During a time of rapid growth at her company, Kelsey Raymond, co-founder and president of Influence & Co., would set up coffee hangouts with a different group of employees once a week.
"These small, four- to six-person coffee hangouts allowed for team members in different parts of the company to get to know each other, and to break down any barriers people might have had about approaching me as the owner with questions or ideas," Raymond says.
Encourage feedback.
Fast feedback can make or break a company that's growing rapidly, says Chris Christoff, co-founder of MonsterInsights. You have to stay on top of every aspect of your business, and it can be hard to do that alone.
"Encourage your team leaders to give you feedback often so you can identify areas of opportunity as well as team victories," says Christoff.
Demonstrate your values from the top down.
If you want a specific culture for your company, it's up to you to set the tone and lead the way, thinks Stephanie Wells, founder and lead developer of Formidable Forms. Your team will take note of this and follow suit.
"You can't create a cohesive culture if the leader themself doesn't participate in the company's values," Wells explains. "Even for a company that's soaring in growth, leaving behind principles sets the wrong tone for your business."
Build champions in the company who can extend your cultural vision.
Nicole Munoz, founder and CEO of Nicole Munoz Consulting, Inc., says a company's leadership must not only share the vision and the goals of the culture, but also build a group of internal "champions" to spread that throughout the organization.
"They must believe in what is being done, and have a perspective of growth and purpose that will extend to many teams," Munoz says. "Have people in the company that can share those visions."
Jun 22, 2020