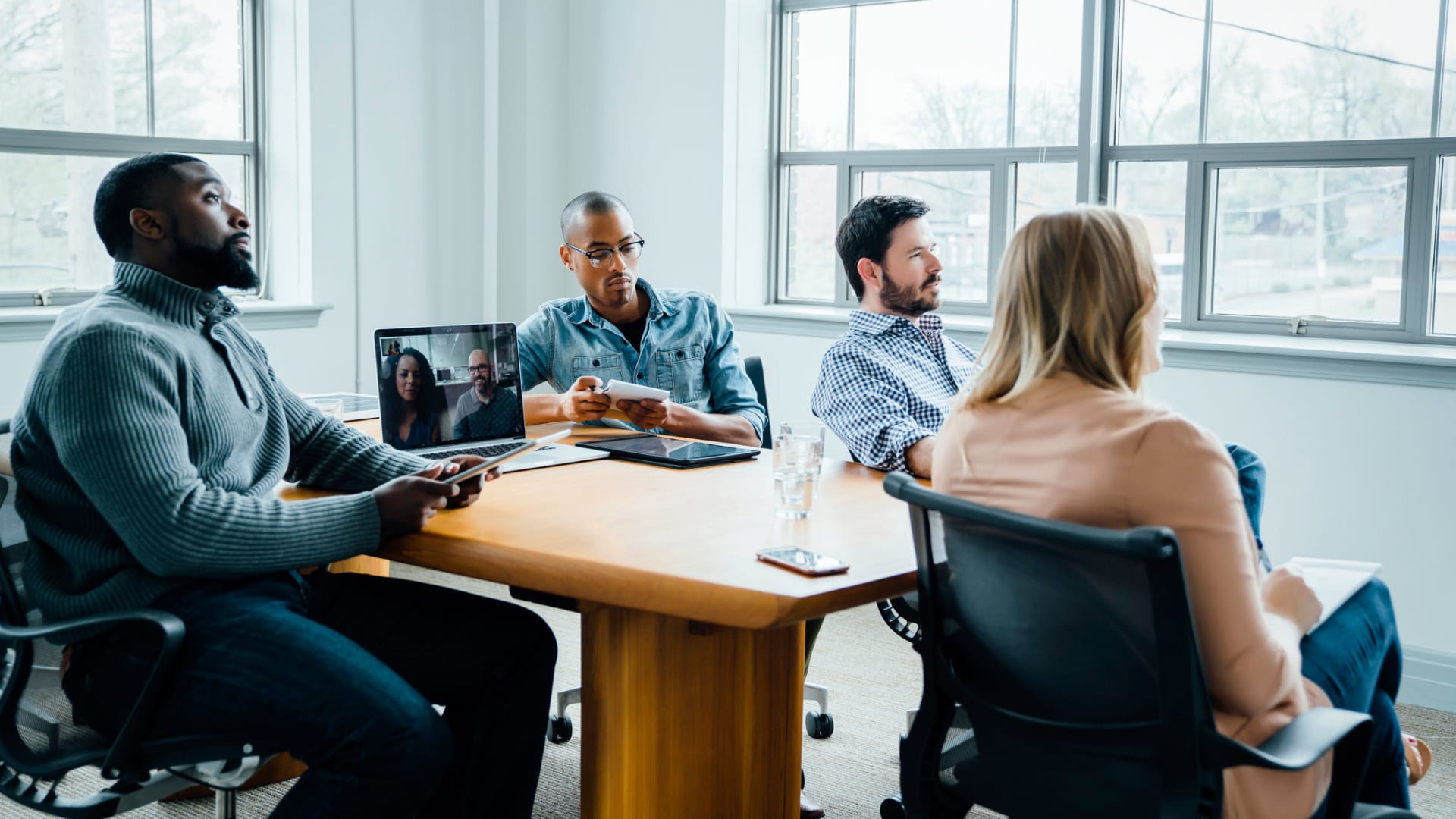 By Isaac Kohen, VP of R&D at Teramind, provider of employee monitoring, insider threat detection and data loss prevention solutions.
Most prominently, this reality manifests in our workplace arrangements, as companies grapple with the efficacy and necessity of returning to work during a pandemic.
For many, including some of the most prominent tech companies in the world and many small and medium-sized businesses, the future of work will look more distributed than it did before.
More than half of workers want to continue working remotely, even after the pandemic is over, which means companies will need a plan to support productivity and security within a hybrid workforce that includes on-site, remote and distributed staff.
Here are five transformative elements that will define this transition.
1. Project-Based Outcomes
The rapid transition to remote work coincides with a steep rise in digital employee monitoring initiatives. Leaders often track online activity as an accountability factor for off-site employees, but it needs to be reimagined for long-term effectiveness.
For example, rather than simply tracking app activity or mouse movements, companies should consider moving to a project-based metrics system that equips workers with specific tasks and empowers them to complete these assignments in the best way possible.
Notably, since the pandemic started, the average employee is putting in more hours than ever before. In the U.S., many are working up to three hours more per day than before remote work became normative, contributing to increased stress and burnout.
Working from home isn't the same thing as being away from work, and fostering flexibility and a positive work-life balance will be critical to ensuring employees remain happy and productive long-term.
2. Insider Threat Prevention
Even before the pandemic, cybersecurity was a top issue. The costs and business consequences of a data breach are enormous, giving every organization millions of reasons to protect customer, company and employee data.
Unfortunately, remote work makes the threat of a cybersecurity incident more pronounced. Companies need to adjust their cybersecurity strategy to protect against insider threats in a hybrid environment. This includes:
Training employees on data management best practices.
Implementing oversight procedures.
Holding everyone accountable for protecting personal data.
Insider threats aren't the only cybersecurity concern facing companies navigating a transitional moment, but they are prominent and controllable.
3. Workplace Flexibility
Moving forward, it's clear successful companies will be flexible with workplace arrangements.
Whether it's to guard against a global pandemic or redeploy workers to critical regions, companies will reconsider the notion of a centralized office, opting for distributed and flexible arrangements that can be refashioned in a moment's notice.
4. More (and Less) Connection
Interminable video meetings and online happy hours won't build the kind of company culture that promotes long-term success.
According to one study, more than half of remote workers feel they are treated differently when not on-site. It concludes, "Unless we take extra measures to build trust and connection with colleagues, we pay dearly for doing so."
In other words, companies will need to find new ways to facilitate a collaborative, inclusive culture. While these strategies will look different at every organization, they should include:
Regular direct communication.
Clear work standards.
Opportunities for collaboration.
Holistic inclusion and equal representation for all employee designations.
Workers need to spend less time in banal connectivity initiatives, but they need more connection.
5. Cutting Costs And Increasing Investments
A hybrid workforce comes with some obvious cost-cutting opportunities -- for example, less office space, fewer materials and other intangibles that add up and bloat budgets.
However, companies need to allocate some of these savings to equip remote workers with the technology and workspace materials they need to succeed. Consider budgeting an annual stipend for each employee.
Working from kitchen tables and couches may sound appealing as a short-term solution, but long-term success will depend on people having the right places to spend their work time.
In many ways, the Covid-19 pandemic has only accelerated an already-maturing trend toward a hybrid workforce. Now that we know many of these changes are, in some form, permanent, we can take steps to ensure that the transition is smooth and effective for all stakeholders.
In this process, each company's unique culture, standards and traditions will be challenged, which is perhaps the best opportunity to build something better moving forward.
Oct 19, 2020