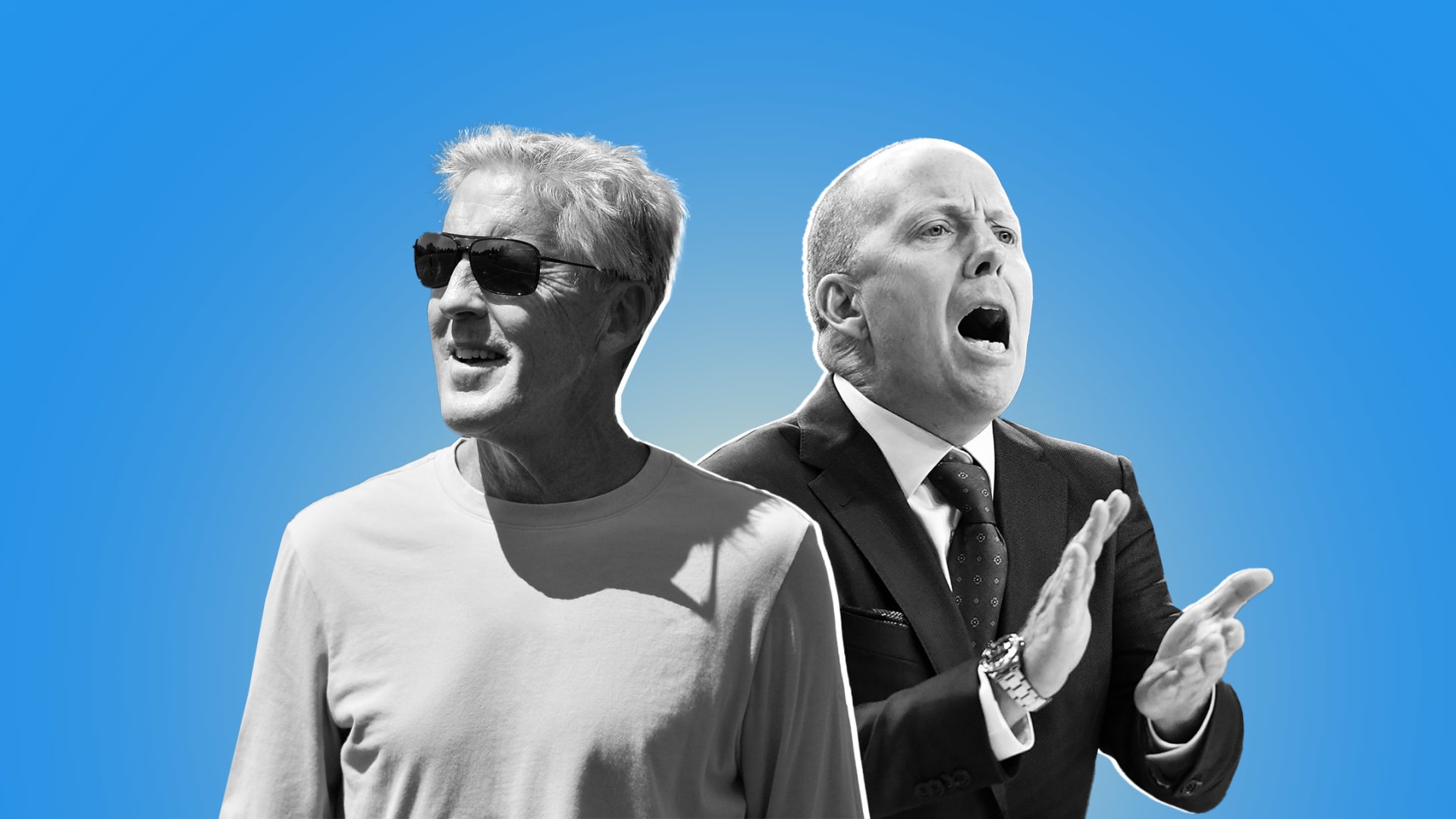 By Adam Mendler, CEO of The Veloz Group and the creator and host of Thirty Minute Mentors.
As a graduate of both USC and UCLA, it is hard to walk around Los Angeles without catching flak. Growing up in LA, I rooted for both schools' sports teams, and in the years that have followed, I have had the chance to watch the good and the bad as a student and as an alum. Interestingly enough, the best head coaching hire each school's athletic department has made over the past two-plus decades -- Pete Carroll as the head coach of USC's football program in 2000 and Mick Cronin as the head coach of UCLA's men's basketball program in 2019 -- was poorly received at the time. Neither candidate was the top choice of the schools' fan bases or of the schools themselves, but both coaches won over skeptics by building and leading winning teams quickly. Leaders and entrepreneurs can learn important lessons on the topic of hiring from these two home run hires.
1. Your Last Choice Could Be Your Best Choice
USC only hired Pete Carroll and UCLA only hired Mick Cronin because their preferred candidates turned them down. Carroll was USC's fourth choice and Cronin was only hired after an exhaustive list of coaches said no. Once they were hired, though, that didn't matter. As entrepreneurs and business leaders, we are judged on our performance and we evaluate others in our organizations based on their performances. When hiring in your organization, it is important to recognize that if you miss out on your first choice, you did not necessarily miss out on your best choice. Hiring is an imperfect science and even the best hiring process will not necessarily yield the best hires. Not only should you give whoever you ultimately hire a chance, but you should treat them as though they were your first choice and provide them with the best resources possible to optimize the probability that they will enjoy success as a member of your team.
2. Look Beyond the Traditional Markers of Success
A common mistake organizations across all industries -- not just major college sports programs -- make when it comes to hiring is overemphasizing the traditional markers of success. It can be comforting to prioritize candidates who attended top universities, graduated with high grade point averages and worked for prestigious companies. Those candidates have already been validated by respected decision-makers. When you hire them, your decision has been co-signed, and if things go wrong, you can readily and naturally justify your mistake. But that is the wrong way to lead and the wrong way to hire.
The candidate with the best pedigree may not necessarily be the best fit for your job opening or for your organizational culture. Further, they may not be as likely to succeed as other candidates who possess key attributes that are harder to measure, such as work ethic, drive, attitude and mindset. While Carroll and Cronin were not preferred candidates of either school because they lacked the pedigrees and résumés possessed by the top choices, they had the requisite attributes and skills -- as demonstrated through their elite recruiting, talent development and in-game coaching while leading at USC and UCLA respectively -- needed to excel once on the job.
3. Don't Make Assumptions About Candidates' Interest
During the hiring process, it is natural for recruiters and hiring managers to make assumptions about whether or not prospective candidates will be interested in your job opening. However, as Albert Einstein once said, "Assumptions are made and most assumptions are wrong." Leaders, entrepreneurs and anyone else involved in recruiting and hiring should follow a simple rule: Rather than assume, ask. A Cincinnati native, Mick Cronin was entrenched at the University of Cincinnati, and one could have assumed he would never voluntarily leave his hometown school and alma mater. Like Carroll, though, he jumped at the opportunity to take over and try to turn around one of LA's historic college sports teams when asked. When hiring, reach out to all candidates you are interested in. There are worse outcomes than hearing "no," and you never know when someone will say "yes."
Aug 12, 2021