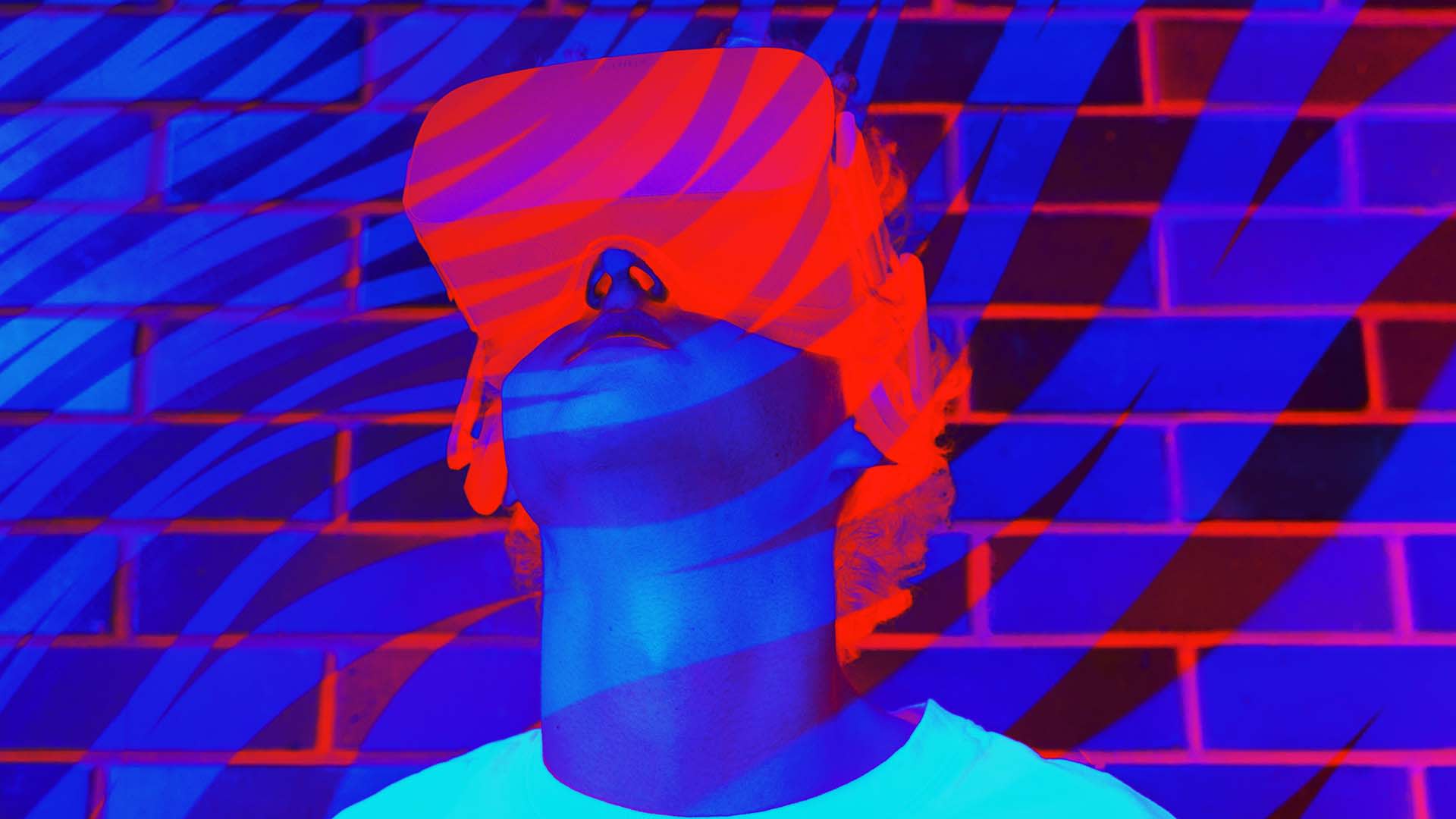 In 2021, many of the biggest technological breakthroughs aimed at giving communities and companies a leg up against the ongoing pandemic. Next year? Expect a spate of innovations that will reinvent how we interact with the internet.
The past year brought a mass distribution of new MRNA vaccines, a rush to overhaul and digitize supply chains, and a good deal of blockchain craziness. A new report from Insider Intelligence predicts that the biggest tech trends in 2021 will be defined by the rollout of the Metaverse, expansion of internet access, and data privacy overhauls.
Here's what you need to know.
1. The Metaverse is almost here.
Commentators have correctly called out Facebook (now Meta) for engineering a utopian rebranding campaign seemingly to escape from a bad PR cycle. But while the timing raises an eyebrow, the investment in virtual and augmented reality tech does not. The company has sunk billions into both the software and hardware necessary to make the Metaverse a reality. Apple, Microsoft, and other tech giants are all doing the same.
What's at stake is a completely new vision for interacting with the online world. Meta's feature-length announcement video focused on VR applications, but Insider Intelligence predicts an even greater surge in AR interest. Companies (especially those in the business of creative design, entertainment, and communication) should keep a close eye on the introduction of Meta's internet-of-VR.
2. Internet access will expand in rural and developing areas.
There are a few factors at play here, and the first promising development will come through legislative fiat. The U.S. Infrastructure Investment and Jobs Act passed this year earmarked $65 billion to expand broadband access and established a new Office of Internet Connectivity and Growth with the mission of connecting every American to high-speed, affordable broadband.
The other promising development is the development and imminent launches of private communications satellite technology like SpaceX's Starlink, with the aim of giving speedy internet access to everyone, anywhere in the world. The project offers speeds comparable to broadband internet, and will have the greatest impact in developing countries and emerging markets. Amazon and OneWeb are also making large investments in space-based internet.
3. Privacy will be on everyone's mind--including legislators.
Outside of the U.S., courts have come down hard on large tech companies for playing fast and loose with sensitive user data. The European Union has led the charge, fining Facebook (Meta) more than $250 million and fining Amazon nearly $1 billion for violations of its General Data Protection Regulation law. China has also enacted new laws in 2021 to protect consumer privacy.
Inside the U.S., however, much of the push for change has come from the tech companies themselves. Apple has taken steps to limit targeted advertising from App developers, and Google is going ahead with its plan to remove tracking cookies from its Chrome browser (identifying records that follow you across websites), albeit on a delayed schedule expected to culminate in 2023.
In 2022, the heat will continue to rise. Companies that thrive on microtargeted advertisements should keep an eye out for the overdue tightening of privacy protections-- especially those that do business outside of the U.S. But as the internet continues to evolve and expand, inevitably new ways to reach customers and enter unfamiliar markets will emerge.
Dec 3, 2021